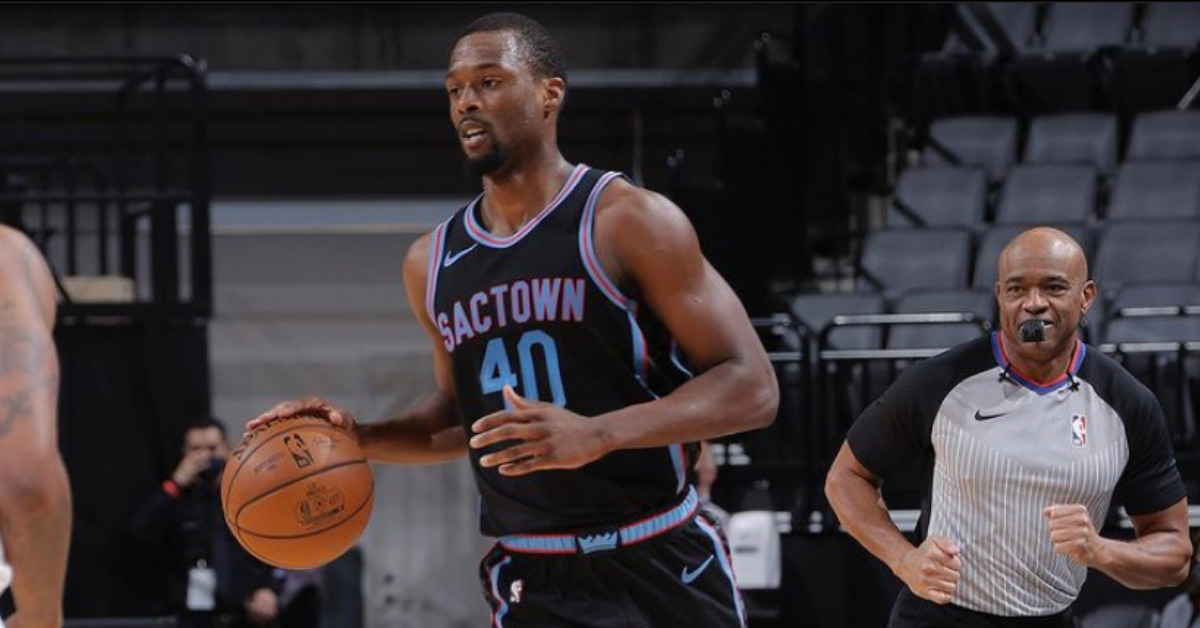 The Sacramento Kings could be without both Harrison Barnes and Richaun Holmes for Thursday's game against the Miami Heat, according to Kings coach Luke Walton.
In Wednesday's media availability Walton said that both players sat out practice and could miss tomorrow's game.
Richaun Holmes and Harrison Barnes did not practice today. Luke Walton doesn't expect either to go tomorrow vs. Miami

— Sean Cunningham (@SeanCunningham) February 18, 2021
Holmes and Barnes are critical pieces in the Kings rotation and missing both would present the Kings with an uphill battle against the Heat's Bam Adebayo.
If both players sit, the Kings would likely start Hassan Whiteside next to Marvin Bagley. As for Barnes' spot, I'd guess Walton slides Buddy Hield to the forward spot with Cory Joseph or Tyrese Haliburton starting next to Fox. Walton could also choose to start Glenn Robinson III.
Missing Holmes and Barnes makes the Kings front line very thin, with Nemanja Bjelica as the only other backup big who has played regular minutes this season. If the Kings found themselves in foul trouble this could mark the debut of Jabari Parker, who is currently encased in glass labeled €œbreak in case of extreme emergency, no seriously, are you sure it's an emergency?€
The Kings are on a four game losing streak, and facing a tough Miami team down two starters doesn't inspire a lot of hope that the Kings can end that streak.
Update: Well that was fast. The Kings have ruled both players out against the Heat.
Kings have officially rule Harrison Barnes (left foot strain) and Richaun Holmes (right knee soreness) out for tomorrow's game against Miami. With Metu (wrist) also out, the only bigs the Kings have are Bagley, Whiteside, Bjelica and Jabari Parker.

— Jason Jones (@mr_jasonjones) February 18, 2021
Barnes reportedly had a left foot strain he suffered against the Grizzlies but played anyway against the Nets.
For those keeping score at home, that means Barnes was playing through a foot sprain and Metu was playing through a fractured wrist, and neither was even listed on the injury report. Not the best day for the Kings crack medical staff.