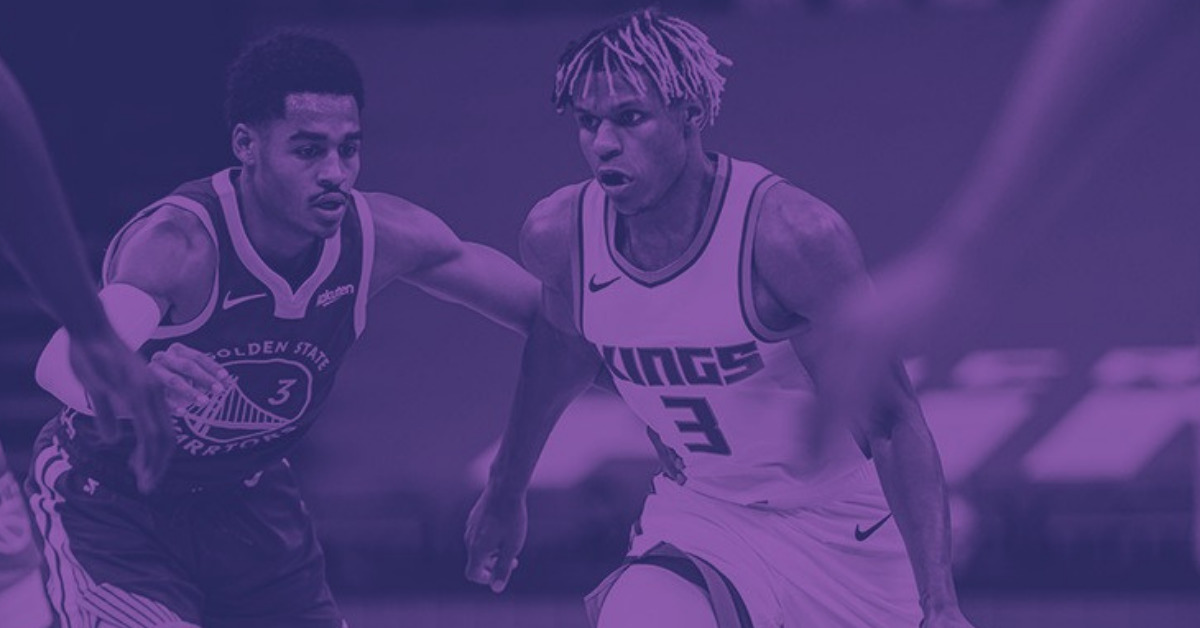 Jahmi'us Ramsey, who the Sacramento Kings selected with the 43rd selection in the 2020 NBA Draft, is participating in the G-League bubble as a member of the Agua Caliente Clippers. While his first few games could be seen as disappointing, it was unfair to expect him to come out the gate as an immediate impact player.
The Texas Tech product is the seventh youngest player on an NBA roster and one of only two of the ten youngest players to be selected in the second round of the draft - the other being Theo Maledon.
Maledon is currently playing on an Oklahoma City Thunder roster that is at the beginning of a long rebuild process and certainly not looking to win games in their current stage. The French point guard has displayed flashes of promise, but most of his minutes have been poor as evident by his 39.2 field goal percentage and nights with more turnovers than assists.
Flashes are everything with these extremely young players as they iron out the details of their skillsets and learn the intricacies of the NBA. Jahmi'us Ramsey, who does not turn 20 until June, displayed his first significant flash recently against the Salt Lake City Stars.
Ramsey managed 21 points on 8/17 shooting along with 3 assists, 4 rebounds, and 1 steal in 21 minutes of playing time. For anyone unaware, the 19-year-old is a player who excels with the ball in his hands with his ability to finish at the rim, play make for others, and create space off the bounce.
Confidence is key for players, and that does not seem to be a concern with JR. If defenses are sagging off or going under screens, he is going to pull it with no hesitation.
While the shot has not been falling at a high rate to begin his G-League campaign, his college numbers prove that the jumper is no joke. During his one season at Texas Tech, Ramsey averaged 42.6 percent from deep on an outstanding 5.2 attempts per game. As I said, he can shoot with the best of them.
Creating space is one of the most important aspects in gauging a player's potential ceiling along with how much space they truly need to get their shots off effectively. Ramsey has demonstrated a few quick dribble moves and footwork that lead into jumpers when he sees daylight. Again, it's about his creation ability here rather than the outcome of the shot.
With high-level shooting comes the respect of defenses, opening up all other aspects of the game. Ramsey is not a player who boasts an exceptional first step, but once he is by his defender, he is able to utilize his soft touch to finish around the basket. This is where he did most of his damage against the Stars.
As shown in the clips above, JR has some genuine potential to be a force running the pick-and-roll. If teams are focused on denying him shot opportunities, Ramsey can find the open man with some eye-catching dimes after pressuring opposing defenses. This sort of decision-making will be pivotal in allowing Ramsey to be a ball-handler for extended periods of time as he continues to progress.
There are more mistakes than highlights at this point, but that is to be expected. Robert Woodard II has shined right out the gate because he is more of a high-floor, low-ceiling prospect and 626 days older than Jahmi'us Ramsey while playing on a more talented, high-paced roster in the bubble.
The G-League experience for Ramsey is a great chance for him to continue to develop his individual skills and advance his understanding of the game. Remain patient, and hold onto the bright moments that come from the seventh youngest player in the NBA, as there are surely more to come in the future.