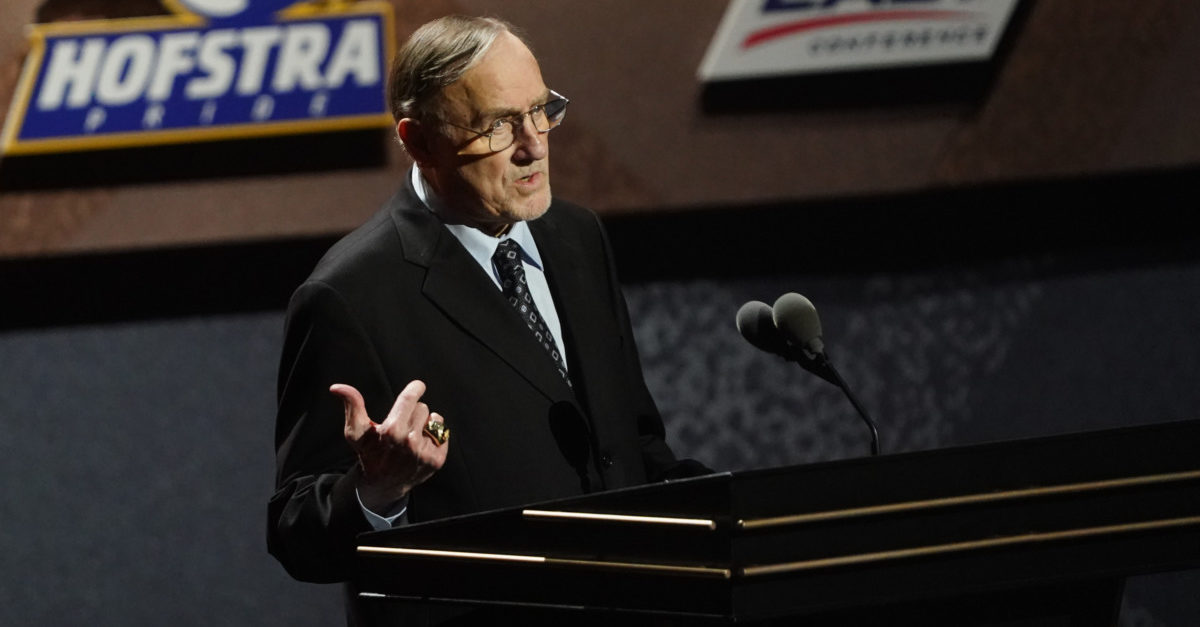 When the Sacramento Kings narrowed down their coaching search to the three finalists, Monte McNair opted for experience. Mike Brown, Steve Clifford, and Mark Jackson will all meet with McNair and company in the near future, and the team is no longer considering Mike D'Antoni, Darvin Ham, Charles Lee, or Will Hardy.
Even with D'Antoni out, it's hard not to see those final three names and think the Kings have a strong preference for previous head coaching experience. In a year that saw many first-time coaches thrive—Taylor Jenkins in Memphis, Ime Udoka in Boston, Willie Green in New Orleans, and Chris Finch in Minnesota—McNair decided not to meet face-to-face with any of Ham, Lee, or Hardy, all promising young coaches waiting for their first shot at a head coaching opportunity. Many fans, myself very much included, were hoping for an up-and-coming ambitious young coach who could grow with this team, but whether intentional or not, there seems to be an experience requirement to meet in person with the Kings first-time general manager.
But even while the Kings final candidate list does lack some ambition (and indeed, the presence of one name threatens to toss myself and many other fans further into apathy), the common label I see bantered on Twitter – "retread coaches" – doesn't always seem to fit any of these three remaining candidates.
Mike Brown has decades of experience, but is only 52 years old and has had a positive record in six of his eight years as a head coach. He also (unlike a certain candidate on this list) spent the last six years as an assistant coach, and helped prove his defensive chops by taking over the Warriors' defense in recent years. If a retread coach is a candidate with multiple failed stops across the NBA, can we really assign Brown that label given the crazy Lakers firing in 2012 (six games into the season after a 1-5 start) or for that second stint with Cleveland given their young, middling roster?
Steve Clifford seems to fit more with the retread label, but the team context makes it difficult. He saw some quick success with an arguably overachieving Charlotte team for a few years, but failed to replicate that in his second stop with Orlando. Indeed, Clifford reportedly was fine to leave the Magic job and "was not prepared to sign an extension" with the team last summer after the team swung to rebuild mode. His 292-345 record may be concerning, but (and it feels weird to type this sentence out) this Kings roster, warts and all, might have the most on-paper talent of any of the teams Clifford has overseen in the past five seasons. He may have tons to prove about his coaching ability with a team trying (desperately, desperately trying) to be good.
And if we do consider either of these two to be retread candidates… wouldn't we have said the same thing in 1998, when the Kings hired the best and only truly successful coach in franchise history? The great Rick Adelman was fired by Portland in 1994 after multiple 1st round playoff exists, then oversaw two years of the Warriors where the team went a combined 66-98. How would modern Kangz Twitter reacted to the hiring back in 1998? Just take a look at how the Sacramento Bee framed the hiring - "If (the Kings) wanted excitement, Scott Skiles was the man. If they wanted pedigree, Kurt Rambis got the call. If they wanted presence, that was Paul Silas..." Sounds like a lede that could be repurposed now considering the ambivalence many fans have towards Brown or Clifford.
"If he wanted excitement, Scott Skiles was the man. If he wanted pedigree, Kurt Rambis got the call. If he wanted presence, that was Paul Silas..." https://t.co/I8PTumwsMS pic.twitter.com/kVsjVM4xpn

— c (@lhx04) May 1, 2022
(Side note - I will say, the similarities between Brown and Adelman are pretty funny. Their expertises may be on the opposite ends of the basketball court, but Rick was 52 when the Kings hired him, same as Brown is now. Plus…
For more symmetry: the kings were sub-.500 for exactly 16 seasons before adelman was hired

— Touchdown Al (@Touchdown_al) May 1, 2022
Mark Jackson is also not a retread coach; he'd have to have been trusted with another go-round to earn even that snarky label. He certainly was a strong part of the Golden State Warriors assent, helped instill a strong defensive identity for the squad, and it's absolutely true that most of his star former players have publicly supported him. But Jackson can't be a coaching retread when he's had one head coaching gig, and—for one reason, or another, or many, many others—he hasn't been a coach since 2014. He's had interviews since then, including one with the Knicks in 2018, but as dozens and dozens of NBA head coaches have been hired and fired in that time, he hasn't gotten a second gig… or even seriously considered (at least publicly). The Kings should absolutely not hire Mark Jackson.
Neither Brown or Clifford were my first choices for Kings coaches, but there are certainly reasons for optimism for both men. While I was quick to dismiss Brown when his name was first put on the list—he wasn't the Warriors assistant we all wanted!—I've grown to respect his track record, doubt that either of his two final stops are truly indicative of his coaching abilities, and think that he might be the structure-based, defensive-first coach who is hungry enough to put in the work with this Kings team. And while I'd have loved to have seen the Kings hire an ambitious first-time coach, I can't help but wonder what I'd have thought about the Kings hiring Adelman back in 1998. Adelman sure didn't lack ambition, and I doubt Brown or Clifford do, either.