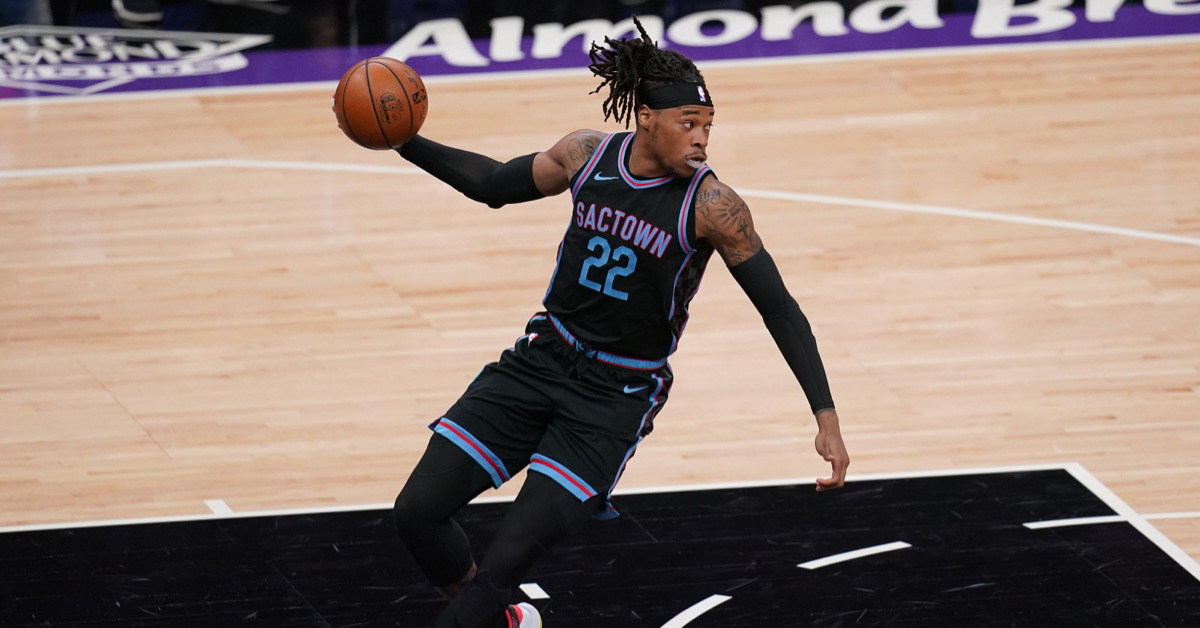 Richaun Holmes is good at basketball. The big man had his best season as a pro this season with the Kings, averaging 14.2 points (63% from the field), 8.3 rebounds, 1.7 assists and 1.6 blocks in 29 minutes per game.
Holmes is an unrestricted free agent this summer so his future in Sacramento is certainly in question as he is sure to draw a lot of interest from other teams. Holmes made it clear in his media session with the media on Monday that regardless of what happens he's got nothing but love for Sacramento, its fans and has interest in returning.
"We're going to see what happens. Definitely have a love for Sacramento, what we're trying to build here, what we built this season and definitely have an interest in trying to go beyond that. Just got to wait and see what happens. I'm looking forward to the summer. Looking forward to the opportunity and it's going to be a blessing," he said. "I love playing here in Sacramento. The things that we've been building here these last two years and where I can see the potential of this team going, it's great. For me, I love Sacramento, have loved playing here every second and definitely want to look to continue that. That never goes unnoticed from me, just the love that Sacramento has for me and things of that sort and the attention and love and everything I receive from the fans since I've been here. None of that goes unnoticed and as we go into the summer, we'll see what happens."
Holmes is the type of hard-nosed player that most teams would love to have, and he couples toughness and aggressiveness with a high basketball IQ. That doesn't mean he is done working to get better. Last summer, he worked on improving his floater and it turned into the glorious push shot we've all come to appreciate. This summer, he plans to work on being more consistent and improving his passing and outside shooting.
"Want to continue to improve as a passer, continue to stretch out to the three-point line, continue working on that. I kind of want to retool my shot a little bit to get more efficient this summer. So definitely going to be in the gym working on that,€ he said.
He took just 11 threes this season and only made two of them. In 2016-17 with the Philadelphia 76ers, Holmes averaged 35 percent from three, making 27 of 77 shots. So, the touch is there. It will be interesting to see how much he can improve that.
It is anyone's guess as to what happens with him this summer, but it has been a joy to watch Holmes this season and having him on your team certainly makes you better. He certainly deserves a sizable contract. If this was his last season in Sacramento though he will be missed and I'm sure he will thrive wherever he lands.