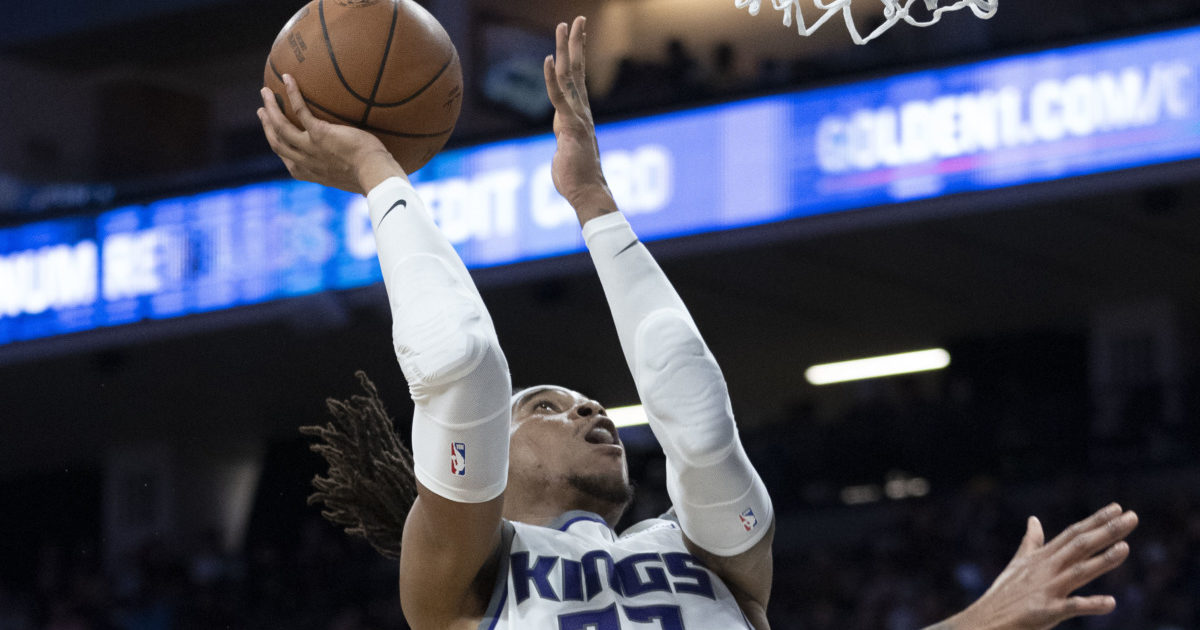 A huge part of the Sacramento Kings offseason was re-signing Richaun Holmes to a four-year, $46.5 million contract making him a key piece of the roster moving forward. This made his slow preseason start and usage by head coach Luke Walton slightly peculiar.
Walton has been testing lineups in the preseason, so it isn't that abnormal to not have started Holmes in the game against the Los Angeles Clippers in favor of Tristan Thompson, but it still raised eyebrows. Holmes would only end up playing 13 minutes. Though he still finished with 8 points, 5 rebounds and 1 block in that game, Holmes' play just seemed slightly off, especially in the other two preseason games. He didn't look in sync within an offense that features a lot of returning players he is familiar with, the push shot was not falling and things weren't much better on the defensive end. In the Kings third preseason game against the Portland Trail Blazers he finished with 5 points, 3 assists and only 1 rebound in 20 minutes. In Thursday night's win over the Los Angeles Lakers it was a welcome sight to see the Holmes we have become accustomed to return to the floor.
He was much more active, engaged and productive, finishing with a solid 15 points, 10 rebounds, 2 assists and 2 steals in 23 minutes.
This was the play that felt like Holmes' welcome back moment.
Following the game, Walton talked about how Holmes has been working toward getting back into game shape.
"I feel like Richaun is getting himself into, as the preseason has gone on, the type of shape we need him in. He has so much passion and energy, but you've got to be in top shape to do that. So, I feel like he's in a better place physically right now than he was and just kind of being back and playing with the guys every day has been good for him. Going against Tristan [Thompson], going against Alex [Len], D[amian] Jones whenever he gets a chance. So, I think he's just kind of finding his rhythm again," Walton said.
This makes sense, and getting back into game shape is a process many NBA players go through coming into training camp. Regardless, it was a great time for Holmes to have his "return" game – the final game of preseason as preparation for the regular season begins.
Here are some other highlights.
Nice heads-up, active play here for the steal, which leads to an open three by Buddy Hield.
Very nice pick and roll game here with De'Aaron Fox and a strong finish.
Push shot!
Earlier this week, Holmes was asked how things are going and he said he's starting to gel with the team, everybody is getting in shape and everybody is "getting into that mode."
"I feel good, just getting more comfortable playing with some new teammates and things of that sort, just getting my feet back under me, but I feel good ready for a great season," Holmes said.
With the Kings now constructed around a large group of guards, Holmes will need to serve as the main anchor in the front court, and be a regular source of rebounds. We know what he can do, he's a hard worker and with his game legs now coming back I suspect we will see many, many more games like this.