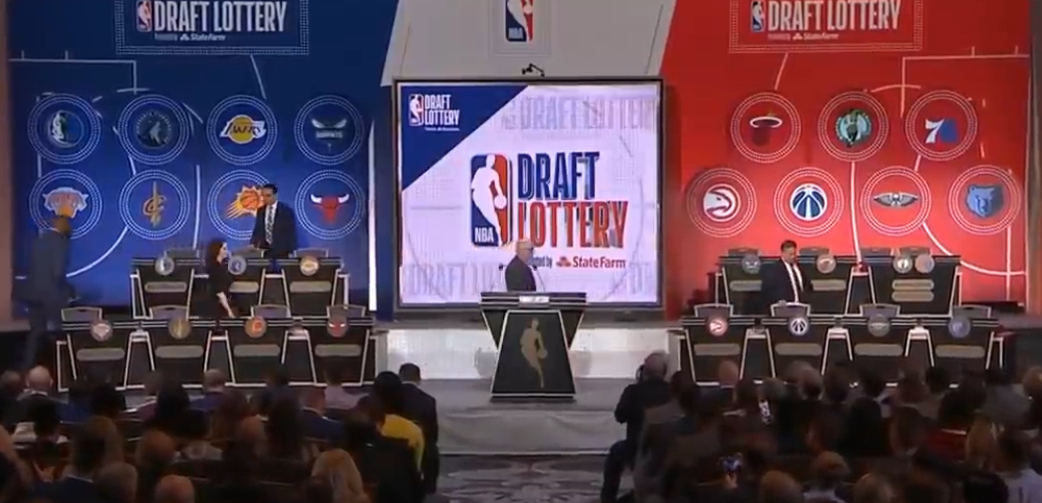 When the NBA suspended the 2019-20 season in March due to the COVID-19 pandemic, the Sacramento Kings were one of the few organizations still playing for something. At 28-36, they were one good run away from the playoffs, and one bad run away from more draft lottery Ping Pong balls.
Back in April I argued that the NBA should consider adjusting draft lottery odds to compensate playoff competing teams like the Portland Trail Blazers, New Orleans Pelicans, and the Sacramento Kings for losing their opportunity to make a run.
According to ESPN's Tim Bontemps, that doesn't appear likely.
Although some will inevitably grumble about the order being determined by an incomplete regular season, the belief among several executives is that the lottery will remain as scheduled before the pandemic.

"I wouldn't expect changes," one executive with a lottery-bound team said.
Bontemps added that there would need to be significant support (23 of the league's 30 teams) to change the draft lottery system at this time. He doesn't believe enough teams would benefit from lottery odd adjustments to support it.
"I don't see anything changing," one executive said. "Where will the collective come from to do it?"
If Bontemps is correct and the NBA doesn't adjust draft lottery position, the Kings are currently slated to select 12th overall with a 6.2% chance of landing a top-4 pick, according to tankathon.com. The 2020 NBA Draft is still scheduled for Thursday, June 25th as of this writing, but will likely be pushed back if the NBA has any plans to return this season.