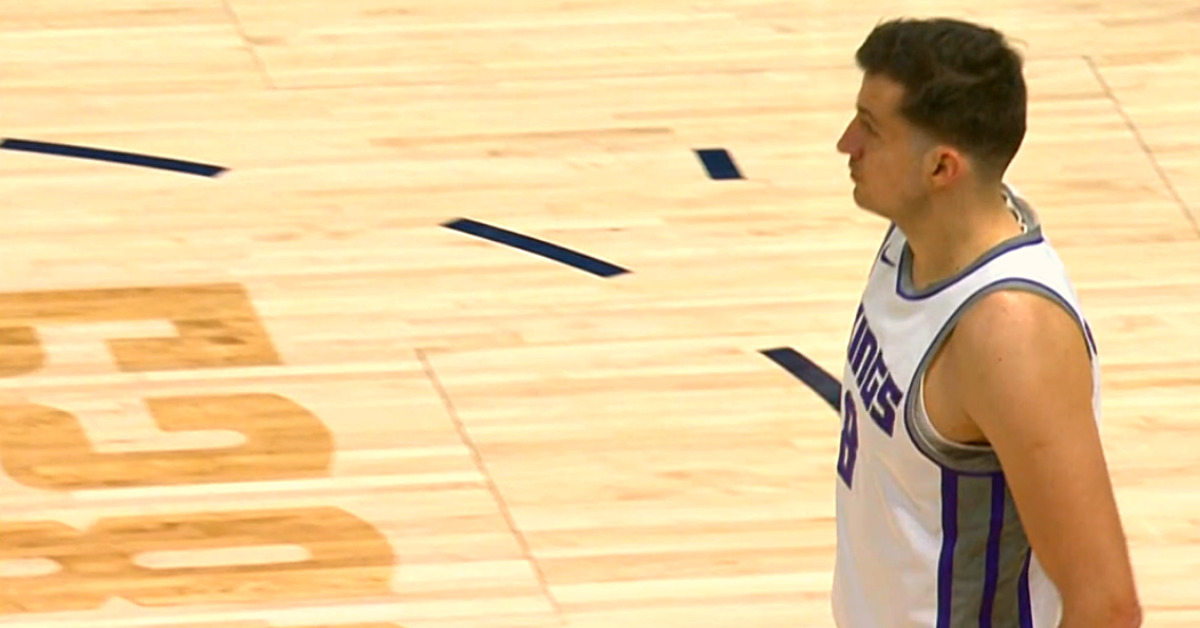 Nemanja Bjelica hasn't played the last six games, receiving DNP-CDs in each contest. Despite warming up each game and being available, Walton said Bjelica's absence was due to personal reasons.
Luke Walton on Nemanja Bjelica: "I'm not going to play Belly again tonight. Me and him have talked. ... There's some personal stuff and I'm just going to leave it at that, but we have been in communication and we are very confident in the player he is still."

— Jason Anderson (@JandersonSacBee) January 21, 2021
But now Jason Anderson reports that there is no personal issue, rather Bjelica has been benched as part of the Kings youth movement.
The Kings reduced Bjelica's role as part of general manager Monte McNair's plan to rebuild around De'Aaron Fox, the 23-year-old point guard who recently signed a five-year, $163 million contract extension, sources with knowledge of the situation told The Sacramento Bee.
Anderson also reported that Bjelica was shopped in trades around the draft, and will likely remain in trade discussions as the Kings look to get younger.
This report, when contrasted with Walton's comments about the coaching staff's belief in Bjelica as a player, signals a divide in strategy between the Kings front office and Walton.
Walton clearly has been coaching with the goal to win games, as you'd expect from any head coach. This isn't a knock on Walton. Coaches and players are always going to try to win as much as they can.
But the idea that Bjelica was benched for youth stands in stark contrast to the rest of the rotation. Most of the Kings youngest players, like Robert Woodard II, Kyle Guy, Jahmi'us Ramsey, and Justin James, have been buried on the bench most games. De'Aaron Fox, Tyrese Haliburton, and Marvin Bagley are the only young players seeing regular minutes. Chimezie Metu has cracked the rotation in recent games, but has still be limited in his overall minutes.
Meanwhile, Walton continues to rely heavily on vets like Cory Joseph in his bench rotation, even if it means playing Joseph out of position to keep him on the floor.
If the front office is pushing for youth, it seems Monte McNair may need to make some trades to remove players from Walton's rotation.
It is worth noting that despite a fantastic year last season, Bjelica has struggled when he's played this year. Bjelica is shooting just 23.8% from three this year, versus a career best 41.9% last year. But according to Watin those struggles aren't a factor in Bjelica being benched this year.
Whatever the reason for Bjelica's benching, the coaching staff and front office are operating on two different timelines, and that's a situation that can't last forever.