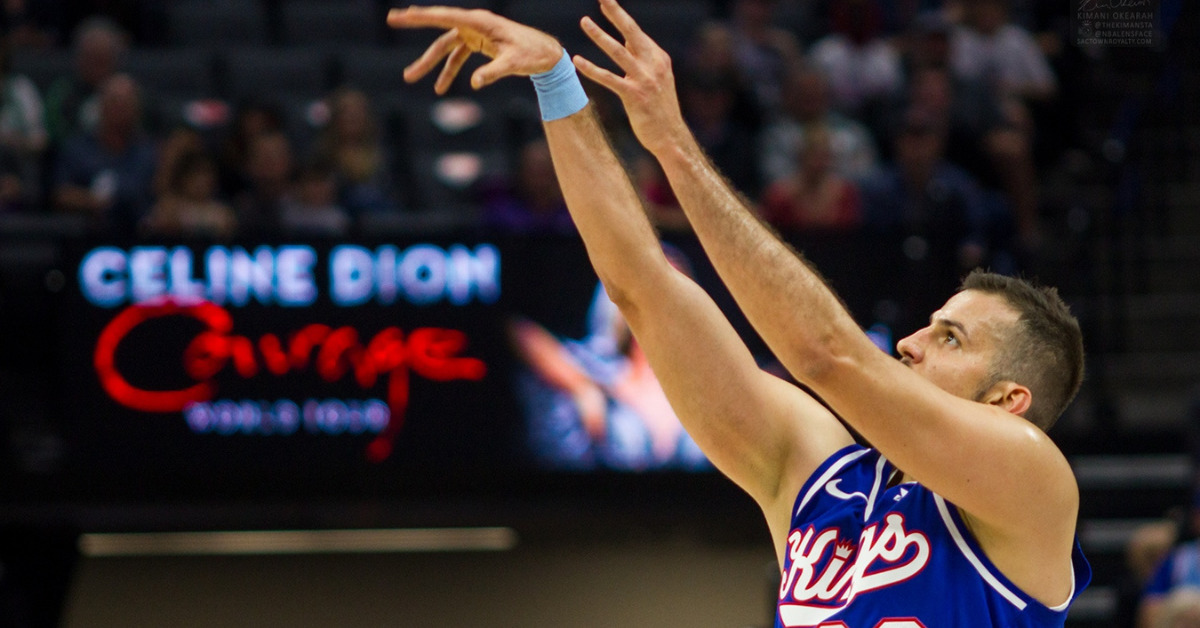 On Thursday morning, NBA agent whisperer and league insider Shams Charania of The Athletic dropped an article chock-full of trade rumors as the deadline approaches in just a few weeks. In the piece, he mentions that there are few sellers in the market, aside from the Cleveland Cavaliers, who are willing to move Andre Drummond, JaVale McGee, Taurean Prince, and Cedi Osman, and the Detroit Pistons, who will likely buy out the once great Blake Griffin and the once-remembered Wayne Ellington.
Other than those two obvious tankers, Shams goes on to describe many contenders desires, and a couple of Kings players popped up in the discussion, although interestingly enough, Buddy Hield was not one of the names mentioned. Instead, Sacramento's two veteran forwards, Harrison Barnes and Nemanja Bjelica, were both described as popular trade pursuits for multiple teams. Barnes has been previously linked to the Boston Celtics, although his combination of scoring, defense, positional versatility, and shooting would be a welcome addition on any contender, while Nemanja Bjelica has reportedly received interest from teams such as the Philadephia 76ers, the Miami Heat, the Golden State Warriors, the Milwaukee Bucks, and again, the Boston Celtics.
Assuming that Monte McNair could get Celtics General Manager Danny Ainge, a historically miserly trade partner, to agree to a reasonable deal, Boston stands out as a sensible place for both of Sacramento's veterans, as the Celtics have become well-known for their severe lack of depth this season. Boston's record-breaking Traded Player Exception of $28.5 million, which allows them to absorb contracts without sending matching salary in return, would comfortably fit Harrison Barnes, although a small amount of salary would need to be sent back to Sacramento to keep the Celtics under the tax apron. Bjelica's much smaller contract of just over $7 million could be swapped for a player like Daniel Theis, while young prospects such as Aaron Nesmith or Romeo Langford could be included as key pieces, as well as a future first round pick from Boston.
For the other teams solely pursing Nemanja Bjelica, the price tag will be much, much lower. The Sixers could certainly use Bjelica's floor spacing, as they currently rank bottom-three in the league in three-point attempts and three-point makes per game, and swapping out the expiring salary of Mike Scott and one of their many future second round picks could be perfectly satisfying for Monte McNair. Miami could take a similar course of action with a guy like Meyers Leonard, whose contract is a team option next year, but they own only the less favorable of Denver and Philly's 2022 second rounder and their own 2027 second round pick. They may struggle to meet Sacramento's requirements for Nemanja's services.
The Warriors are probably the most challenging trade partner for Monte McNair, as their salaries don't match up particularly well with Nemanja Bjelica's. They would either have to send two or three players Sacramento's way, some of whom are currently important rotational contributors for Golden State, or the two-team transaction would need to be expanded as part of a larger deal. And finally, Milwaukee would make a lot of sense for a sharpshooter like Bjelica, and the Bucks could send back non-factors such as Torrey Craig and DJ Wilson, while also throwing in a future second rounder to properly compensate Sacramento.
As the trade deadline grows closer, the number of NBA rumors and smoke machines will only grow, but suffice it to say names like Harrison Barnes and Nemanja Bjelica will draw plenty of attention in the coming weeks. Stay tuned for additional updates!