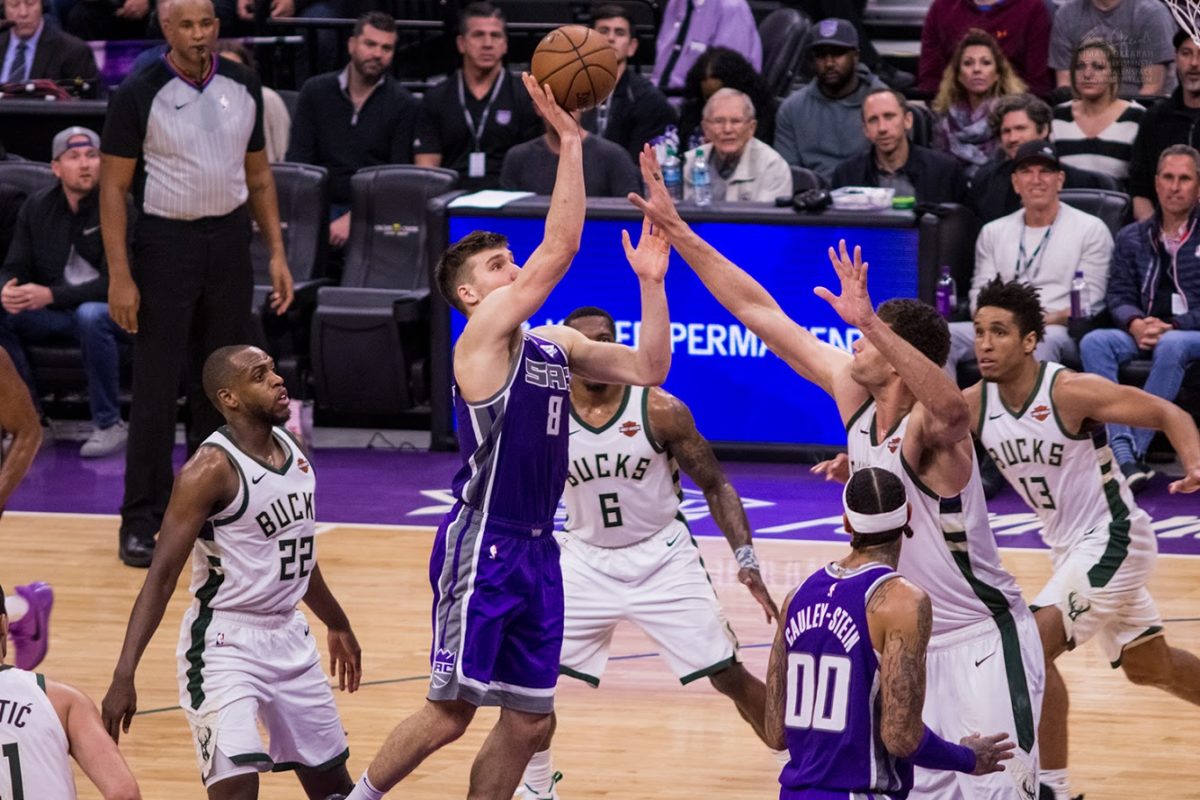 The NBA was rocked by several big trades late Monday evening. The biggest trade was the Milwaukee Bucks acquiring Jrue Holiday for George Hill, Eric Bledsoe, and a slew of draft picks and swaps. In the fallout, we began to wonder if the Bucks' previous interest in Bogdan Bogdanovic may now be dead. That's not the case, according to The Ringer's Kevin O'Connor.
Sources: The Bucks will pursue a sign-and-trade for Kings restricted free agent Bogdan Bogdanovic. He'd be another huge addition following the addition of Jrue Holiday. The Hawks will also pursue Bogdanovic, but the Bucks can sell him on competing for a championship with Giannis.

— Kevin O'Connor (@KevinOConnorNBA) November 17, 2020
Not only are the Bucks interested, but the Hawks as well.
The Kings, of course, hold the leverage in any trade for Bogi. As a restricted free agent, the Kings have the right to match any contracts Bogdan signs. For any sign-and-trade, the Kings would need to feel they were being fairly compensated.
The question now is what the Bucks have left in the cupboard should the Kings be amenable to a sign-and-trade. The most likely player coming back would be Donte DiVicenzo, but the Bucks no longer have any draft capital to use to sweeten the deal.
The Hawks would presumably seek to sign Bogdanovic outright to a deal rich enough or structured in a way to dissuade the Kings from matching.
It's going to be a hectic couple of days with the draft on Wednesday and free agency kicking off on Friday.