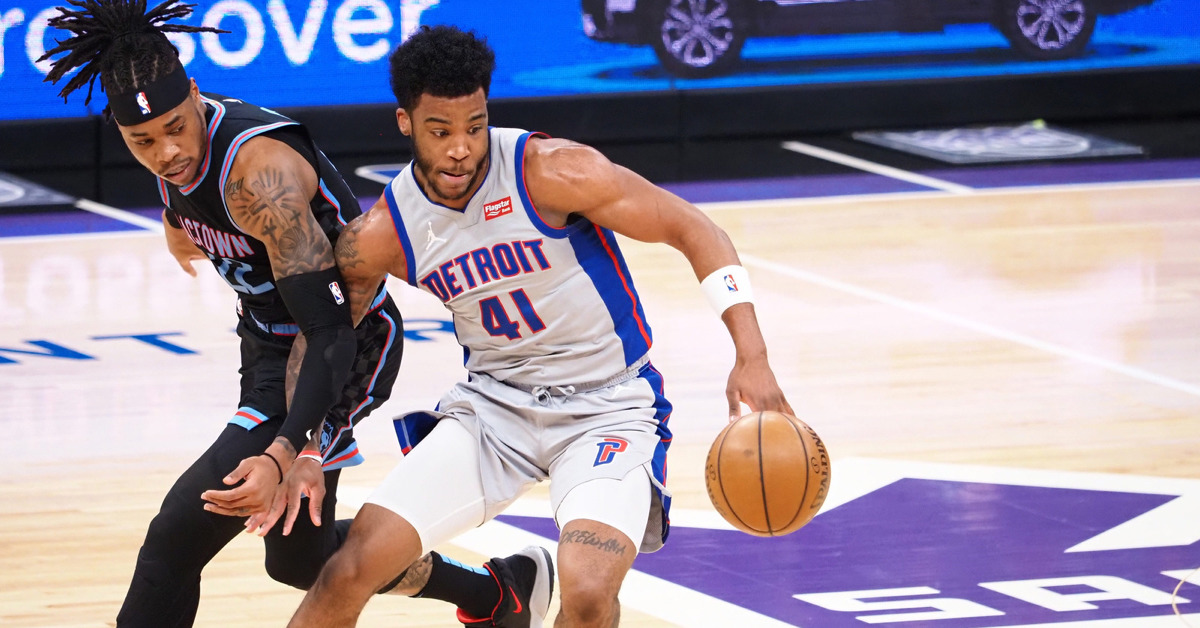 Welcome to Basketball Hell.
Tonight, in his tape-watching brilliance, and in a desperate bid to shake things up for a team faltering in the "race for 10th", Luke Walton decided to swap out one of his shooting guards for Moe Harkless in the name of defense. Did he substitute the worst defending guard in the NBA? No, he sent his Rookie of the Year candidate to the bench for a washed forward averaging 2.2 points per game this year. And shocker of shockers, it didn't work out.
The Kings started off the game slowly, scoring just 8 points in the first 6 minutes, and they never game a damn or showed any heart throughout the entire night. Two days after losing to the worst team in the NBA, the Kings got blown out by the worst team in the Eastern Conference, a squad that was missing their only good player in Jerami Grant. Their leading available scorer on the night? Hamidou Diallo at 12.8 points per game. Oh, and Cory Joseph outscored De'Aaron Fox.
Welcome to Basketball Hell.
Quick Stats
Outcome: Kings lose, 113 - 101
Sacramento Kings: 101 points, 44.2% FG, 23.3% 3P, 69% FT, 32 rebounds, 20 assists, 12 turnovers
Detroit Pistons: 113 points, 52.4% FG, 34.9% 3P, 85% FT, 36 rebounds, 24 assists, 16 turnovers
The Good, The Bad, & The Ugly
The Good:
Nothing
The Bad:
Everything
The Ugly:
Luke Walton's dumbassery

The King of Kings
Whichever fans were loyal and/or foolish enough to watch this game.
Up Next
Saturday, April 10th vs. Utah Jazz - 6:00 P.M. (PT)