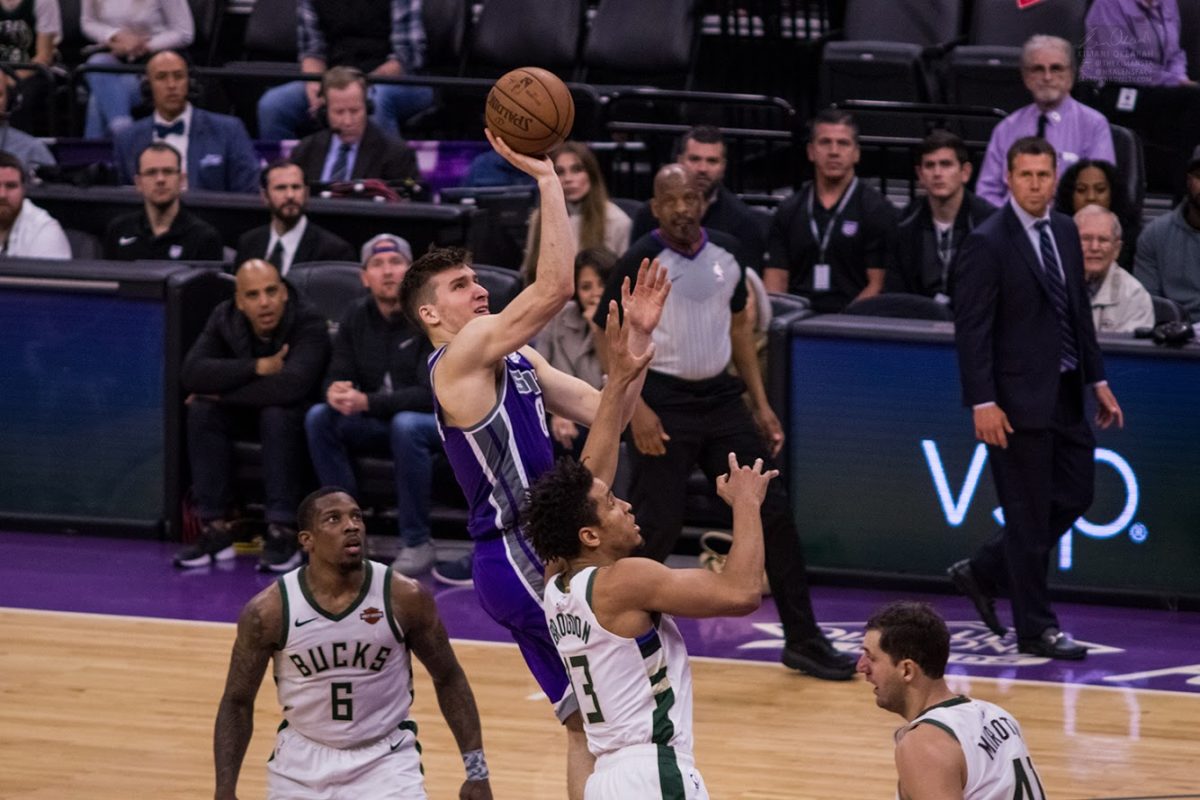 The Milwaukee Bucks waived Ersan Ilyasova on Thursday, meaning the Bogdan Bogdanovic sign-and-trade will not happen. Ilyasova's contract was necessary to make the salaries match under S&T rules (which are very complex), and the Bucks do not have any other contracts that could make the numbers work.
Milwaukee is waiving forward Ersan Ilyasova, sources tell @TheAthleticNBA @Stadium.

— Shams Charania (@ShamsCharania) November 19, 2020
Despite any theories that the deal fell apart as a ruse to avoid tampering charges, there is no clear path forward for this trade to be saved.
Bogdan Bogdanovic will enter restricted free agency tomorrow at 6 PM ET. The Sacramento Kings will still maintain the right to match any offer sheet Bogi signs, and the Kings can still attempt to arrange new sign and trade deals.
Sam Amick was on Carmichael Dave's show this morning and indicated that Bogdan may have been on board with the deal before the Bucks also acquired Jrue Holiday. The Holiday acquisition may have meant a smaller role for Bogi, or perhaps a smaller contract. It's hard to know for sure.
Something I find interesting is that Bogi is represented by Jason Ranne, who is also Nemanja Bjelica's agent. In 2018 Bjelica agreed to a deal with the 76ers, but then backed out of the agreement before the contract was signed. Bjelica told the Sixers he was going to play in Europe instead, but then ended up signing with the Kings for about $2 million more per year than the Sixers had offered.