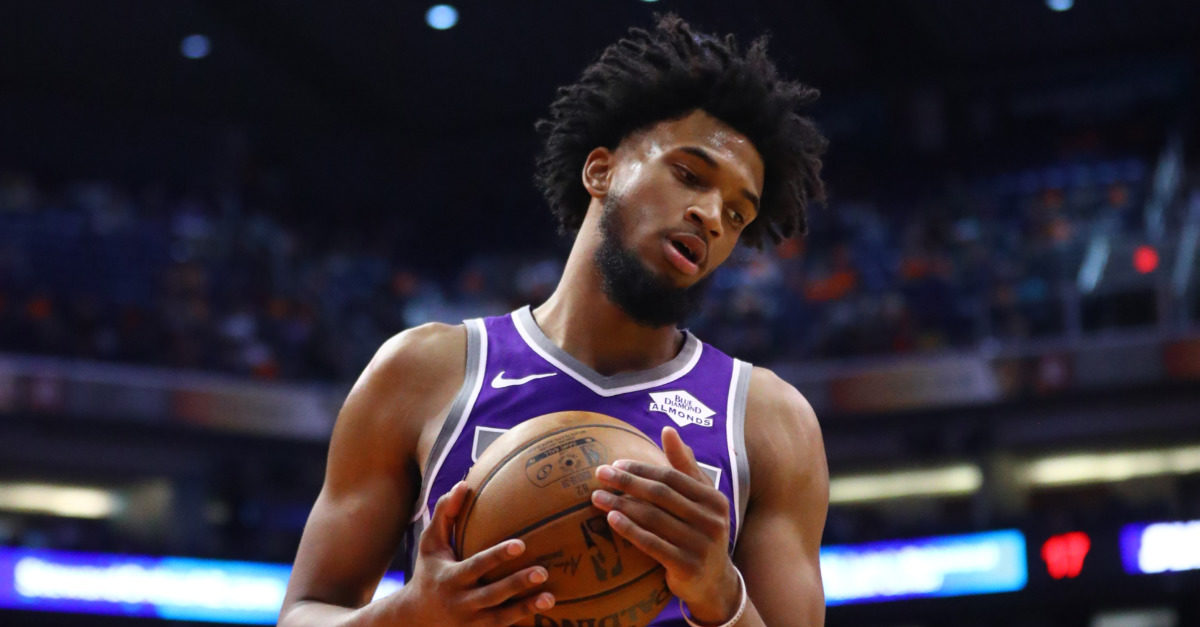 Marvin Bagley made a recent appearance on the Halfway Decent Podcast to discuss a variety of topics, including the incident a couple weeks ago when Marvin liked a tweet saying he needed out of Sacramento. Our own Brenden Nunes isolated the clip in question:
"I [liked the tweet] after watching Trae go for 50 in the playoffs, and they winning. As a competitor, it just made me want to get to that…"

- Marvin Bagley on his liked tweet pic.twitter.com/hxuJWHmwyP

— Brenden Nunes (@BrendenNunesNBA) July 6, 2021
Bagley begins his defense by arguing that "it's my twitter" and "I can like whatever I choose or please".
Ok Marvin, that's perfectly fine. Nobody is arguing otherwise. But as a public figure, people are going to notice what you say or what you like and they will react to it. "It's my twitter I can do what I want" is the lame argument people use when they think the First Amendment shields them from getting fired. You can say whatever you'd like, you can like whatever tweets you like, but people are going to react accordingly.
Bagley then goes on to say he liked it because he had just finished watching Trae Young drop 50 in the playoffs and Marvin is such a competitor that he just has to get there himself. This ignores the fact that Marvin Bagley was drafted second overall in a stacked draft class because the Kings wanted Marvin to help them get there! Bagley has had bad luck with injuries, but even when he's been on the floor he's failed to live up to his draft position. Liking a tweet saying you need out of Sacramento and then saying you only did it because you desperately want to make the playoffs means that Marvin has completely missed the point that he is a big reason why the Kings aren't in the playoffs.
It's not particularly hard for a player to spin this type of situation, especially when it's been nearly two weeks since it happened. Accept responsibility for your actions, or just don't say anything at all. The worst thing Bagley could have done is this interview. There was no sense in reigniting a discussion that was already done. There was no benefit to opening your mouth only to reinsert your foot.
At the end of the day, Bagley made a bad decision to try to defend himself and shirk any responsibility, and he did it poorly.