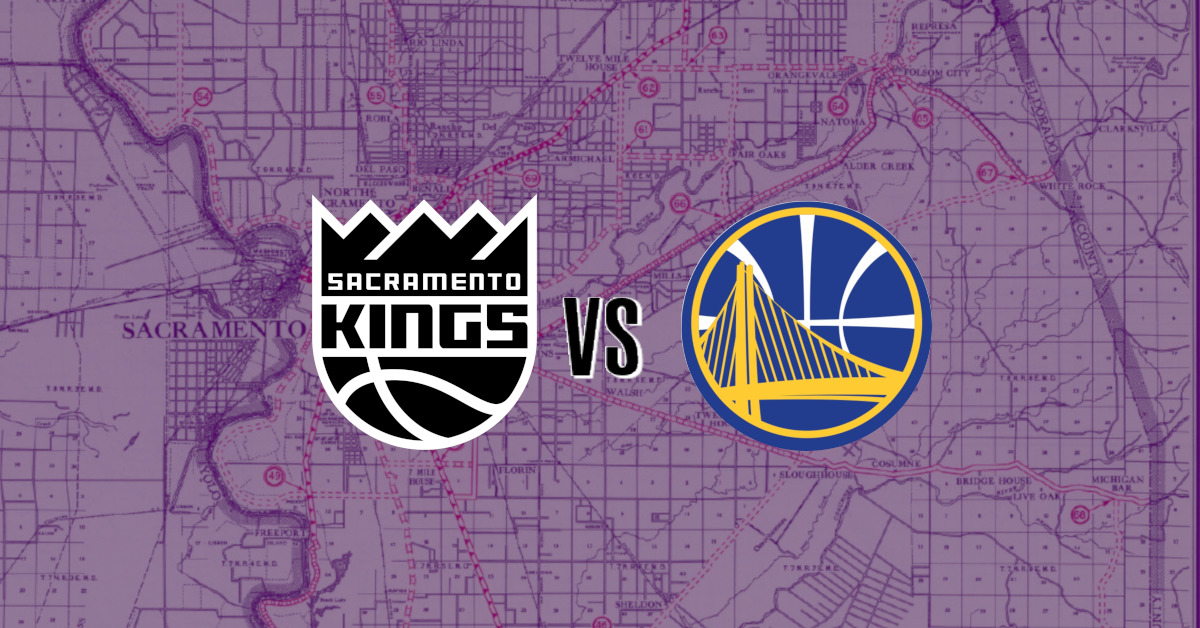 The surging Sacramento Kings take on the floundering (and injured) Golden State Warriors in a game that... might actually be important?
When: Thursday, March 25th, 7:00 PM PST
Where: Golden 1 Center, Sacramento, CA
TV: NBCSCA
Radio: KHTK Sports 1140 AM
For Your Consideration
You know who the Sacramento Kings are. You know who the Golden State Warriors are. They're playing tonight. Cool. Let's talk about the 10-seed instead.
I'm going to try and refrain from bringing up what I think the Kings should do, or why I might suggest locking down good draft position is more important than a play-in game, and just talk about what is happening. Here's what is happening.
The Kings are playing some good basketball right now. They're 4-1 since Luke Walton put Tyrese Haliburton into the starting lineup to replace an injured Marvin Bagley. Will they win 4 of every 5 games the rest of the way? No, but I do believe this lineup is legitimately decent, and they will compete whenever they're on the court.
The Kings are currently the '12-seed' in the Western Conference, but three competing 10-seed teams just suffered major injuries / absences.
The Thunder will be without Shai Gilgeous-Alexander for an extended period of time due to plantar fasciitis in his right foot. Stephen Curry is out with inflammation in his tailbone and is expected to miss at least one more week of games. LaMarcus Aldridge's time with the Spurs is over via either a trade or buyout, and it's unclear which direction that team wants to go in for the remainder of the season.
The Kings are currently three games behind the current 10-seed Warriors. A win tonight against a Curry-less Dubs would make things even more interesting. But what the Kings have going for them more than anything else is a very light upcoming schedule.
This is how the Kings will finish out the season, via Basketball Reference:
Next five games: Warriors, Cavaliers, Spurs, Spurs, and the Lakers without LeBron James or Anthony Davis. If they can win those back-t0-back upcoming games against the Spurs, we'll have to start taking this thing pretty seriously.
I think it's a worthwhile conversation to have now in light of what the Kings have already done at the trade deadline. We still have about two hours to go before the actual deadline as of this writing, so everything could change in an instant, but Monte McNair has already made a solid move that will help his team win games this season.
Delon Wright over Cory Joseph is a basketball upgrade to a bench unit that really needed it. The Kings are better today than they were yesterday. They're playing well. Their schedule is light.
I'm not getting my hopes up, or placing any expectations on how the Kings finish the season. I won't be disappointed if they fail. I will likely be jealous of teams drafting in the top-5 regardless of where the Kings finish in the standings.
I'm just saying that the 10-seed is back in play, especially if that's what Monte McNair and Luke Walton are gunning for. I'm sure we'll know more on that part in a couple of hours.
Oh yeah, this is a game preview. Playoff implications??
Prediction
Kings 115, Warriors 107