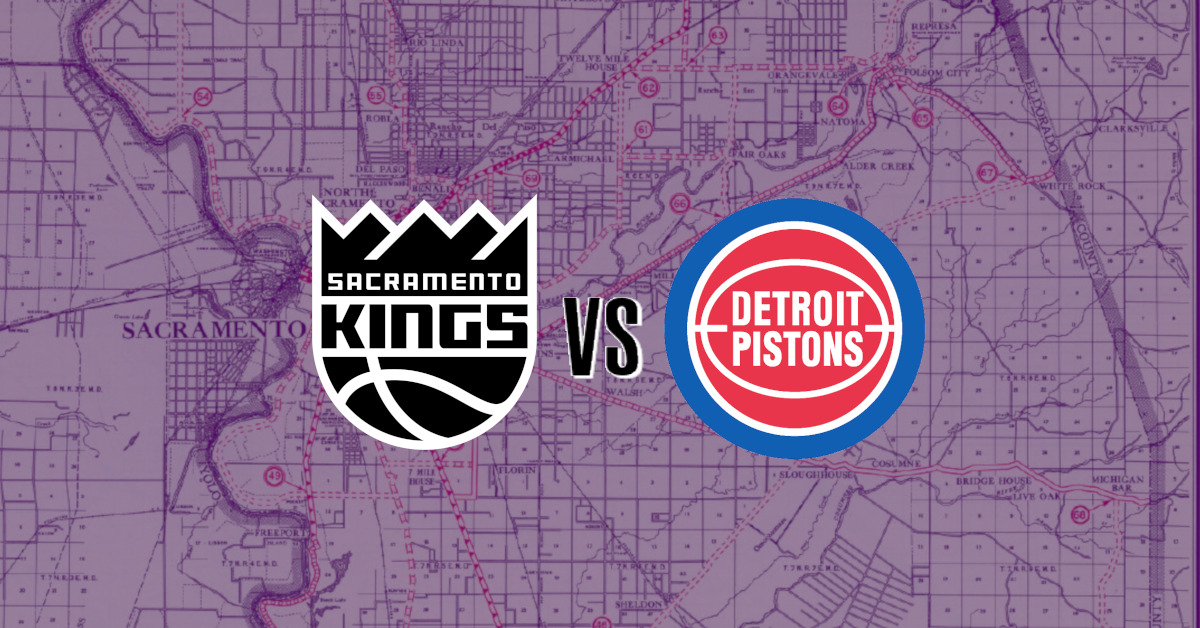 The Sacramento Kings host the struggling Detroit Pistons in an early Sunday matchup as the Kings look to extend their win streak to six games. The Kings will match up against some familiar faces, including one man sure to draw some mixed reactions from the Kings crowd. But I implore everyone to please give him proper respect, there's no need to boo Cory Joseph.
Let's talk Kings basketball!
When: Sunday, November 20th, 3:00 PM PT
Where: Golden 1 Center, Sacramento, CA
TV: NBC Sports California
Radio: Sactown Sports 1140
For Your Consideration
It's in the Bag(ley): Of course, the headline returning player isn't Cory Joseph (although he always seems to have good outings against the Kings). Marvin Bagley returns to Sacramento where he'll likely face a mixture of boos, applause, and indifference upon being announced as the Pistons starting center.
There's an odd semi-rivalry, at lease in some corners of the internet, between Kings fans and Pistons fans. The Pistons thought they had a gem in Bagley because they knew better than the Kings, Jaden Ivey desperately wanted to be in Detroit instead of Sacramento, and Detroit writers made silly claims about Sacramento because they're sensitive about how bad Detroit is. I bring all this up only because there's been a weird beef brewing between fan bases over the summer. And yet now all that feels silly.
They say the best revenge is a life well-lived, and the Kings are living their best life. I don't pay attention to how Jaden Ivey is playing, because I really like Keegan Murray. Feuding with Pistons fans feels pointless given how well the Kings' season is going. And I feel the same about Bagley at this point. That's the past and we don't need to live in it. Boo if you want, cheer if you want, but I'll be in the indifference camp. I want to watch Sabonis feast on Bagley simply because he's the opposing team's center.
Prediction
The Kings run roughshod over an injury-depleted Pistons team. Kings light the Beam and extend the streak to six in a row.
Kings 140 - Pistons 109
Post Script
I live in Colorado Springs, Colorado. A city in the news this morning because last night a man opened fire in a gay nightclub killing 5 and injuring 18. I was driving home from a friend's house last night when I was passed by several ambulances on their way to the club. It's just a few miles from my house. I spent my morning anxiously waiting for word on the safety of my friends in the LGBT community. Even if all my friends are safe (which as far as I know so far, they thankfully are), we know of friends of theirs that were victims. Their community is dealing with a lot of pain.
I don't have any grand call to action, because we know by now that the trend of needless violence will continue unchecked just as has for decades in this country. My heart is simply broken for my city and my friends and a community of people who want nothing more than to love who they love without being killed for it.
Be kind to each other.