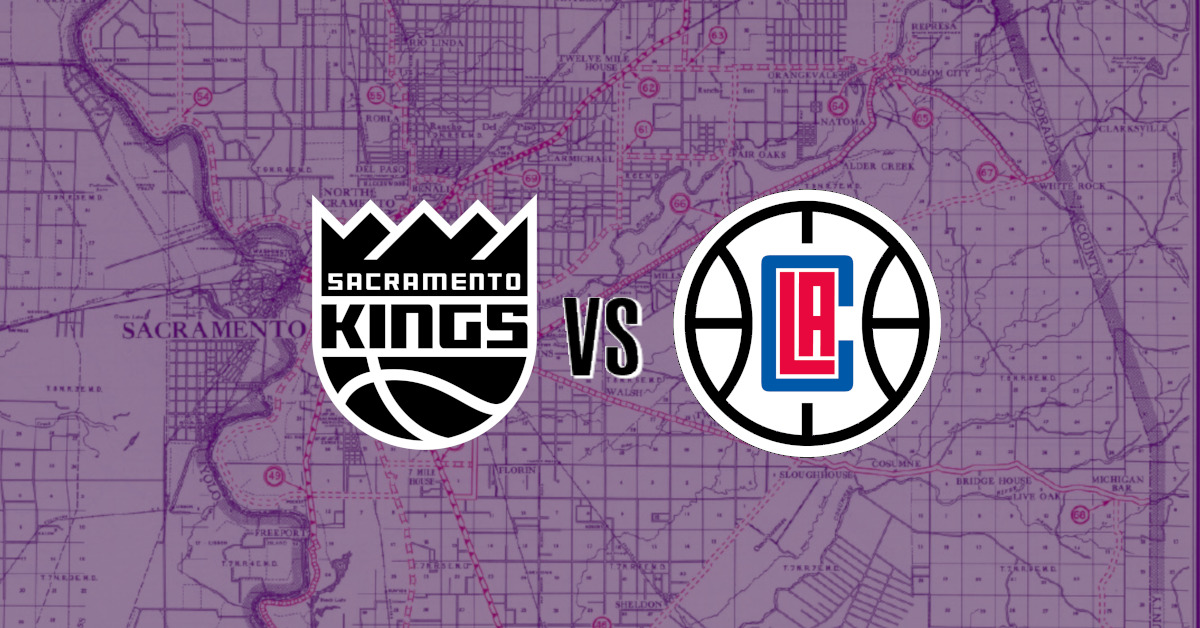 I was gonna start this off with a Friday salutation, describe the meaningless droll of work followed by the highlight of a Kings game to follow this evening, but then I forgot that some of our readers work for the Kings and that meaningless droll of work IS the Kings game. Wouldn't want any of these guys to feel even less motivated on the defensive end of the floor tonight, so we're just going to skip it all together. The Clippers are in town tonight and sporting the second best record in the West, the team is largely healthy and they're looking to put any residual embarrassment from last post season in the rear view mirror. Let's talk Kings basketball.
When: Friday, January 15th, 7:00 PM PST
Where: Golden 1 Center, Sacramento, CA
TV: NBCSCA - Mark Jones on the call.
Radio: KHTK Sports 1140 AM
For Your Consideration
By George, They've Done It!: So I'm just going to go ahead and drop the overused cliché on you right off the bat in this preview - This is not last year's Clippers team. The drama and backbiting and rumor mill that was last season's second favorite LA team has seen their coach and some key role players exit stage left, and in their stead a little peace and unity apparently. After seven years as coach of the Clippers, Doc Rivers was fired in September and after a coaching search that also involved Darvin Ham and Mike Brown, they settled on former LeBron whisperer Ty Lue, and subjectively the results so far have seen some positive returns in the chemistry department. In the cold hard light of numbers? Eh, it gets a little complicated. They've slowed their game way down, from 8th in pace to 28th this season and in doing so have only seen their offensive rating drop from 2nd best to 3rd best in the entire NBA, while also managing to score a little over five points less per game. They're the best three point shooting team in the league, they've dropped from taking the most free throws in the NBA to taking the 9th least, but they've also increased their efficiency from the line, now also currently the best free throw shooting team in the league at over 84%. The flip side of some of this is that the Clippers have gone from the fifth best defensive rating to the twenty-sixty, from holding opponents to the third lowest field goal percentage in the league to giving up the ninth best opponent field goal percentage and then going from third best rebounding team in the league to the absolute worst. The Clippers record is fairly pristine, but their numbers are a grab bag at best.
As for individual players, Paul George has had a fantastic start to his season, bringing his scoring up from 21.5 points per game in his first season with the Clippers to 25.2, currently the team's best. Some of this has to do with his superb three point shooting to start the season. Last season, George shot 41.2% behind the arc on 7.9 attempts, nothing to turn your nose up at. The start of this season however has seen George at a whole new level - he's currently shooting a scorching 51.6% from beyond the arc on 8.3 attempts. Buddy Hield, Tyrese Haliburton and company are in for a rough night guarding the man.
As for the Clippers most important player, Kawhi Leonard, things are again a bit more complicated. His scoring his down from 27.1 points per game to 24.5 points per game even though he's playing almost three minutes more a game for Coach Lue. His three point percentage is up nearly 6 points to a career high 43.8% from deep, he's averaging .2 more steals, 1.1 more assists and 2 less rebounds a contest. It's still early in the season, but I honestly think this more even scoring between the two stars of the Clippers is better for Kawhi in the long run and allows for a more balanced attack. Last season, George never seemed to be quite comfortable in his role and if this start is any indication, those kinks may very well have worked out. This cohesiveness of the team in general also probably has something to do with the addition and subtractions of a couple of bigs on the roster. Reigning Sixth Man of the Year, Montrezl Harrell moved, well, across town to the Lakers in the off-season. And while he was often a name brought up in rumor mills around who was unhappy last season, a couple of big name replacements have seemingly come in and lead from both the bench and starting unit with aplomb - Serge Ibaka and Nicolas Batum. While both are averaging over ten a game, it is Batum who is making the loudest splash in LA. He's currently sitting right at the 50-40-90 mark as a surprise starter in the Clippers first 12 games after Marcus Morris came up injured to start the season. These aren't the Clippers of last season and while the numbers don't quite spell it out yet, they might just be a better, more cohesive team.
And Sacramento? Well, the Kangz need to be as Kings as possible tonight to have a decent shot at them.
Last thing: please run over to our friends at 213hoops.com and give them a read as well. Like everyone at The Kings Herald, they got screwed over by the company that shall not be named and Lucas Hann and the rest of his team do a fantastic job over there (including using our very own Sanjesh Singh on occassion). They're the only basketball related team in LA that I respect, so give them a little love.
Prediction
Well, true to form and as soon as I said it: Buddy Hield went over 40% from three the two games I said he needed to in order for me to go back to predictions. He's going to continue that tonight, hitting 7 three pointers all over the grills of George, Leonard and the like. De'Aaron Fox, seeing broken down and rickety Patrick Beverley in his way is going to bully the man into 25+ points, Tyrese Haliburton is going to just go for his regular 14 points and 7 assists like it was a walk in the park and there's nothing in the world bothering him.
Kings: 131, Clippers: 124