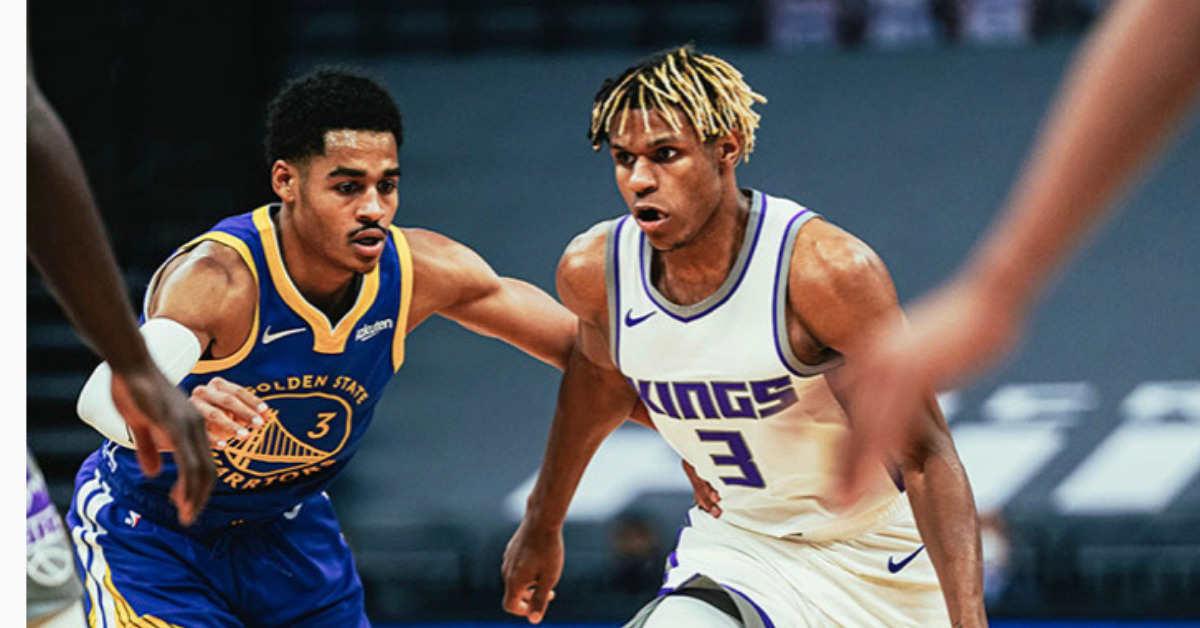 The Sacramento Kings announced Friday that Jahmi'us Ramsey will miss 2-3 weeks after an MRI confirmed a groin strain. We assume the injury happened in practice since Ramsey hasn't seen the floor recently.
Ramsey was a second round pick for the Kings and has been used sparingly by Luke Walton, primarily appearing at the end of blowouts. In 16 minutes of action Jahmi'us has totaled 5 points, 4 rebounds, 1 assist and 1 block.
While it clearly isn't an immediate impact for the Kings to lose a bench guy, it's unfortunate that Ramsey misses out on this development time in practice.
Luckily Ramsey's injury isn't anything more serious and the Kings say he should make a full recovery.
The Kings may soon be able to add additional depth, as the league is reportedly looking to add a third two-way roster spot to each team.
Significant discussion on league's call with general managers today about expanding rosters by allowing a third two-way contract slot this season, sources tell ESPN. That'll have to be worked out with NBPA, but there's momentum toward it.

— Adrian Wojnarowski (@wojespn) January 15, 2021
The new two-way slot would allow teams to add an 18th roster spot. Two-way deals are only for players with three years of service or less -- and that is expected for the third two-way spot too, sources said. https://t.co/xSVV4i8dNu

— Shams Charania (@ShamsCharania) January 15, 2021
In the meantime, we hope Jahmi'us has a speedy recovery.