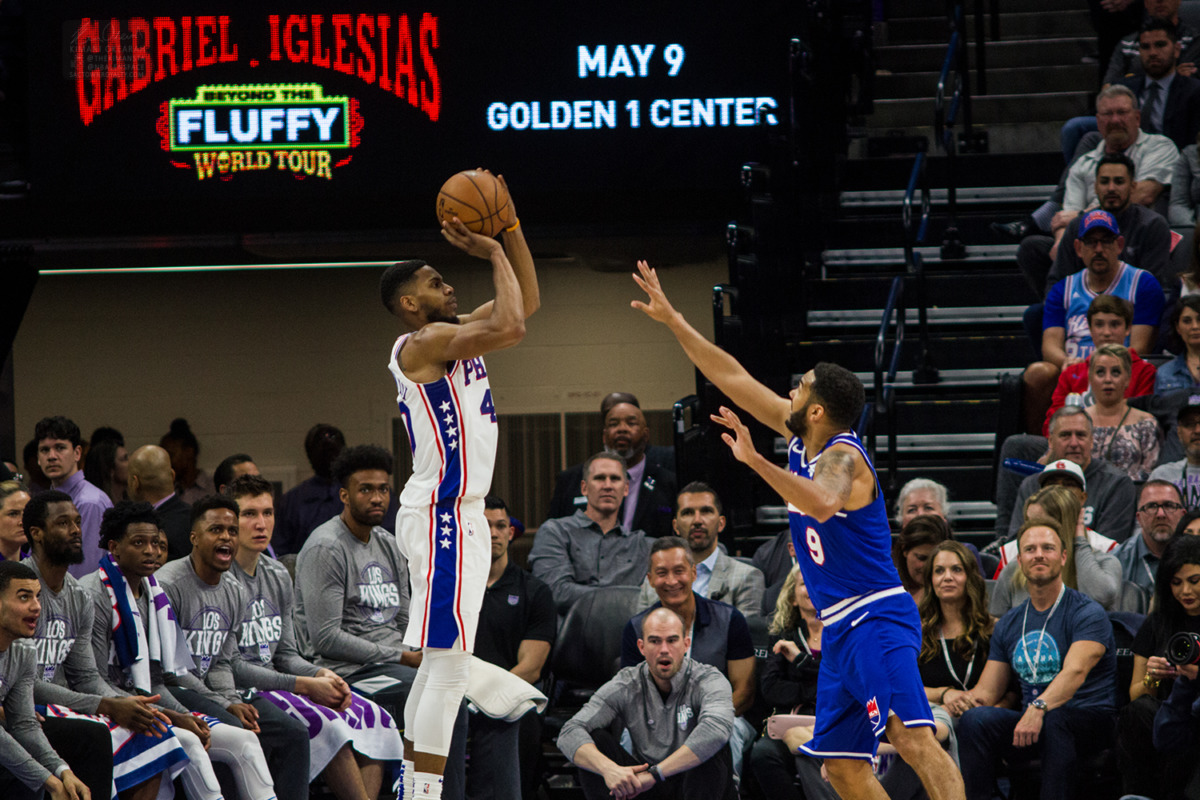 The Sacramento Kings are showing €œsignificant€ interest in free agent forward Glenn Robinson III, according to the Sacramento Bee's Jason Anderson.
Sources: The Sacramento Kings are one of four teams showing the most significant interest in free agent small forward Glenn Robinson III. How would Robinson fit with the Kings and who else is pursuing him? Here's what we know ...https://t.co/wz4noKDsED

— Jason Anderson (@JandersonSacBee) November 28, 2020
Robinson, a 6'6€ wing who will turn 27 soon, played for the Golden State Warriors and Philadelphia 76ers last season.
Anderson reports that the Kings are competing with the Los Angeles Lakers, Los Angeles Clippers, and Utah Jazz as the top suitors for Robinson's services. All teams are presumably offering minimum contracts. The other three teams allow Robinson to be part of a playoff contender, whereas he may have an opportunity earn more minutes for the Kings.
The Kings current wings are Harrison Barnes, DaQuan Jeffries, and rookie Robert Woodard II.
Robinson will presumably make his decision soon, as NBA training camps open on Tuesday and the preseason starts in less than two weeks.
GR3 has had a journeyman career in the NBA but has shown an ability to put up explosive scoring numbers from time to time, and is a gifted athlete. Robinson won the 2017 NBA Dunk Contest.
If I were to wager a guess, I would imagine Robinson chooses a playoff-bound team rather than a training camp opportunity with the Kings, but we will wait and see.