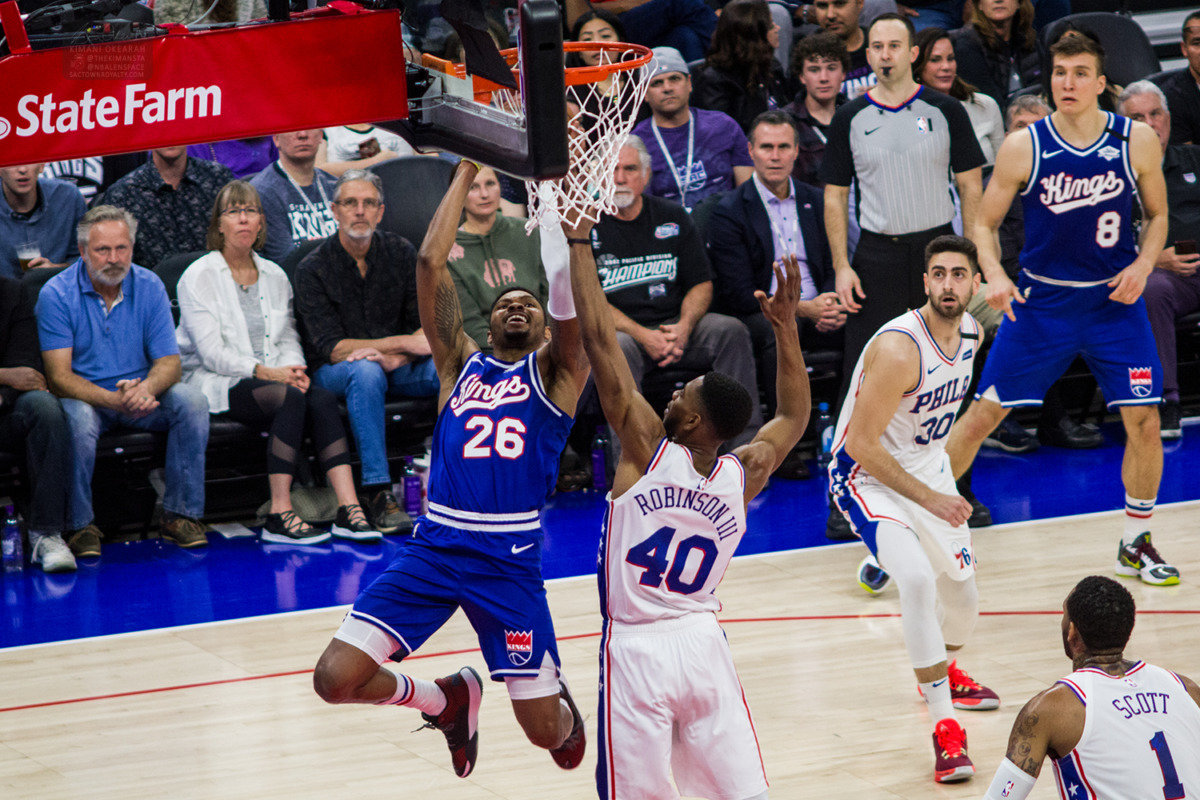 The Sacramento Kings are signing Glenn Robinson III, according to HoopsHype's Michael Scotto and confirmed by Jason Anderson.
Glenn Robinson III and the Sacramento Kings have agreed to a deal, a league source told @hoopshype.

— Michael Scotto (@MikeAScotto) November 30, 2020
Breaking: League source tells The Sacramento Bee free agent small forward Glenn Robinson III has agreed to a one-year deal with the Sacramento Kings.

— Jason Anderson (@JandersonSacBee) November 30, 2020
Anderson notes that it's a one year deal, and we'll assume it is for the league minimum unless we hear otherwise.
Robinson played for the Golden State Warriors last season before being traded to the Philadelphia 76ers.
And before you ask, yes, GR3 can play small forward. Prior to the signing, the Kings small forwards were limited to Harrison Barnes, DaQuan Jeffries, and Robert Woodard. Both Barnes and Woodard could also see minutes at the 4, so it makes sense for the Kings to add another wing.
Robinson had also reportedly received interest from the Los Angeles Lakers, Los Angeles Clippers, and Utah Jazz. It seems that Robinson is banking on the opportunity to earn a bigger role with the Kings than he may have gotten with a playoff team.
The Kings still haven't officially signed their rookies, and some of the Kings recent signing such a Frank Kaminsky may not make the final roster after training camp. Training camp opens on Tuesday, and we may have more clarification as we rapidly approach the season.