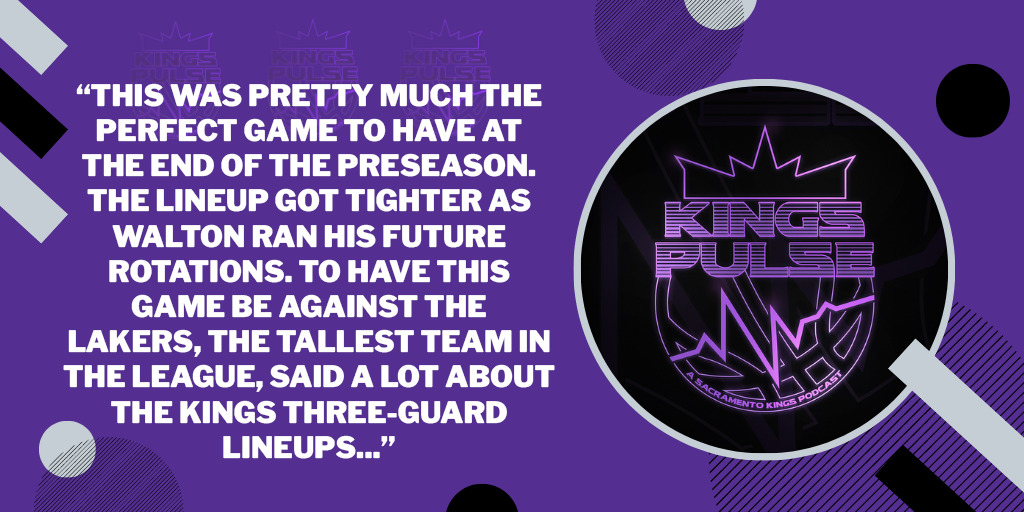 The Sacramento Kings finished off their undefeated preseason with a 116-112 victory over the Los Angeles Lakers! In this episode, we bounced around the preseason for a variety of topics, including:
Terence Davis and Davion Mitchell's strong games against the Lakers

The three (and even four!) guards lineups vs. one of the biggest teams

in the league - why the Lakers contest was the perfect final preseason game for the Kings, and why I'm all-in on the three guard lineups moving forward
Should Davion Mitchell already be starting? (and why it will never happen anytime soon)
The biggest six things we're keeping an eye on as the regular season approaches
Our Overtime question for the episode - if you could guarantee a total of three championships to your favorite sports teams in your life, which teams would you pick? Don't pick the Kings three times - that's the obvious and boring answer.
The Kings Pulse podcast is available on all major listening platforms.