Harrison Barnes announces he has COVID-19
The Sacramento Kings forward will join the team in Orlando once he clears quarantine protocol.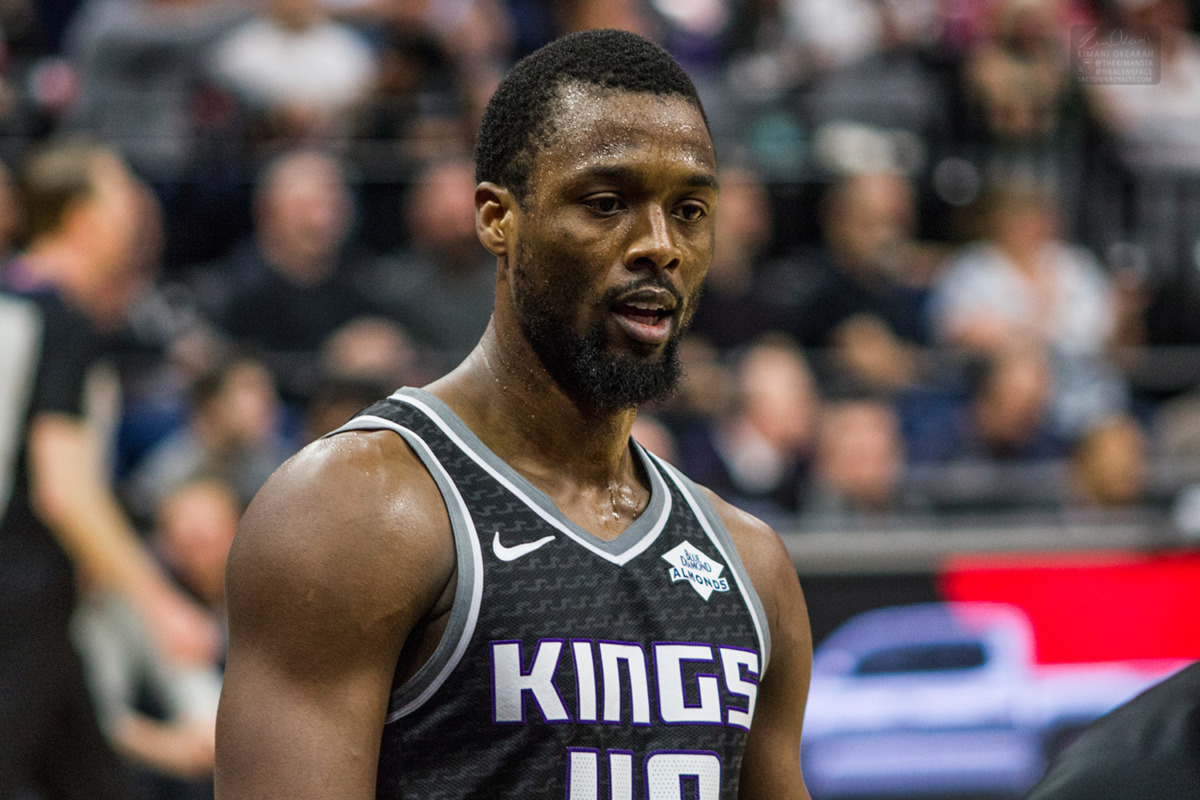 Sacramento Kings forward Harrison Barnes announced that he has tested positive for COVID-19 and that he is currently quarantined. The Kings had previously announced that four members of the traveling party had tested positive but only Buddy Hield, Alex Len, and Jabari Parker had previously been announced.
Barnes announced the diagnosis via social media.
— Harrison Barnes (@hbarnes) July 14, 2020
Barnes says that he is feeling well and "primarily asymptomatic", which is a little odd. You either have symptoms or you don't. Saying you're primarily asymptomatic is like saying you're a little pregnant.
There had been previous speculation who the fourth positive case might be but due to medical privacy reasons teams are not saying which players test positive until the players themselves choose to identify themselves.
We'll hope that Barnes has a speedy recovery and can join the team soon, but the health of Barnes and his family are top concern. Buddy Hield and Jabari Parker have already cleared initial testing and headed to Orlando.