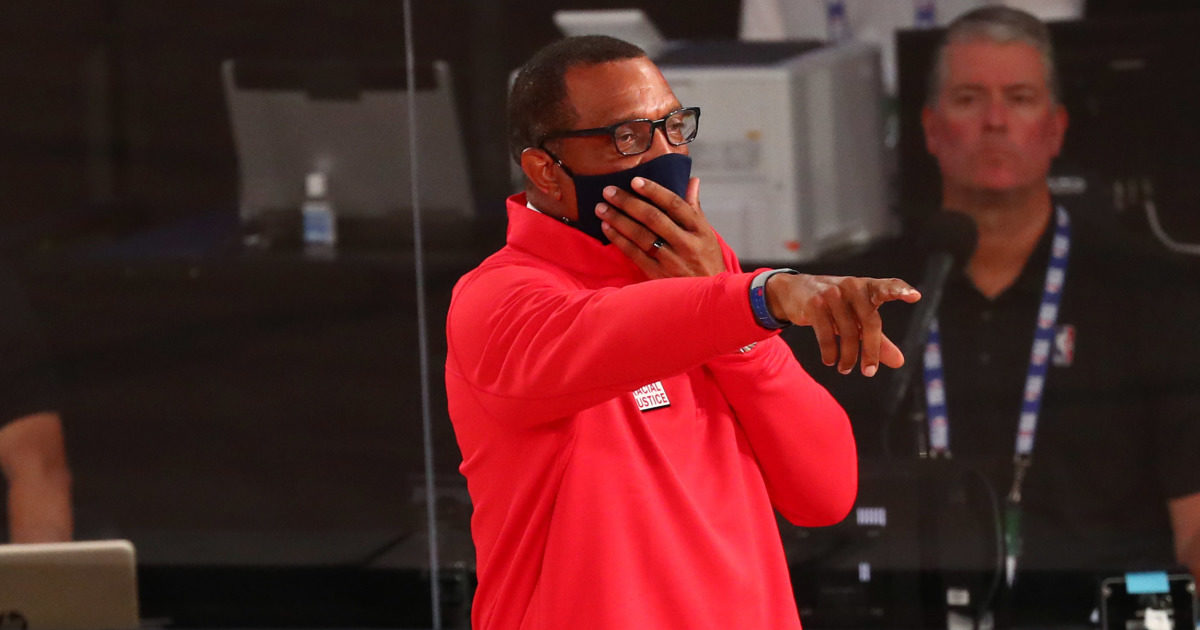 With Alvin Gentry taking the reigns, I thought it would be nice to learn a little more about our interim head coach. Oleh Kosel, Editor-In-Chief of The Bird Writes, was kind enough to join me for a quick Q&A to share his impressions of Gentry from when Gentry was head coach of the New Orleans Pelicans.
What was your overall impression of Gentry as a coach?
Although he doesn't have a combined winning percentage in his 17 years as a head coach, a positive one.
Gentry was often not handed grade A rosters to work with, or injuries ravaged many a New Orleans' season, but there were enough glimpses that his style could yield results. The 2017-18 Pelicans campaign that culminated in a first round sweep of the Trail Blazers. During Zion Williamson's rookie season, a 22-14 run once vital cogs of the rotation started getting healthy. Had Covid-19 not put that campaign on hold, the postseason felt like a lock for that group.
During some really dark times, Gentry was a leader of men. When Anthony Davis set New Orleans on fire with his trade request, Gentry was given the full responsibility to douse the flames. He bore the brunt of not only trying to win games with a team whose superstar wanted out, he singlehandedly had to deal with the fallout in media.
As another example, during a franchise-worst 13-game losing streak, I witnessed firsthand Gentry talking up even veterans like Jrue Holiday in the locker room. Sure enough, no trade requests were made and that Pelicans season righted itself.
What are Gentry's strengths as a coach?
There's a premium on shooting and offense more than ever, so Gentry's vast knowledge in this area and having full reins will provide value. While Sacramento's offense has undoubtedly enjoyed an uptick in performance since Gentry's arrival, a team with De'Aaron Fox as its point guard and solid shooting around him should be better than 73.3 offensive rating in clutch minutes. Gentry's guidance should help.
The newest head coach in Kings franchise history is also one of the best people persons in the league. In an NBA where head coaches must be able to relate to players more than ever, Gentry is a fantastic relationship-builder. He's a player's coach through and through. There hasn't been much to celebrate in Sacramento with 15 straight seasons of missing the playoffs, but a lighter, more fun locker room could be the recipe for greater engagement and better execution.
What was Gentry's biggest weakness?
Many probably think he ignores the defensive side of the ball, but that's simply not true. Several of his teams in New Orleans were very solid defensively. So his biggest weakness, in my opinion, is that he simply places too much trust in his players at times — whether it's logical to do so or not.
Gentry does not hold hands. He's the opposite of Rick Carlisle. Unlike coaches who control a good deal of the action from the sidelines like Stan Van Gundy, Gentry's strategies are as free flowing as anyone's. This freedom operates wonderfully on squads with high IQ veterans, but not so much on teams led by inexperienced youth.
The Kings are an interesting mix. While only 24 years old, Fox is in his fifth season. Hield, Barnes and Holmes are all solid veterans. Haliburton and Mitchell have been lauded for their high IQ and work ethic. I don't think it's a bad idea to allow these Kings players to be more involved in the decision-making process.
Anything else you think Kings fans should know?
Alvin Gentry is a good coach but an even better human being. He possesses great character. That's why he's been able to hang around for so long in the league. Gentry has fared incredibly well in some impossible situations. Even when times got rough, one could always count on his outlook to stay sunny. It can be uplifting for a franchise that has suffered through far too much disappointment.
Thank you for the insights and your time, Oleh!