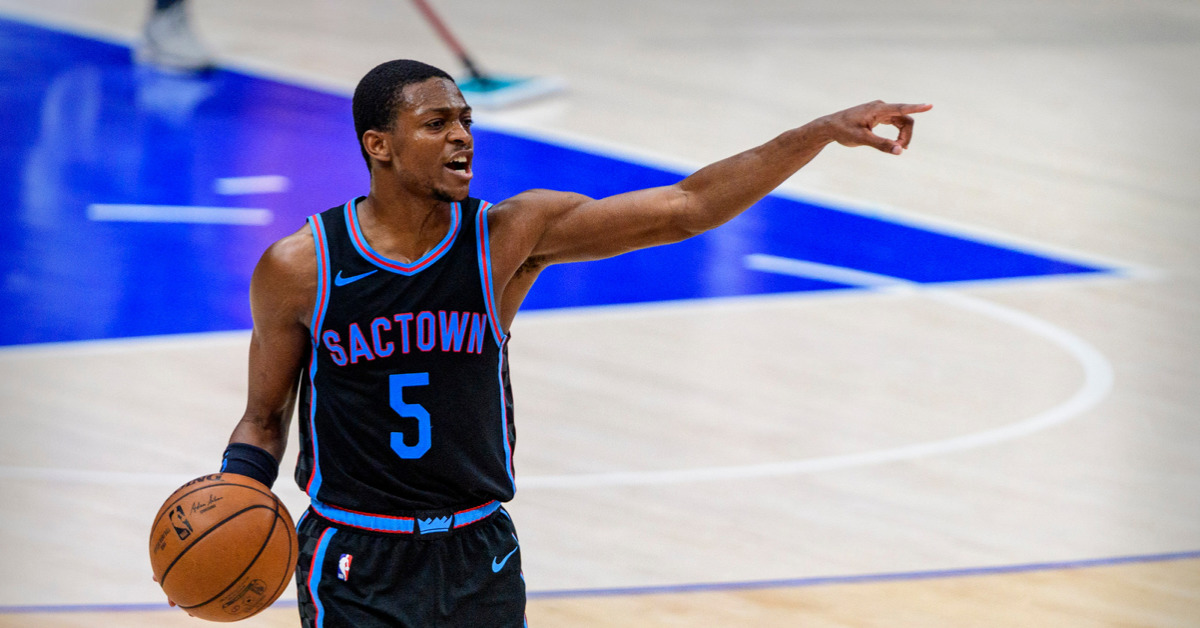 De'Aaron Fox spoke to the media Tuesday and was asked about his opinion on head coach Luke Walton and the team retaining him.
Fox first addressed a question about how people who might be disappointed Walton is back. He mentioned that it takes time to build and implied that if the two nine-game winning streaks had gone differently everything this season would have changed.
"It takes time to build as a team, as players, as a coach, as a GM, but with us sticking together like we said, if you cut those nine-game losing streaks into 3-6, or hell, even 2-7, you know we're in an entirely different position and that's already being built upon from where we were last year to where we are this year. So, I think just little minor things for us as a team and what we're doing on the court definitely will change the trajectory of this team. It's little things, but people can say whatever they want, but we know how we feel about each other inside this organization, and we know what we should be able to do."
He then addressed what has cultivated their relationship: 1 being that he played in the NBA and 2, that he is a good communicator.
"For one, he's someone who has played the game, so he understands everything the players are going through and two, what they need to continue to do to get better. He's won a championship; he's played at that level. He's played at the highest level you could possibly play at. So, he understands the players and if something needs to be done, he can actually go out there and show you what needs to be done so I think he's continued to help me grow as a player individually as a playmaker, what I need to do defensively, little things. Usually, you would have like vets like we had Vince [Carter], Z-Bo [Zach Randolph], or George [Hill], they can show you things to help you get better, get better through a screen, or getting better off ball or what you need to do. Since he's been able to play those are things that some coaches aren't really able to do, and he's able to do those things that can really help you in those smaller areas. And then he's a great communicator, he's someone that communicates all the time whether that's on the court or off the court so that's kind of how we really built our relationship."
Fox also discussed what he talked to general manager Monte McNair about in his exit interview. He said they spoke about continuing to grow as a shooter and getting better defensively, "starting with me and Ty [Tyrese Haliburton] on the ball. We both have to be better defensively on that end next year and if we're good as a tandem, as a backcourt defensively then I think it will uplift our team and what we're doing defensively."
Fox also said he feels a lot better than he did a few weeks ago in terms of his positive COVID-19 diagnosis.