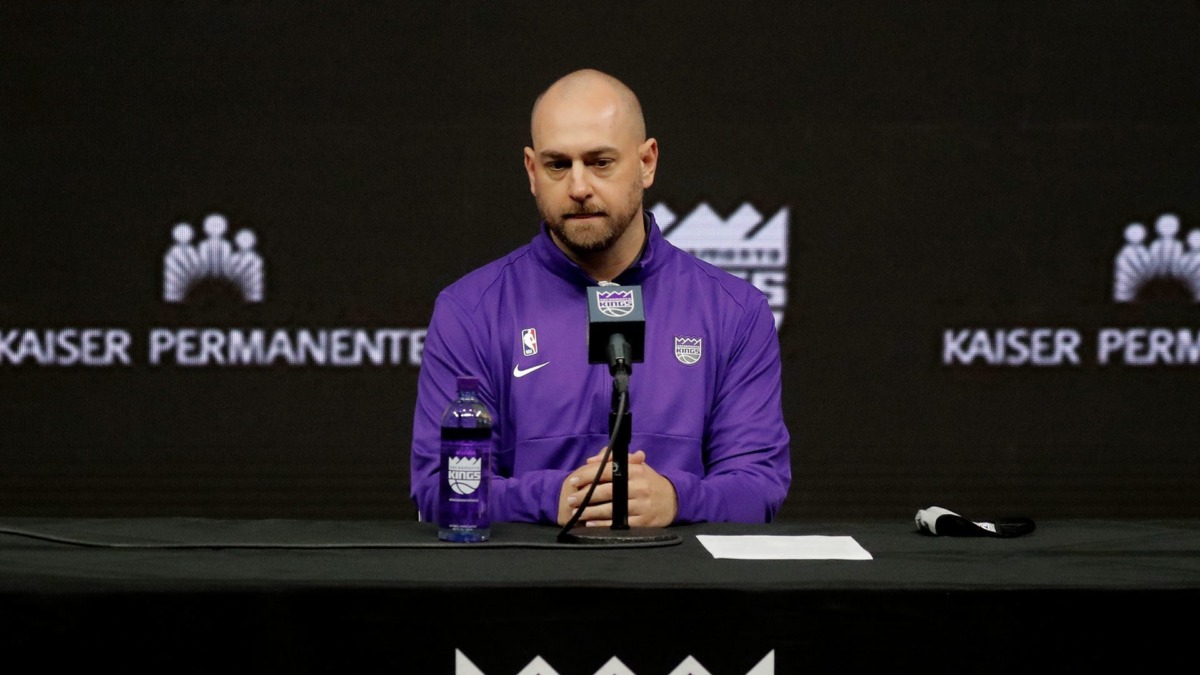 On Tuesday, Sacramento Kings general manager Monte McNair spelled out his reasons for retaining Luke Walton as the head coach in a media session.
The main reasons he continued to point to included:
Walton's relationships with the players.
His working relationship with Walton.
How the team finished the season.
The need for stability.
Here are the full comments that sum this up:
"Luke will continue to be our head coach. The team finished strong down the stretch, obviously did not ultimately reach our goal, but he has the support of our players, we have a great working relationship and while we both acknowledge that we have to become better in many areas, we've built that trust and we need the stability in this organization to ultimately take that next step. On the season, we're disappointed. Fan base deserves better, deserves the playoffs, we feel the frustration. We saw some good stretches, but ultimately, we were too inconsistent and we need to find more consistency. Defensively, goes without saying, has to be much improved. Luke and I recognize that, we're going to work together to improve that. Offensively, we made a jump, but I think this team can be a top-5 offense consistently. So, we'll look for another jump on that end as well. We're going to do everything in our power to be aggressive and improve the team and ultimately get back to the playoffs."
Here is more:
€œThere was a lot of positives this year. Certainly, not enough, we understand that, but Luke and I talk every day. We have a great working relationship; he's got the support of the players. We found some success especially late in the season to get back into the play-in race, and ultimately, I felt that we could build on that and that he's the coach who is going to get us back to the playoffs."
McNair was asked if the decision to retain Walton was a money decision or a basketball decision, and he said, "I understand that that is kind of out there, but I've been given every resource I need to get this team back to the playoffs and this was a basketball decision."
He also addressed the fact that some fans are not happy about the direction of the team.
"We feel, and hear, and see the frustration of the fans here, but we also see the passion and all we're trying to do is unlock that and really turn it into the excitement that this city is ready to explode with,€ he said.
The Kings finished the season with a 31-41 record, which was good for 12th in the Western Conference, the same record and spot as last season.