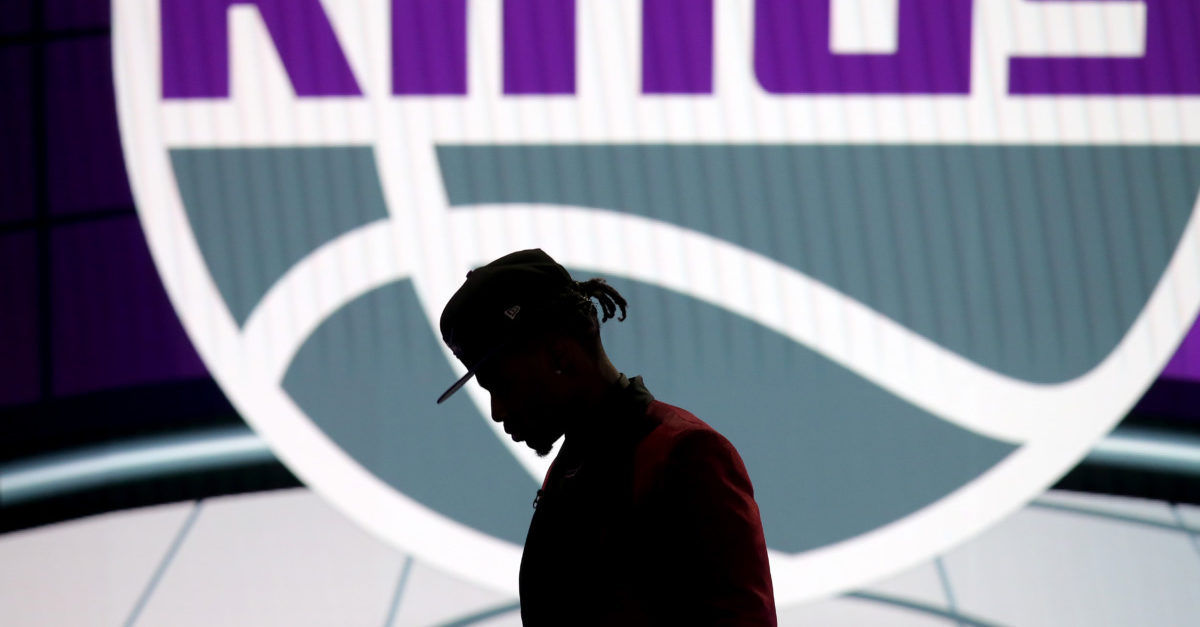 Davion Mitchell was a surprise first round pick for the Sacramento Kings, and it seems like Davion was as surprised as we were.
Mitchell's introductory press conference started with an awkward moment, with Mitchell being prompted for an introductory statement and Mitchell responding "I don't know what you want me to say." That moment seemed to be an innocent gaffe, with Mitchell not understanding the prompt.
But then the questions began from Kings media, and the awkwardness grew. Both KHTK's Carmichael Dave and the Sacramento Bee's Jason Anderson asked questions about whether Mitchell had worked out for the Kings. Both times the questions was posed as part of multi-part questions, and Mitchell did not address it.
Carmichael Dave was given the final question of the session, and asked a follow up:
I followed up on whether Davion Mitchell had a workout prior to the draft with the Kings , his response was

"I don't want to discuss that".

— Davie McCarmichael (@CarmichaelDave) July 30, 2021
If this reads as an awkward exchange, I promise you it felt more awkward on the call. Mitchell just seemed a bit "off" and there are reasons to speculate why.
Is he unhappy? If so, I'd understand. I doubt Mitchell hoped to be drafted to a team with two young guards firmly established as the starting guards of the future. I'm sure Davion didn't imagine himself being drafted in the top 10 to be a backup guard on the team with the longest playoff drought in the NBA.
But at the same time it was disappointing to me. Mitchell is 22 years old. Older than Tyrese Halliburton, older than Marvin Bagley. When you draft an older rookie you hope they'll bring more poise and composure. You'd hope they'd be able to weave clichés a little smoother than the average rookie. You'd hope they'd be able to simply say "no, I didn't work out for the Kings, but they obviously saw something in me and I want to prove them right."
This isn't going to turn me against Mitchell. I want him to be an amazing rookie. I want this to all make sense. I want us to look back on this pick and think Monte McNair is a genius.
But that was one of the most awkward press conferences I've ever experienced, and it didn't instill confidence in me after the Kings made an unexpected pick.
Update:
It's worth noting that right after his media interview, Mitchell was interviewed on ESPN and it was far less awkward.
We'll add the media interview when it's available.
It's entirely possible that Mitchell was still in shock and processing where he ended up. It's not my goal to pile on or trash Mitchell. Hopefully he's excited about joining the Kings and can bring some much-needed defensive intensity to the team.+
Update 2:
ABC 10 has shared Mitchell's press conferences. The first half of this video is more national media, with the second half showing the session with local Sacramento media.
Judge for yourself, and tell me if I was too harsh. The national media session seems far more comfortable than the local session, at least to me.