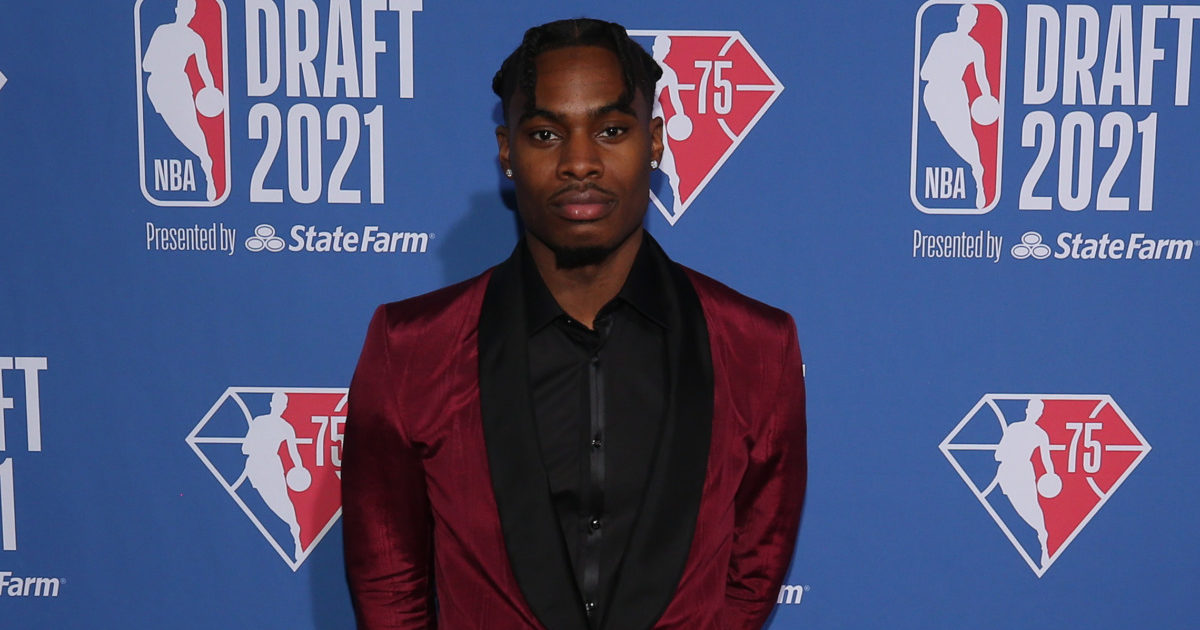 With the 9th pick in the 2021 NBA Draft the Sacramento Kings have selected Davion Mitchell. This comes as a huge surprise as the Kings had not been linked to Mitchell at all. It remains to be seen if this is a pick for the Kings or if they'll be trading the pick.
Our draft guru Bryant West wrote of Mitchell:
Davion is a dude I would bet on to make the most of his NBA career, and there's no question as to why he excites teams; he's as high-motor a defender as you could ask for, and was the soul of the Baylor Bears championship squad this year. He also took big steps forward as a shooter and playmaker this year. So why do I have him so low? At 6'2 with a 6'4 wingspan, he will certainly make an impact on defense, but I don't think he has the defensive range that many of his comps (Marcus Smart and Jrue Holiday) do. And while he nailed 44% of his threes this year, I worry that this year was a shooting mirage - he hit on just 31% of his threes in his first two seasons, and his career free throw mark is just 65%. That all said, I understand why teams want to bet on the person - he's a legitimately awesome competitor.
I'll be honest, I am baffled by this pick. Mitchell is two years older than Tyrese Haliburton. He's a year older than Marvin Bagley. He's a tenacious defender, but guard is the one position where the Kings already had depth.
Obviously, I always want success for whoever the Kings pick, but this is an absolutely confusing selection.