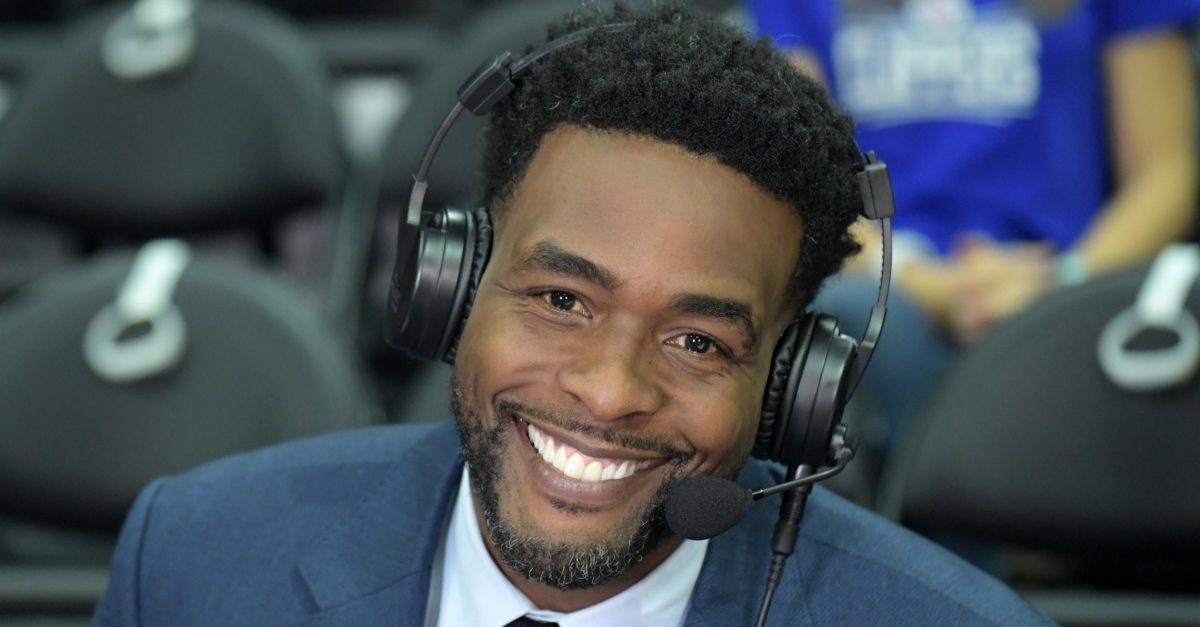 Tomorrow the Basketball Hall of Fame will honor and recognize three of Sacramento's greatest sports legends: Chris Webber, Rick Adelman and Yolanda Griffith.
It may be hard to remember, but at one point Sacramento was on top of the sports world in large part to the efforts of those three.
***
This website and even the Sacramento Kings themselves very literally might not exist if Chris Webber hadn't been traded to Sacramento back in 1998. No one player has altered the trajectory of this franchise more.
Chris was a reluctant hero at first, famously needing his father to convince him to even report to the Kings, but he soon embraced the city and became the rock on which one of the best and most entertaining teams in NBA history was built around. From the moment Webber arrived in Sacramento, the Kings became must see television. Webber was a one-of-a-kind big man, able to muscle you down low, shoot from outside, or dribble and pass like a guard. There just wasn't another player like him in the entire league and he very nearly led the Kings to the pinnacle of NBA success.
Despite his hesitancy in coming to the city at the beginning, just three years later he was signing a 7 year deal to remain in Sacramento. That should have been the start of a great and historic run but unfortunately injuries took their toll and cut that run unexpectedly short. Even still, Webber's legacy in Sacramento is cemented forever as the greatest player yet to don the purple and black.
***
While Webber was the team's leader on the court, it was Rick Adelman who led those teams as the head coach. Adelman is perhaps the greatest coach in NBA history to have never won a championship, but his influence was felt around the league for years to come. Adelman's Kings teams from the early 2000s wouldn't look particularly out of place in today's era. The passing, the pace, the shooting, all were ahead of their time.
To this day, Adelman remains the only coach in Sacramento Kings history with a winning record, and the Kings made the playoffs in each season he was at the helm. I'm glad Coach Adelman is getting his due from the Hall of Fame but it's more than past time that he is honored in Golden 1 Center as well. Put up a banner, name the court after him, he deserves to be recognized in Sacramento forever.
***
Last but not least, let us not forget Yolanda Griffith, the best player on the only team to ever bring a title to Sacramento. Griffith was the 2nd overall pick of the 1999 WNBA Draft and would go on to win Defensive Player of the Year and MVP in her rookie season. Griffith would go on to become one of the best WNBA players in history, with 7 All-Star selections, 5 All-WNBA teams, 2 All-Defensive and one WNBA Finals MVP awards. It's a shame that the Monarchs shuttered when they did, and Griffith's 33 is not in the rafters at Golden 1 Center, but it damn well should be.
***
It's been a while since we have had anything to truly celebrate in Sacramento sports, but tomorrow the best and brightest that ever graced our city are finally getting their due. Congratulations Chris, Rick and Yolanda!