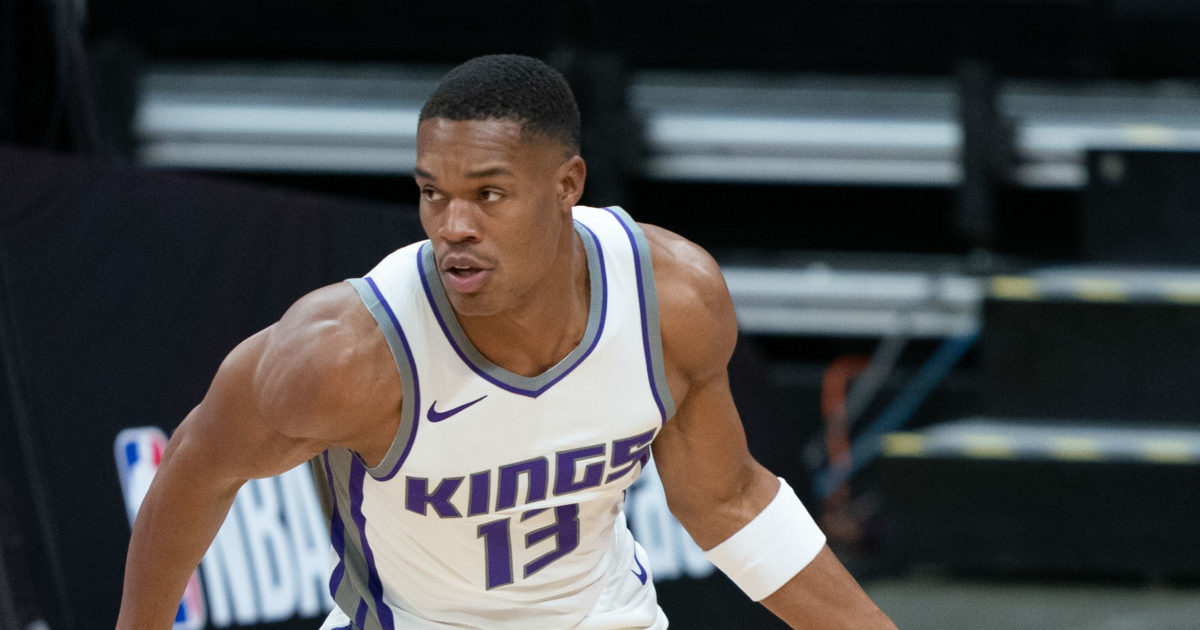 In the G League Bubble last season, Robert Woodard averaged 16.8 points, 11 rebounds, 2 assists, 1.3 steals, and 0.7 blocks in 31.3 minutes per game over 12 games. It was a strong showing that included multiple games scoring over 20 points. Woodard wasn't the most efficient player in these games, shooting just 21.3% from 3 and 48.2% from 2, but Woodard found ways to score and to contribute in other ways. Considering the disrupted nature of last season, it was encouraging to see Woodard playing reasonably well even if there were still flaws.
But then came the California Classic and Vegas Summer League, and Robert Woodard just didn't look like he belonged. He appeared sluggish at time, lost at others. He average just 5.4 points, 5.2 rebounds, 0.8 assists, 0.4 steals, and 1.6 turnovers in 14.4 minutes per game. Obviously he was playing fewer minutes, but part of that is due to how unproductive his was during the time he did play. Woodard shot 14.3% from 3, 45.5% overall.
This begs the question, how concerned should we be about Robert Woodard's development, or lack thereof?
Woodard isn't an old player by any means, and there's certainly still time for him to improve. But at 21 years old, it's fair to hope that a second-year player could have had a stronger showing against Summer League competition. Summer League is mostly full of other young, unproven players, and journeymen trying to earn a training camp invite.
It is worth noting that certain players tend to shine more than other in Summer League. Wings and guards who can create off the dribble tend to look better just by the nature of the games. That likely will never be Robert Woodard. It's possible that his poor showing was simply the result of the style of play not being conducive to highlighting his strengths. But the concern remain as Woodard couldn't find other ways to contribute.
There's no reason to believe that the Kings will give up on Woodard just yet. He's under contract two more season with a team option the year after that. He's still just 21 years old. I'd expect that he'll spend most of his time this season working in Stockton, and hopefully we'll be able to look back on this time as nothing more than a blip on the radar.
For now, though, it's fair to be concerned about Woodard until he proves he belongs.