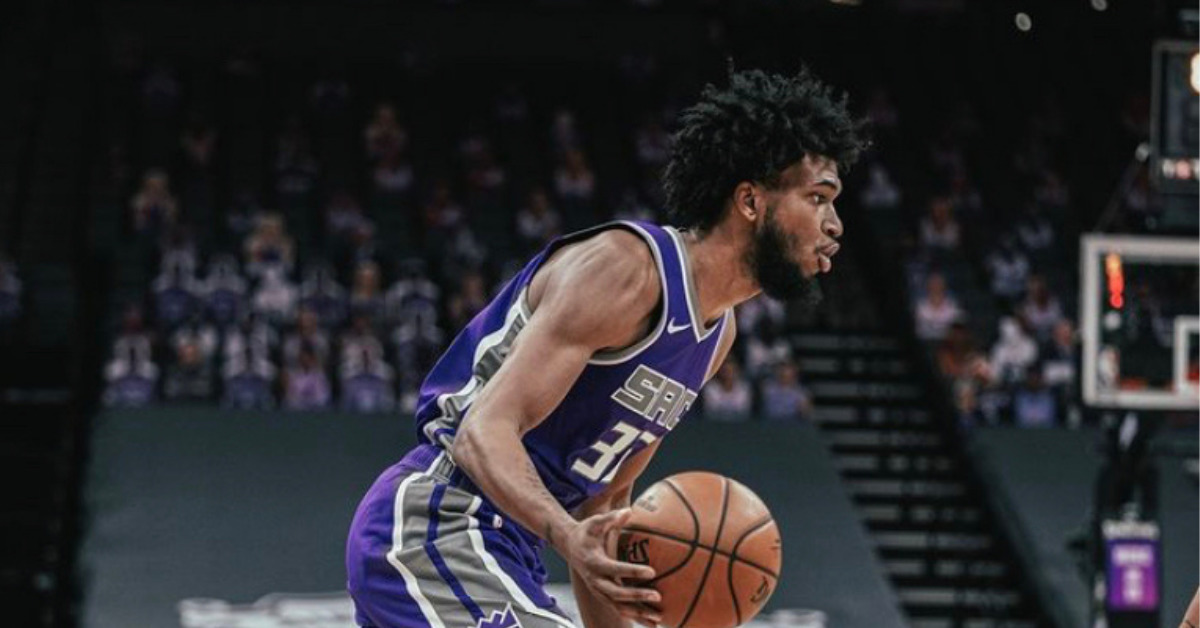 The Sacramento Kings have a fresh distraction thanks to Marvin Bagley III's father, Marvin Bagley Jr.
The elder Bagley tweeted following Saturday's loss that the Sacramento Kings should trade his son. The tweet was deleted, but not before one intrepid reporter snagged a screen shot and shared it while adding his own insightful analysis.
lol what a tool pic.twitter.com/ZYHWVYsEwe

— Gregie McCormick (@gwiss) January 3, 2021
This isn't the first time the Kings have dealt with noise from Costco Brand LaVar Ball, as Bagley Jr loudly complained about how former Kings coach Dave Joerger used his son. But that was a different time. Joerger ended up fired for his relationships (or lack thereof) with many people beyond just the Bagley family.
But that was also a very different front office. That was the Vlade Divac front office that had selected Bagley second overall and had a vested interest in him earning that spot. That was also before Bagley III missed all but 13 games to injury last season.
I criticized Walton for benching Bagley at the end of the Denver game, when Bagley was in the midst of one of his best games as a King. But since that game Marvin returned to earth and was playing the inconsistent ball that we've unfortunately come to know.
Now, Marvin is still just six games into a return from missing essentially an entire season. Some rust and inconsistency is to be expected. It's frustrating yet understandable that Marvin still looks more like a rookie than a third year player given all the time he's missed.
In his post game media session Coach Walton addressed Bagley Jr's comments, as well as the progress Bagley III is making:
"My message is always the same: We don't listen to any of that. It's us within these walls, us within this locker room and we're in this together. So, like I always say good or bad, whatever people are saying, we've got to do everything we can not to let that effect what we're trying to get done here."

"He's made some nice progress in a short season so far. A lot of it will continue to come, but as far as how far he has to go, everyone has a long way to go still. That's one of the great things about basketball is even the best can still get better, so we know he's got a very bright future and we're going to continue to be patient, continue to teach, continue to work with him on all that stuff, but he's doing a nice job."

"He's been great as far as actively learning, actively searching out to become better and get a better understanding of some of these type of things. So, there's mistakes happening for sure, but as long as the player is trying and willing to do the things we are asking, you live with those mistakes with young players, it's the way that our league is and the best teacher is always going to be experience. So the more he goes through things the more he'll pick them up."
One has to wonder how Marvin Bagley III feels about all of this. Is his dad speaking his frustrations on his behalf? Is this an embarrassment MBIII would rather avoid. We have no idea, because he hasn't addressed the issue.
All we know is that Marvin's play has warranted any more of an opportunity that he's already receiving, and that noise like this isn't doing him any favors.