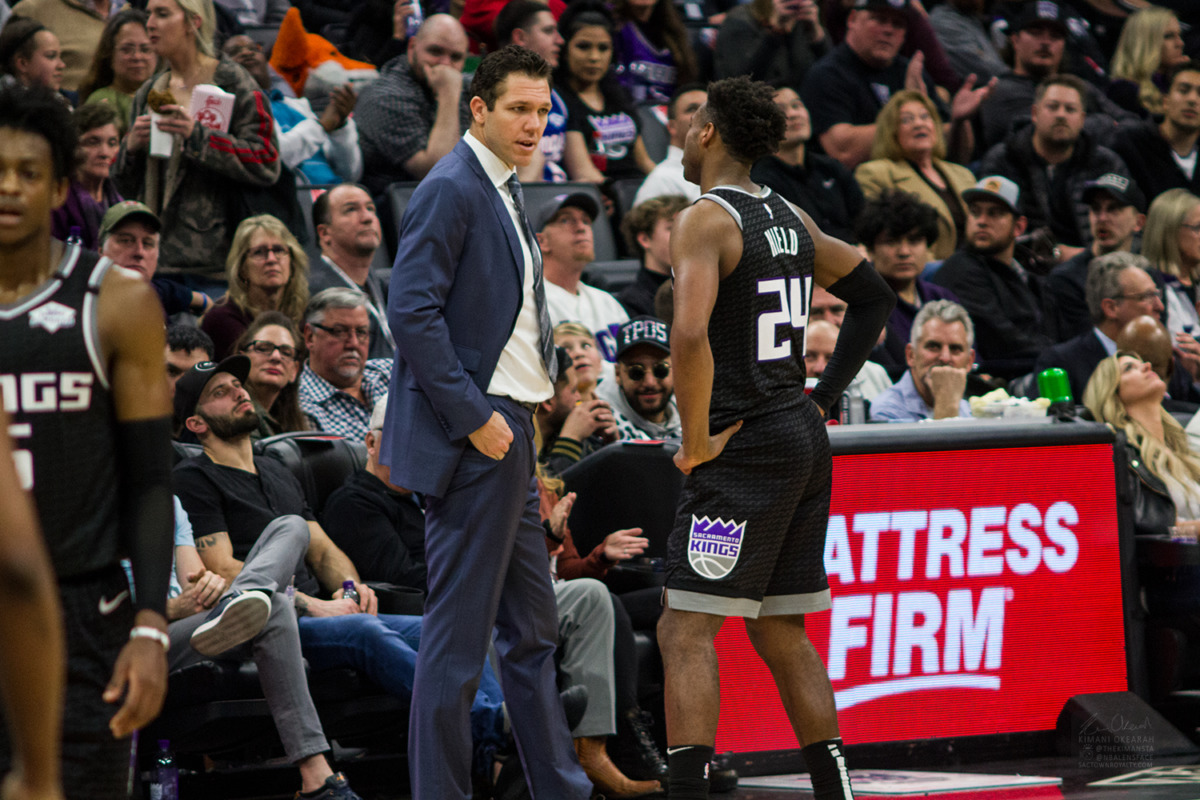 Oh my god, did you guys hear the news? According to the Athletic's Jason Jones, Buddy Hield is ignoring calls from Luke Walton! And Buddy liked some posts on Instagram about the 76ers!
From Jones:
According to league sources, Hield has soured on Walton to the point he will not answer his coach's phone calls.
I'd suggest subscribing to the Athletic to get the rest of the story, but...that's the entire story. Everything else is just rehashing what we already know.
Is it news that Buddy Hield is unhappy? Absolutely not. Is it news that Luke Walton has lost this team? Nope. And yet this news is going to make the aggregation rounds because there's nothing else happening except for a boring Finals series where the Lakers are playing an injury-depleted Heat team that was already an underdog.
I didn't feel like writing about this earlier today because it felt like such a stupid story. Now I feel compelled to write about it because it is such a stupid story.
Luke Walton misused Buddy Hield on both ends of the floor last season. Buddy also thinks he's better than he actually is. Luke Walton can't communicate well with his team, and Buddy has now clashed with both Walton and Dave Joerger in consecutive seasons. It's all just pathetic.
Walton isn't a very good coach. Buddy is a pain in the ass. Both of them probably just need to suck it up and act like professionals. The story is getting old.
Stay tuned for next week's update in which we examine and interpret the emojis Buddy Hield uses in an off-the-cut tweet.