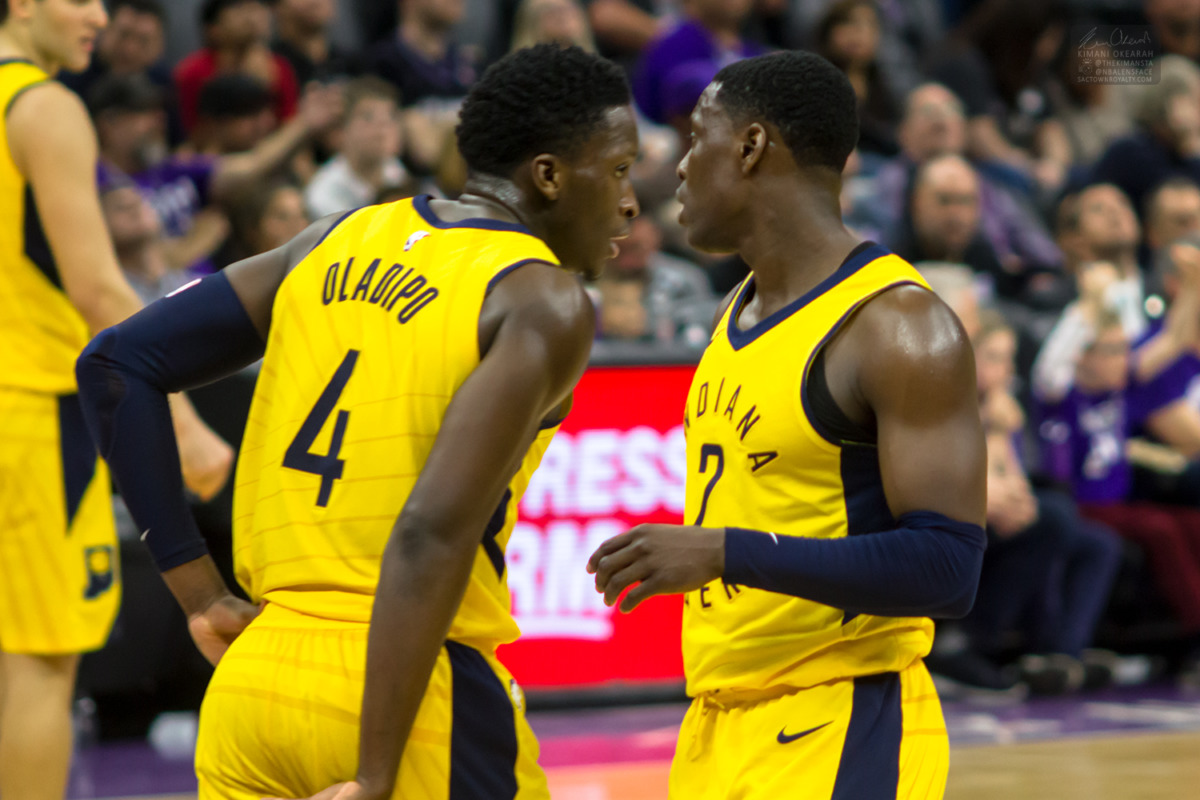 Welcome to Around the Realm, where we look at the top news stories from around the league. If I missed any notable stories, feel free to discuss in the comments!
The Pacers have a head coach
The Indiana Pacers hired Nate Bjorkgren as their new head coach, as first reported by Shams Charania.
The Indiana Pacers are hiring Raptors assistant Nate Bjorkgren as their new head coach, sources tell @TheAthleticNBA @Stadium.

— Shams Charania (@ShamsCharania) October 20, 2020
Bjorkgren comes from the Toronto Raptors where he as an assistant coach for Nick Nurse. It's hard to take issue with hiring from a successful franchise like the Raptors, but Bjorkgren comes as a bit of a surprising hire considering the Pacers had considered bigger names like Dave Joerger, Mike D'Antoni, and higher profile assistants like Chris Finch and Becky Hammon.
This leaves just Houston and New Orleans as teams without a head coach. Right now the Van Gundy brothers appear to be front runners for the jobs, with Jeff Van Gundy having met multiple times with Houston and Stan Van Gundy interviewing for the Pelicans job.
The remaining question mark for the Pacers is whether or not this move will make Victor Oladipo happy. There are rumors that he may be unhappy and seeking a trade.
Lakers request injury waiver for Luol Deng's salary
The Los Angeles Lakers requested that Luol Deng's salary be taken off their books due to career-ending injury.
Sources: The Lakers have requested a career-ending injury application to have Luol Deng's salary removed from team books. Deng agreed to buyout with Lakers in 2018, retired last October and is owed salary through 2022.

— Shams Charania (@ShamsCharania) October 20, 2020
If approved, it would clear $5 million per year from the Lakers cap sheet. The Lakers initially agreed to a buyout with Deng and stretched his salary in 2018 working out to $5 million per season. If the Lakers hadn't stretched Deng his contract would have been off the books this season but they wouldn't have had the cap space to acquire players who ultimately helped them win a title.
Fertitta says they aren't blowing up the Rockets
Houston Rockets owner Tilman Fertitta attempted to put to rest the speculation that the Rockets will begin dismantling the team following the departures of Mike D'Antoni and Daryl Morey. Via the Houston Chronicle's Jonathan Feigen:
€œYou have James Harden and Russell Westbrook and you have almost 90 percent of your salaries tied up in them and Eric Gordon,€ Fertitta said in his weekly CNBC appearance, €œBut anytime you have players like Eric, P.J. (Tucker), James and Russell, there's no reason to blow up your roster.
It will be interesting to see if Fertitta sticks to this if the Rockets have any sort of slow start to next season.