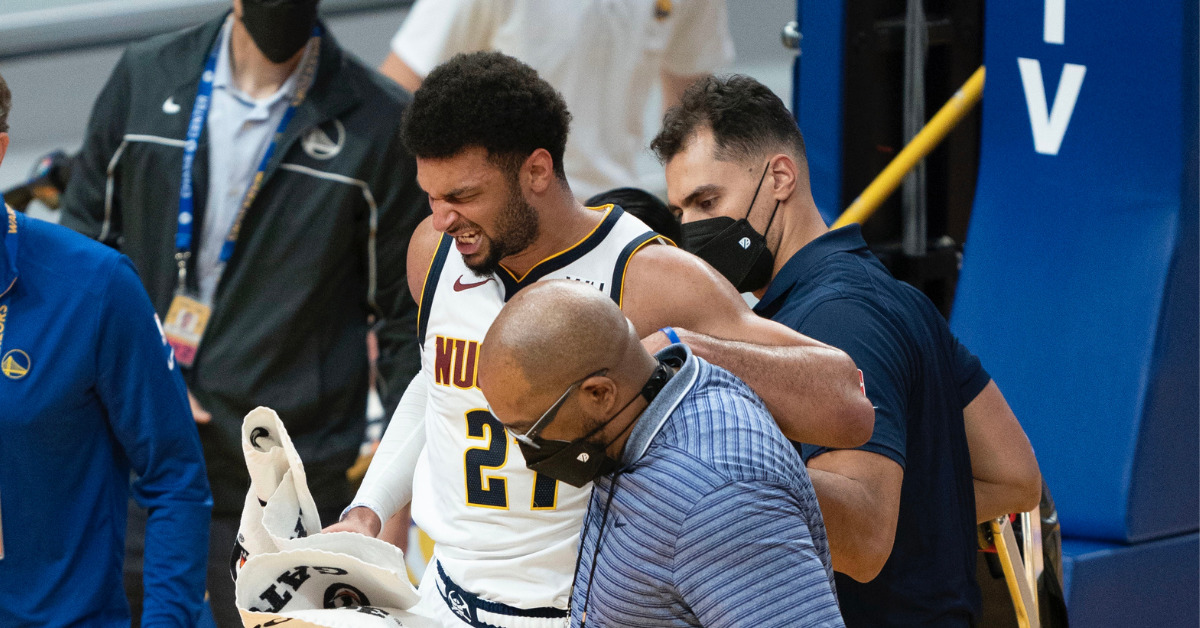 Welcome to Around the Realm, where we take a look at stories from around the NBA. Because let's face it, the Kings are too depressing to only write about them every day.
Jamal Murray suffered a torn ACL
Jamal Murray collapsed to the floor late in Monday's matchup between the Denver Nuggets and Golden State Warriors. He was writhing on the ground, clearly in significant pain, as he held his knee. He had to be helped off the floor, and this morning everyone's worst fears were confirmed.
Nuggets star guard Jamal Murray has a torn ACL in his left knee, sources tell @TheAthletic @Stadium.

— Shams Charania (@ShamsCharania) April 13, 2021
Murray will miss the remainder of the season, and it's possible (likely?) he could miss time at the start of next season too.
The Nuggets had a very poor showing last night, but have been one of the top teams in the Western Conference, and had looked really good since acquiring Aaron Gordon at the trade deadline. Murray is Denver's second best player behind Nikola Jokic, and this is a huge blow to their hopes at a deep playoff or title run.
Injuries always suck, but Murray is such a fun player that this is especially heartbreaking. Hopefully he can make a fun recovery and come back as good as ever.