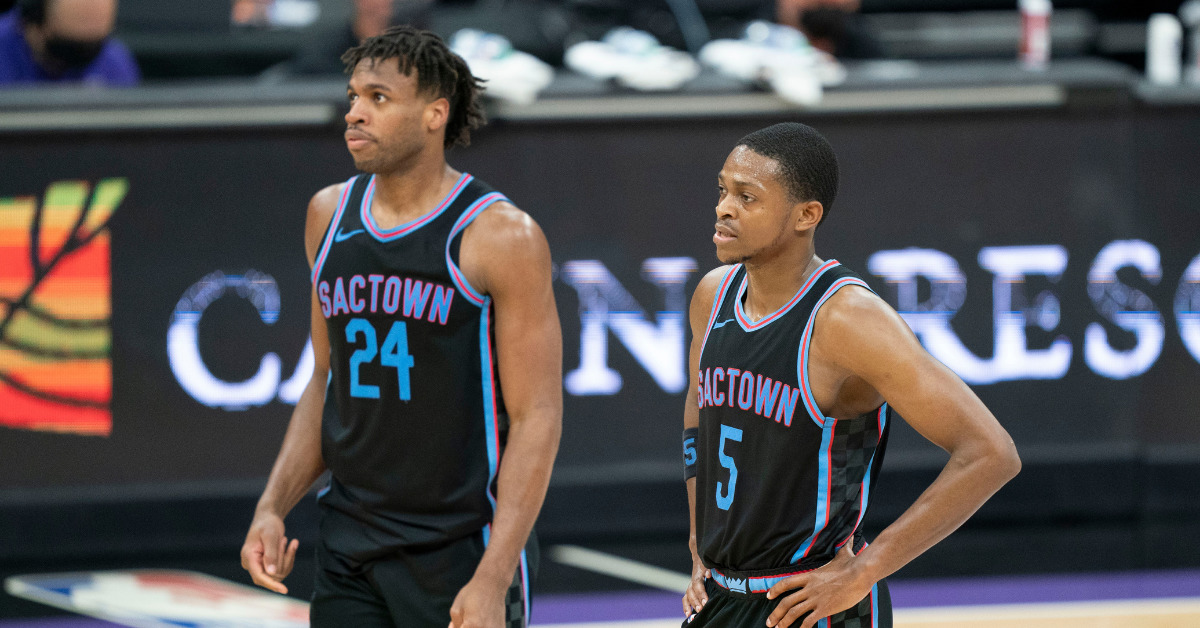 I should be angry about this team.
Last night I watched the Kings lose to one of the top teams in the West. A team that hired a new coach two years ago and passed on drafting Luke Doncic, and yet they still found a way to succeed. I should be mad about that.
The Kings are in the middle of their second 9-game losing streak of the season. If they lose another game it will be their longest losing streak in over 20 years. The Kings this season will tie the NBA's longest ever playoff drought at 15 years. The next longest drought (10 years) is the previously alluded to Phoenix Suns, and they'll end that streak this year.
Despite the Kings being terrible, there's no youth movement in sight. Robert Woodard, Jahmi'us Ramsey, and Kyle Guy couldn't get playing time when the Kings were trailing by 10 with less than a minute left last night. Tyrese Haliburton, a proven rookie who is in contention for Rookie of the Year, doesn't start games because he was benched for journeyman Maurice Harkless. This team is being run as if this season isn't over, and as though next season doesn't matter. It's being run this way because everybody knows Luke Walton is a lame duck coach despite his two remaining years on his contract.
All of this should make me mad.
And yet this team has taken my fire. I watch the front office continue with the same coach. I watch the coach roll out the same lineups. I watch the players go through the motions. I watch a broadcast that doesn't demand accountability from anyone during games or after losses.
Nobody seems to care about what's happening, and yet the fans are expected to continue to care about and support this team. I watch the games, but it's a matter of habit. I enjoy good plays, but I know they're meaningless. Last night when the Kings briefly took a fourth quarter lead, it didn't even cross my mind that the Kings could win. I assumed they'd blow it, and it only took a couple minutes for that to happen.
There was a time when, even in the dregs of the end of the season, I would still get worked up over the decisions this team made. Now, I can't find that passion. I count down the games and days until the end of the season, in hopes that maybe the Kings will actually do something to give me hope again.
For now, we have 16 games left, we have one month left.