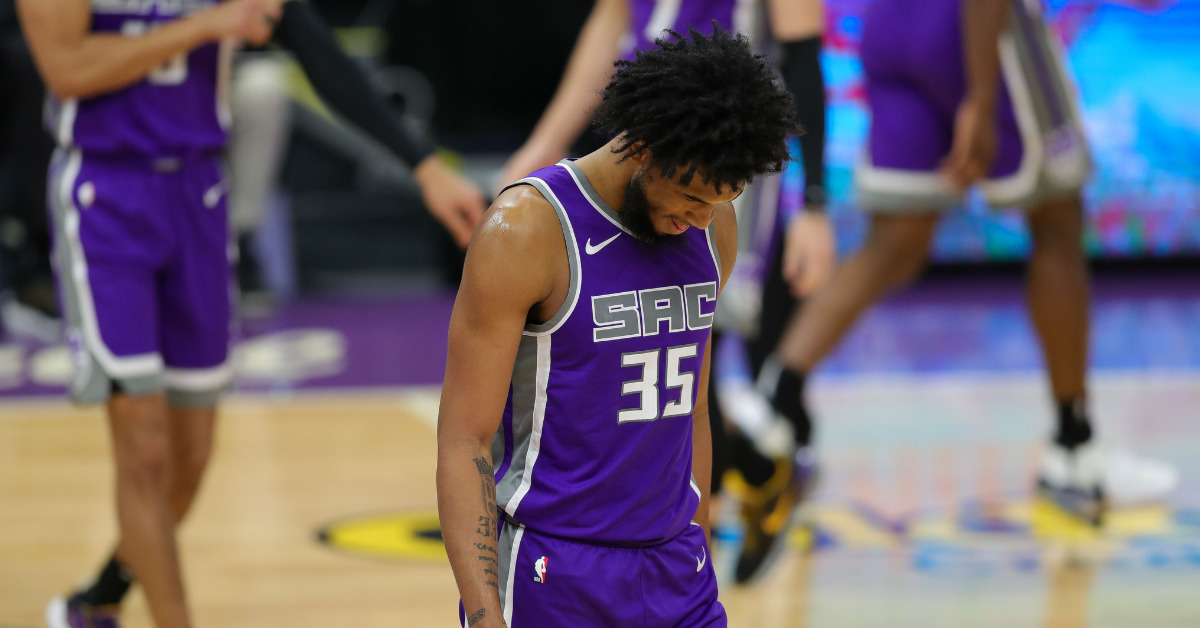 Marvin Bagley rejoined the Sacramento Kings in Phoenix yesterday, but it doesn't sound like he'll join the team on the floor anytime soon. In his pregame media availability, Luke Walton explained that Bagley is back with the team but "not close to being ready to play". Walton also said that Bagley is still wearing a splint on his injured hand.
"He's back with the team, but he's not close to being ready to play." -Luke Walton on Marvin Bagley

— James Ham (@James_HamNBA) April 16, 2021
Kings coach Luke Walton says Marvin Bagley is wearing a splint on his hand. No clear picture on when he'll be ready to return

— Sean Cunningham (@SeanCunningham) April 16, 2021
With Bagley still wearing a splint and not yet able to fully practice, it seems questionable whether Bagley will play again this season. The Kings have 16 games remaining, with their last game scheduled for one month from today.
Beyond the challenge of being cleared for full contact, Bagley would have little time to practice with the team, and would still need to get his conditioning back.
If Bagley doesn't play again this season, he will have appeared in just 112 of 236 possible games for the Kings, or 47.5%.
The Kings have yet to provide an official update on Bagley's status other than what Walton shared. The last update was four weeks ago, and set a timetable of four weeks before the next update.