Jabari Parker has tested positive for COVID-19
Parker released a statement confirming his test and that he is currently quarantined.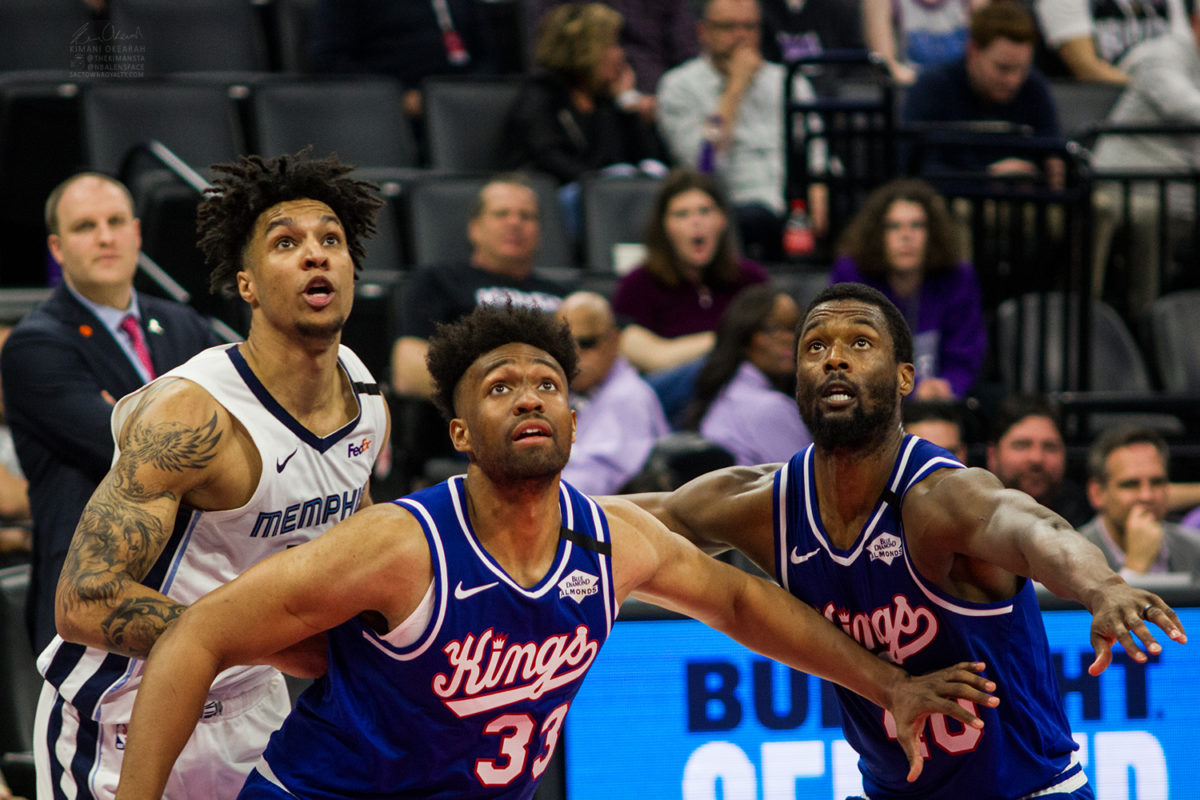 A Sacramento Kings player has tested positive for COVID-19, according to a report from ABC10's Sean Cunningham. Cunningham confirmed with multiple sources before reporting, but the identity of the player is not yet known.
According to multiple sources, the Sacramento Kings have had a player test positive for COVID-19. The identity of the player is not known.

— Sean Cunningham (@SeanCunningham) June 24, 2020
I'm told that, at least for the moment, only one Kings player is known to have had a positive test for coronavirus https://t.co/9WSxi0bDO2

— Sean Cunningham (@SeanCunningham) June 24, 2020
This news was likely inevitable, but it doesn't make it any less serious.
Please note that it would be irresponsible to guess which player it may be. Some players have traveled, some players haven't, but there are any number of ways a player could have been exposed. Multiple other NBA players have already tested positive as the NBA began testing.
Players who test positive will quarantine and be re-tested before being able to join the team in Orlando.
As the league continues to prepare to finish the season, more positive tests will come out. More positive tests will likely come out once games resume. The whole ordeal seems like an unnecessary risk for the players and staff.
We will update this story if more information becomes available.
Update: Jabari Parker has released a statement via the Kings confirming he is the player who testing positive.
"Several days ago I tested positive for COVID-19 and immediately self-isolated in Chicago which is where I remain. I am progressing in my recovery and feeling well. I look forward to joining my teammates in Orlando as we return to the court for the resumption of the NBA season."
Update 2: Sam Amick reports that the Kings signed Corey Brewer in response to Parker's test.

Source says the Kings' recent Corey Brewer addition was a response to the revelation that Jabari Parker had tested positive. As I wrote today, the timeline for a positive test turnaround in Orlando is tight https://t.co/oYbtVgX8SS

— Sam Amick (@sam_amick) June 24, 2020
The signing of Brewer made sense even before this news, but certainly makes sense if the Kings were worried about losing wing depth.
Update 3: According to Sara Hodges of KOVR, there may be additional players who have tested positive. This contradicts Sean Cunningham's earlier report that only one player had tested positive.
According to a source close to the @SacramentoKings at least 4 players have tested positive for COVID-19. The unnamed players will self-isolate for 14 days and will need two negative tests before entering the facility or before heading to Orlando, FL @CBSSacramento

— Sara Hodges KOVR (@saratalkssports) June 25, 2020
Update 4: Sean Cunningham is refuting reports that more players have tested positive.
NBA Sources say that report of four Sacramento Kings players testing positive for COVID-19 is not true.

— Sean Cunningham (@SeanCunningham) June 25, 2020
Personally, I trust Sean on this. He's as reliable as they come.