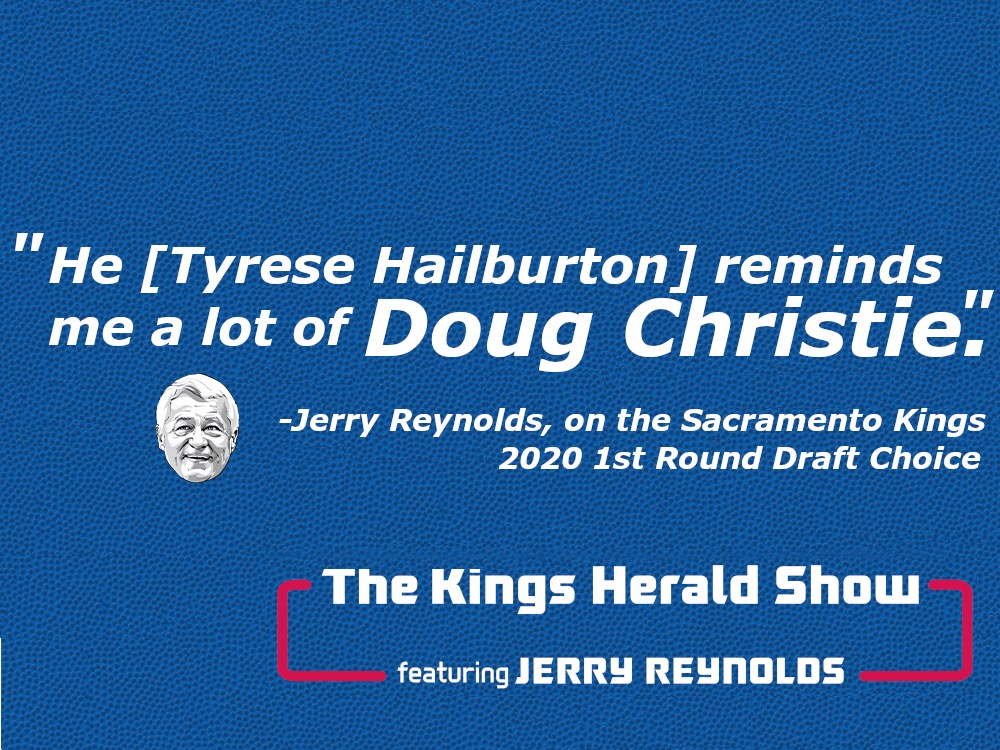 Episode two of The Kings Herald Show featuring Jerry Reynolds is live! On this episode of the podcast, Jerry Reynolds, Will Griffith, and Tony Xypteras break down an eventful week for the Sacramento Kings, including the 2020 NBA Draft and the beginning of free agency. How does Tyrese Haliburton fit with De'Aaron Fox and the Kings? What can we expect from 2nd round picks Robert Woodard II and Jahm'ius Ramsey? Where do the Kings go from here with Bogdan Bogdanovic following a failed sign and trade with the Milwaukee Bucks?
Listen to all of that and more in episode 2.
You can find The Kings Herald Show wherever you listen to podcasts, but if we're missing a platform of your choosing, leave us a note in the comments and we'll get to work. If you want to subscribe, rate, and review the podcast on any and all platforms, that would be greatly appreciated, too.
Apple.
Spotify.
Google.
Stitcher.
In addition to our bi-weekly podcast with Jerry Reynolds, we'll also be recording a Patreon exclusive Q+A once a month where Patrons at any level can Ask Jerry Anything. We recording the first episode today, and will be posting that on Patreon soon. If you're a Patron, you can submit questions to us on Patreon, or post your questions for Jerry in the comments right here in this post. Lastly, you can sign up for our Patreon here.
Thanks for listening! See you back here in two weeks.