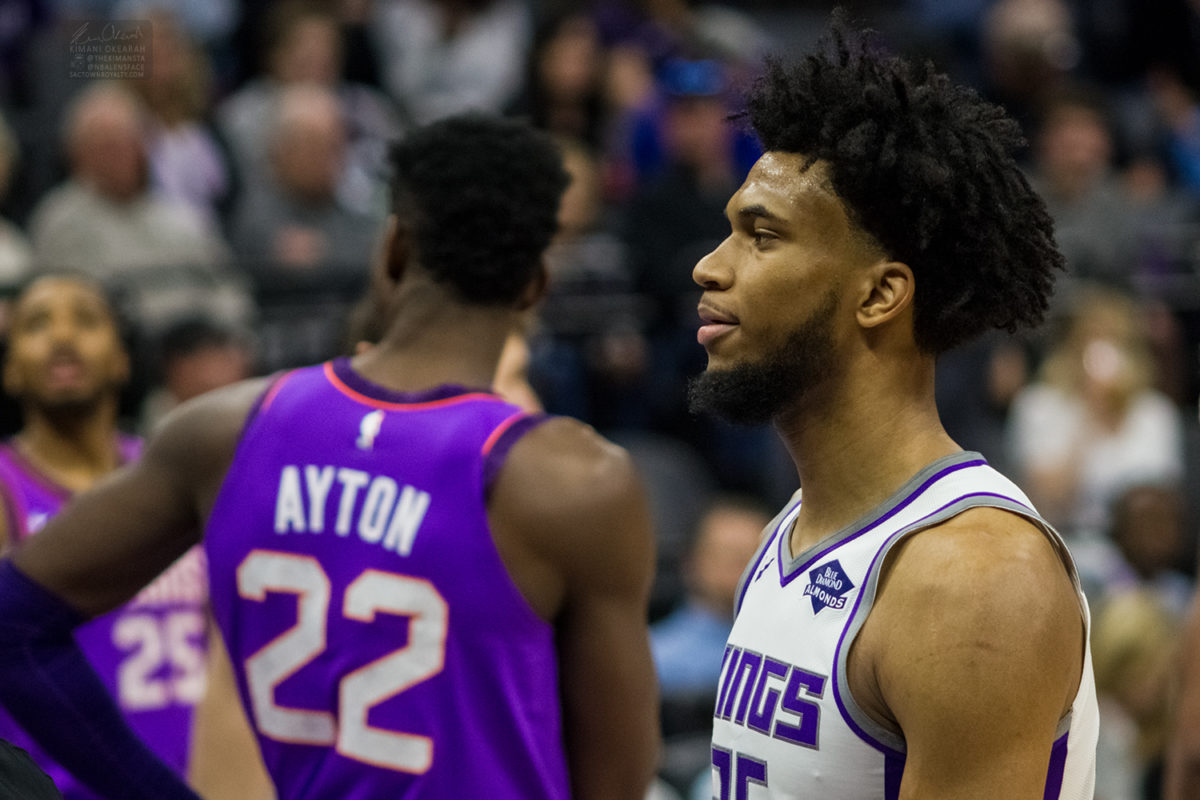 In the absence of live basketball I've been spending a lot of my free time on the 2020 NBA Draft. That journey led me to our old friend Chad Ford's new podcast, Chad Ford's NBA Big Board. Ford doesn't have the best track record in Sacramento, but I've enjoyed a few episodes of his podcast as a passive way to learn more about some of these young prospects.
On Thursday's episode, Ford and John Hollinger, former Vice President of Basketball Operations for the Memphis Grizzlies, performed a re-draft of the 2018 NBA Draft. They were not particularly kind to the Sacramento Kings and their selection of Marvin Bagley with the 2nd overall pick, but I thought it would be an interesting discussion to bring over here.
Here's how Ford and Hollinger's 2018 re-draft played out:
1. Luka Doncic (Ford)
2. Jaren Jackson Jr. (Hollinger)
3. Michael Porter Jr. (Ford)
4. Shai Gilgeous-Alexander (Hollinger)
5.DeAndre Ayton (Ford)
6. Trae Young (Hollinger)
7. Mitchell Robinson (Ford)
8. Donte DiVincenzo (Hollinger)
9. Marvin Bagley (Ford)
Both analysts agreed that in hindsight the Kings should have selected Jaren Jackson Jr. with the 2nd overall pick in the 2018 NBA Draft.
Hollinger was the VP of basketball operations for the Grizzlies at the time, and I thought this quote was interesting. €œAll of us behind Sacramento were relieved when they took Bagley 2nd because we knew that we were going to get somebody else. That would move someone else up into us sitting at 4.€
After selecting Bagley 9th in the re-draft, Ford said, €œI still like Marvin Bagley, I just don't like him as a top-5 sort of savior on your team, but as a third or fourth starter on your team, I think he has some real potential there€ before asking Hollinger what he didn't like about Bagley's game.
Hollinger's criticisms are nothing you haven't heard about Bagley before. He is concerned about his ability to defend, and his offensive potential if he never develops an outside shot. He believes Bagley will get points and rebounds with playing time, but questions if those counting numbers will actually produce wins. The basketball cliche €œempty calories€ was used.
I don't necessarily agree with Ford and Hollinger's re-draft order here, but I thought it was an interesting discussion surrounding a player the Kings had more faith in than just about anyone in the basketball world.
In no particular order, I would argue that all of Luka Doncic, Deandre Ayton, Jaren Jackson, Trae Young, SGA, and Michael Porter Jr. would be selected before Bagley if the draft happened today. You could make a strong case for several other players, too, but I think there is a clear line after the six listed above.
In fairness to Bagley, he didn't really get an opportunity to defend his draft position this season, but that's part of the conversation, isn't it? At some point your ability to play is a factor in your value across the league.
I'm interested to hear what other people think. Where would you take Marvin Bagley in a 2018 re-draft?