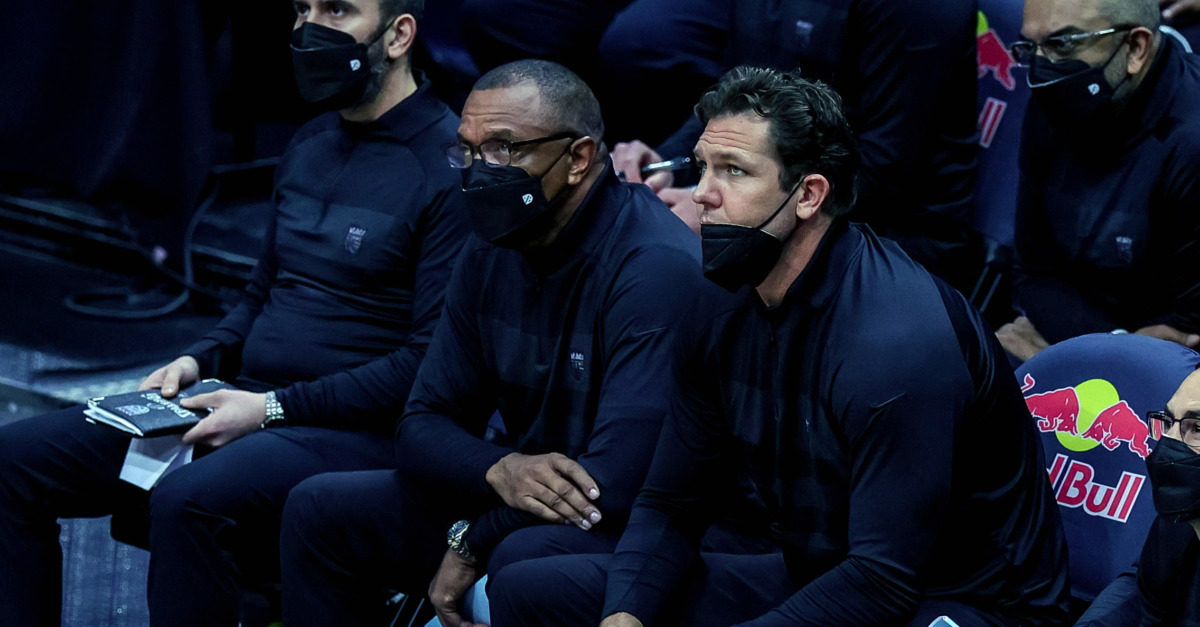 It came as a bit of a surprise this summer when the Kings announced that Luke Walton would remain the Kings head coach. Part of that surprise, of course, is that teams rarely feel the need to announce that a coach under contract isn't going to be fired. But it speaks to the expectations among the fan base and the overall sentiment around Walton's performance as head coach.
Walton was hired by Vlade Divac following a 39-win season under Dave Joerger. Since taking over Walton has led the Kings to back-to-back seasons of 31 wins and 41 losses, equivalent to a 35-win season in a normal 82 game season. Last season saw the Kings endure multiple 9-game losing streaks, and for most of the year the Kings had the worst defensive rating in all of NBA history (they would finish the year with the second worst of all time). The Kings also fell short of making the play-in tournament (a modest goal that the Kings still couldn't reach), and saw the franchise's postseason drought extended to 15 seasons, matching the league's all-time record for futility.
And yet Monte McNair decided to bring Walton back for another year. For whatever reason, McNair seems satisfied with Walton's performance. McNair has shown himself to be a patient GM in most aspects, as he hasn't rushed into big trades either. But does Walton get another full season of grace, or will there come a breaking point where the pressure from fans or (more likely) ownership becomes too great?
The Kings, of course, could play well this season and render Walton's job safe. As much as I've criticized Walton, I'd ultimately love to see the Kings succeed.
But if the Kings struggle, can Walton continue to survive on the same excuses? Injuries are bound to happen. Players will likely still miss games due to Covid protocols. But will those excuses keep Walton through another season if the Kings are again playing poorly?
Hopefully the Kings are good and we don't find out the answer to this question. If the Kings struggle, we may get to see how far McNair's patience will go.