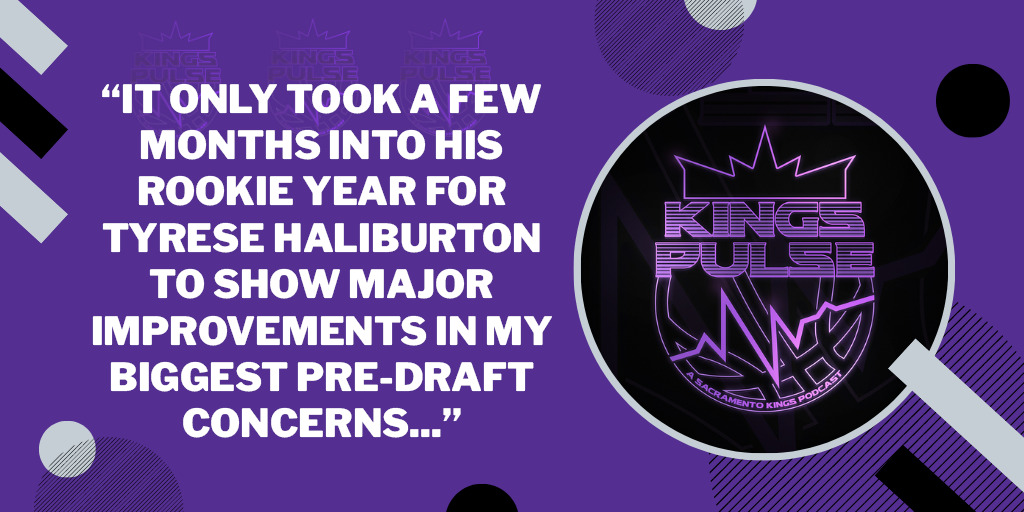 It took just a few months of his rookie season for Tyrese Haliburton to exceed many of the rookie-year expectations I had about him coming out of Iowa State. The 6'5 guard proved himself immensely versatile on the basketball court, with instincts and a feel for the game on both ends that are beyond his years. But as Haliburton gets ready for his second season as a King, and his name is getting mentioned in occasional trade hypotheticals, Brenden and I had a discussion about Haliburton's ceiling as a player and how he fits with the Kings moving forward.
In this episode we discussed:
Our pre-draft evaluations (and concerns) of Haliburton coming out of Iowa State
When he started exceeding those expectations, particularly as an individual creator
What we'd like to see him improve on
Why it's impossible to come up with a realistic comparison for Haliburton's ceiling outcome
Why I wouldn't include him in any Ben Simmons trade conversations
What are your expectations for Haliburton, both next season and in his career? Let us know in the comments!
The Kings Pulse podcast is available on all major listening platforms.