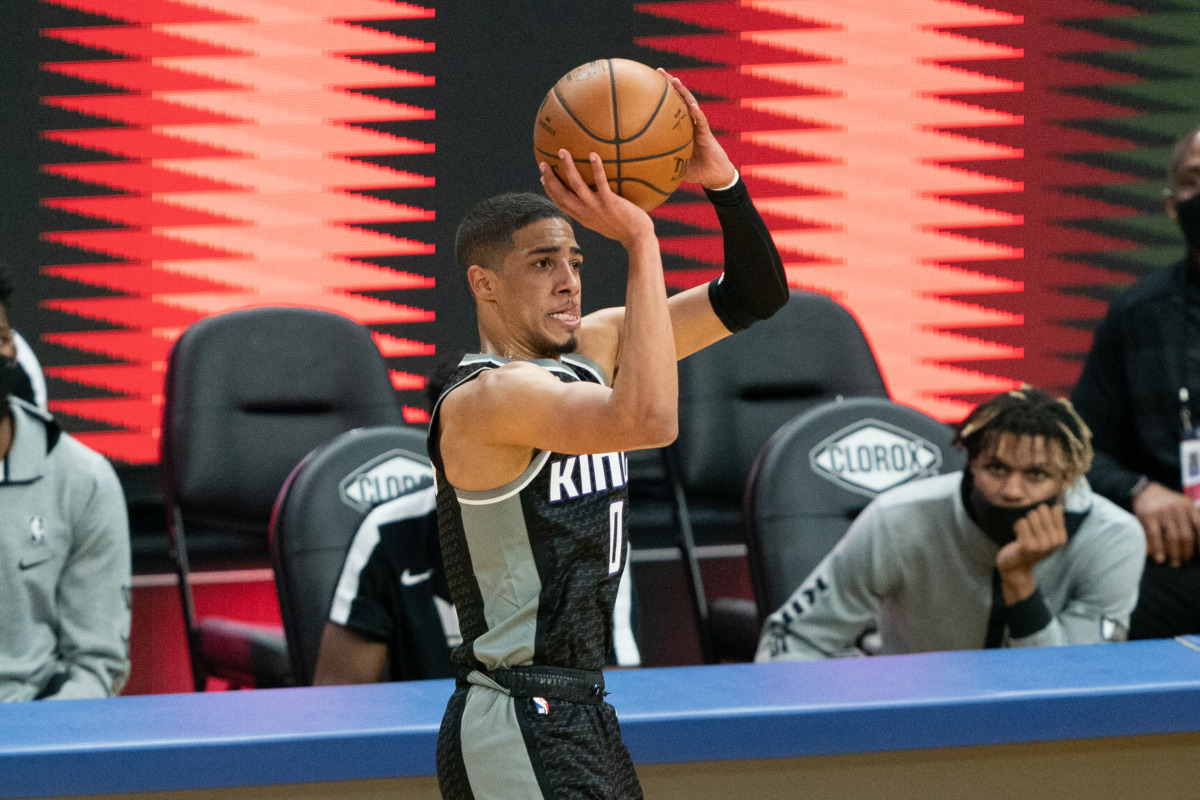 The Sacramento Kinga have an abundance of guards. Between De'Aaron Fox, Tyrese Haliburton, Buddy Hield, Davion Mitchell, Terence Davis, and Jahmi'us Ramsey, there simply won't be enough minutes for everyone.
But what for all that the Kings have in guards, they're lacking in small forwards. Harrison Barnes has shown that he's best suited as a stretch four, but is certainly capable of spending time at the three. Maurice Harkless is primarily a three, but can also slide to the four spot from time to time. The only other real wing player on the current roster is Louis King, who had a good Summer League but still may not be ready to be a rotation player.
With so many guards who are worthy of playing time, and with no such logjam at the three, we know we can expect to see at least one or two of the guards tasked with playing small forward. It won't be called that, of course. It'll be called a three-guard lineup, because that sounds better than suggesting that the roster is poorly balanced. But at the end of the day positions come down to who you're defending. The biggest or strongest guard generally becomes the de facto small forward.
Last year that duty was often placed on Buddy Hield. While Buddy doesn't have the height or defensive prowess to stop opposing wings, he certainly has the strength to avoid being pushed around by larger guys. It still didn't have good results though.
Which brings us to the question of Tyrese Haliburton. Can he play small forward?
Haliburton stands at a listed 6'5", taller than Buddy Hield or any other Kings guard. His wingspan was reported predraft as being 6'7.5", and we saw last season how Tyrese used that wingspan to disrupt passing lanes. The height and reach suggest Haliburton as a wing could work in small doses.
The concerns are just about Tyrese's strength. He's certainly not as strong as Buddy, and there's a good chance Haliburton would be bullied by larger wings. We saw Haliburton struggle at times last season in one-on-one defense even against other guards. I fully expect that Haliburton will come into camp stronger this year, it's normal and expected for players to add muscle after they enter the league, I just don't know if it will be enough.
Can Haliburton play small forward? Maybe, maybe not. But given the Kings roster construction I suspect we'll find out soon enough.