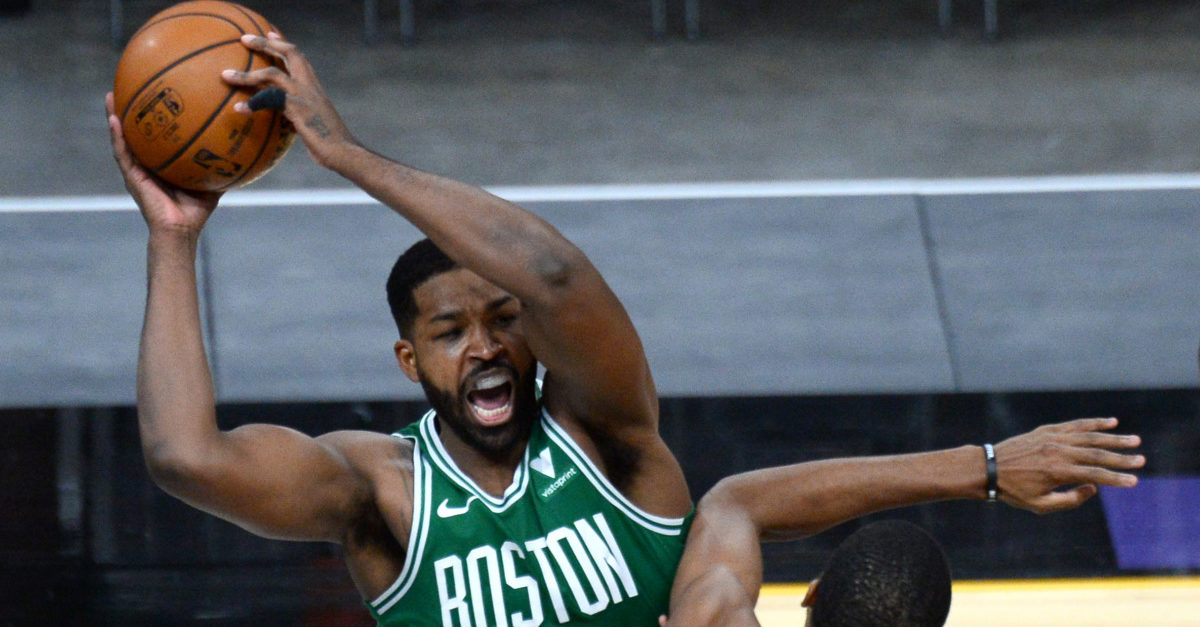 Rebounding is an underrated aspect of defense. After all, a stop doesn't actually become a stop unless you get the ball back. In addition to being the worst defensive team in the league last season, the Kings were also among the worst rebounding teams, ranking 29th in defensive rebounding rate.
This summer the Kings made defense a priority above all else, and part of that was acquiring more size. Sacramento re-signed Richaun Holmes and also brought back Alex Len. They also traded Delon Wright for Tristan Thompson in a move that confused many fans but makes sense in the context of trying to help the team with their rebounding issues.
The Celtics weren't a phenomenal rebounding or defensive team last year, but they were slightly above the middle of the pack, ranking 14th in defensive rating and 13th in defensive rebounding rate. Thompson is stronger as an offensive rebounder than on the defensive end, but the Celtics were better as a team on both ends in the minutes he was on the court last season. Basketball-reference's on-off stats show the Celtics jumping from a 76.8% defensive rebounding to 80.4% with Thompson on the floor. For reference, the best defensive rebounding team in the league last season was the Chicago Bulls, and they finished the season with a defensive rebounding rate of 80.3%.
Lest you think this might just be a one season outlier for Thompson, you have to go back to the 2014-15 season to find a year in which his team was better at rebounding when he was off the floor. The team's acquisition of Thompson makes a lot more sense when you consider his rebounding prowess (although there are still issues of fit on both ends of the court).
Alex Len is another player who has had a similar effect for his team in recent years, even in his short time with the Kings a couple years ago. With Len on the court, the Kings had a defensive rebounding rate of 80.5% and he had the highest defensive rebounding rate of anyone on the Kings that season. The Kings as a team were pretty good on the glass as well, finishing 9th. They still weren't all that good defensively (20th) but were still much better than last year.
Sacramento's strengths lie with their guards, but both De'Aaron Fox and Tyrese Haliburton aren't particularly good rebounders so it's important that the Kings surround them with players that are. By bringing back Holmes and adding on Thompson and Len, the Kings seem to at least be in a better position to compete on the glass than they were last season. They may not be elite, but they should at the very least be better.