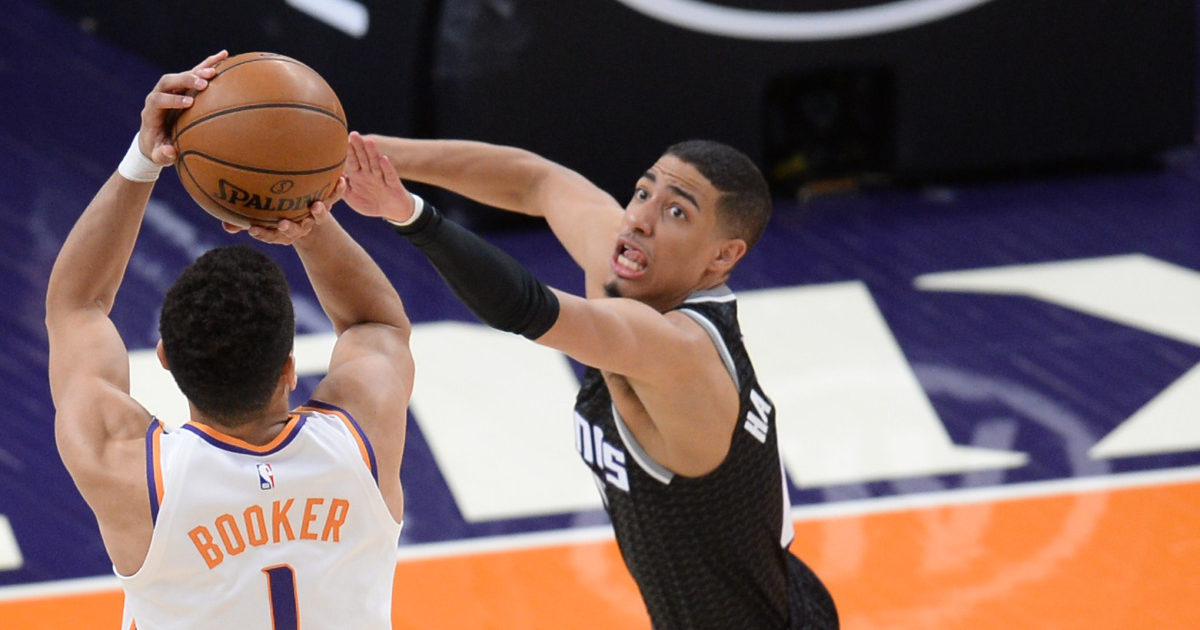 The Sacramento Kings finished last season with the worst defensive rating in the NBA. It was also the second-worst defensive rating in NBA history. The Kings spent most of the season with the worst rating in NBA history before narrowly avoiding the dubious honor with some late-season improvement.
The Kings have had a below average defensive rating for the entirety of the playoff drought, something I doubt is a coincidence.
All of this begs the question: can this Kings team be at least an average defensive team?
The Kings added some help in the middle with Alex Len, and added help in the guard rotation with Davion Mitchell, but neither of those two moves will be enough to turn around the defense on their own.
As noted previously, the Kings defense did improve as the season went along. It still wasn't good but players like Maurice Harkless, Terence Davis, and (the now-traded) Delon Wright did help the Kings play better defense in the second half.
The Kings should reasonably expect to be a better defensive team this season, but barring additional trades I don't know if this team has made enough improvement to the roster to even be a top-20 defense.
The one other notable change is on the bench. Luke Walton has coached a team that improved on defense from one year to the next exactly once, in his second season with the Lakers. The team's defensive rating then got worse the following season. But the Kings did make a change to Walton's staff. Rex Kalamian, who was supposed to help fix the defense last year, is out and Mike Longabardi has been brought in. We'll see if adjusting the defensive scheme can help.
Of course, if the Kings manage to trade for a Defensive Player of the Year runner-up who is regularly an All NBA First Team defender, that could also improve the team's defense.