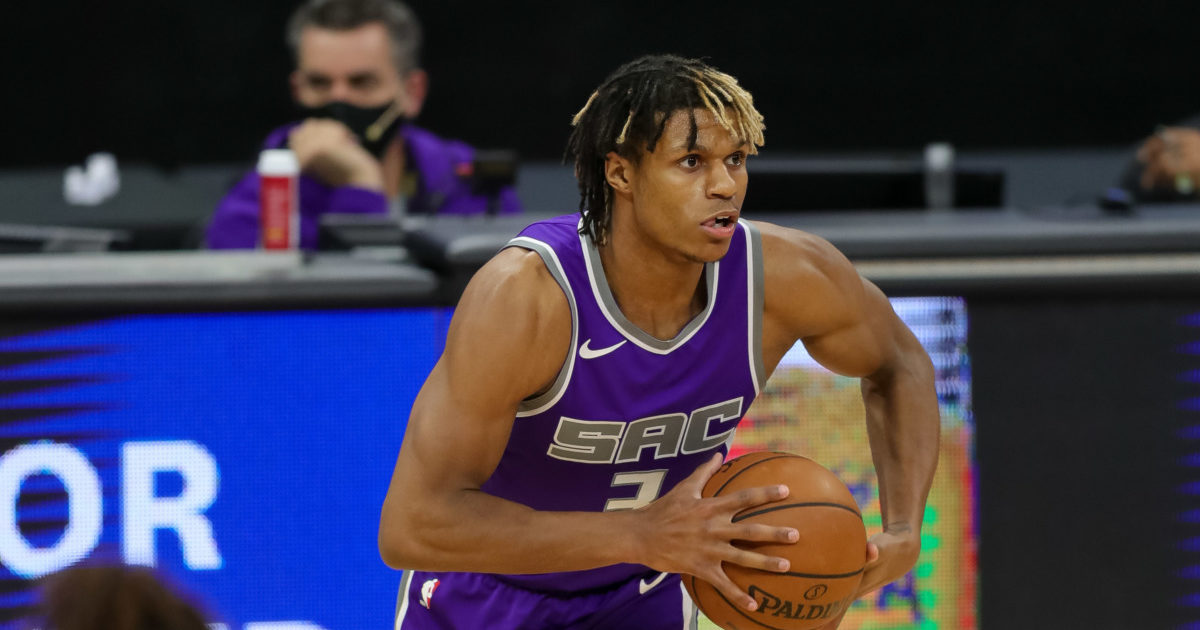 Jahmi'us Ramsey entered last season as one of the NBA's youngest players, and everyone expected he would be a development project. He appeared in just 94 minutes of game action last season, and didn't make a strong impression despite a few flashes of shooting and athleticism.
Then Summer League happened. Ramsey showed off an ability to score in a variety of ways, and a defensive tenacity and ability we hadn't seen previously. Ramsey was a key piece of the Kings Summer League title. And with Ramsey just turning 20 years old in June, his potential is intriguing.
But how will the Kings continue to develop Ramsey? Presumably he'll spend time in Stockton to ensure he sees playing time, but Ramsey showed enough in Summer League that the Kings may want to try to work him into the regular Sacramento rotation. But as a 6'3" shooting guard, that may be challenging.
The Kings have their primary guards of the future already well established. De'Aaron Fox and Tyrese Haliburton will likely play the majority of the guard minutes, with Davion Mitchell set to be the third guard. As long as Buddy Hield is around, he'll also command significant playing time.
It's hard to see a path for Ramsey to play anything more than garbage time minutes barring injuries or trades. But perhaps those garbage time minutes are enough for now. Ramsey can continue to gain NBA experience a little at a time.
One thing is for sure: after his performance in Summer League, I'll be a lot more excited to watch what Ramsey can do in whatever minutes he gets.