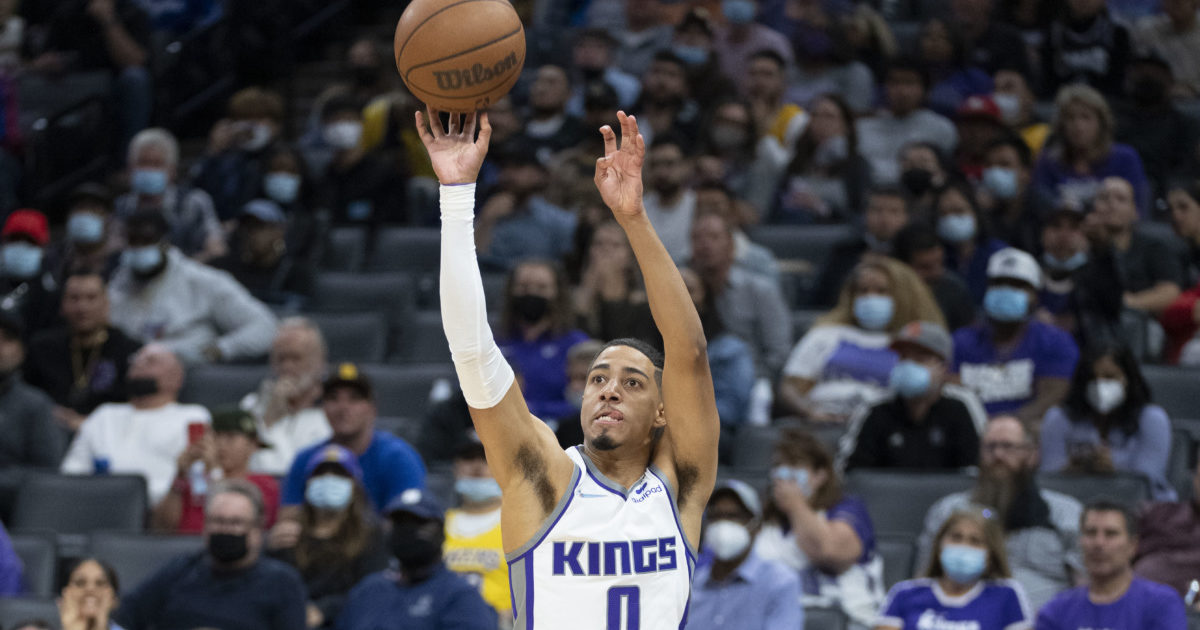 If you are unaware, JJ Redick hosts an NBA podcast with Tommy Alter that is titled The Old Man & The Three. Nearly every episode features another NBA player and gives a fun perspective from the guys that are (or were) directly involved in basketball on a day-to-day basis.
Tyrese Haliburton is a regular guest on the show, but the latest episode included two Sacramento Kings players - Tyrese and his new teammate, rookie Davion Mitchell.
It's a mailbag episode that covers a wide variety of topics, not limited to just basketball, but they begin with talking about how Davion has started his NBA career and his perspective. Apparently, the nickname "Off-Night" was given to Davion in college after a showdown against Tyrese Haliburton's Iowa State squad.
The Baylor guard is aware of his defensive hype, and briefly talks about his passion for defense.
"I love guarding guys who love to iso and off the bounce... off-ball is not my best thing."
This was recorded before the Kings played Golden State and the topic of guarding covering Stephen Curry was intriguing.
After that, the show alternates between basketball conversation and non-basketball topics such as:
What was your guilty pleasure pop song growing up?
What's one food you hate that everybody else likes?
Who's the most annoying defender you ever faced?
What's the last movie you cried watching?
Who (non-Kings) have you been impressed by in the first few games?
What is your favorite TV show?
Which all-time player would you want to play 1 on 1?
The podcast was a fun look into the personalities of both Tyrese Haliburton and Davion Mitchell. You don't have to lie, Davion, we all know there's gotta be at least one movie you've cried at in your life.
The Old Man & The Three podcast is available on all major listening platforms, and a visual version is uploaded on YouTube.