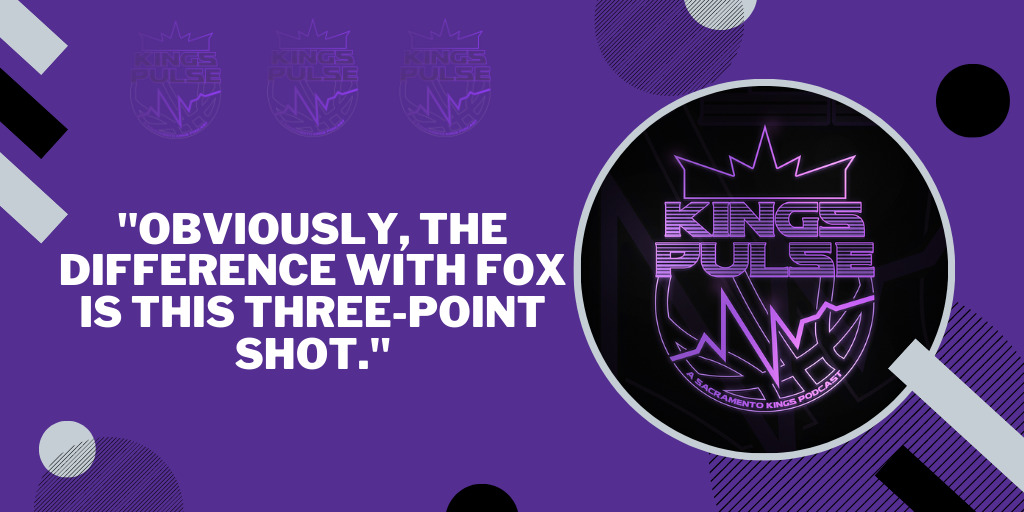 The Sacramento Kings have now won seven of their last eight games and five in a row after emerging victorious against the shorthanded Los Angeles Clippers.
Shorthanded opponents is a theme throughout this winning streak, and we dive into what else seems to be the differences that have lead to this promising stretch of games.
This episode of the Kings Pulse podcast is full of questions and seeking answers.
Is De'Aaron Fox really a star?
Is Luke Walton really a good coach?
Is Harrison Barnes really essential to the Kings' roster?
Is Marvin Bagley really worth starting?
Is Richaun Holmes really worth notable long-term money?
Have the Sacramento Kings really turned a corner?
I came across some interesting numbers that I present to help answer some of these questions in the episode. Such as opponents shooting percentages on wide-open field-goal and three-point attempts, the amount of injuries that have affected Sacramento's opponents, and if Fox and Holmes are currently performing at an outlier rate.
Luke Walton was criticized often throughout last season, but now that the team is performing well should he be at the forefront of the praise? Or does a new assistant coaching staff featuring Alvin Gentry and Rex Kalamian have more to do with it?
It is hard to not enjoying the stellar play of Fox, Tyrese Haliburton, Barnes, and the rest of the roster. But the NBA is all about momentum, and how long will this good feeling last? What is and isn't sustainable about their current play?
The Kings Pulse podcast is available on all major listening platforms.