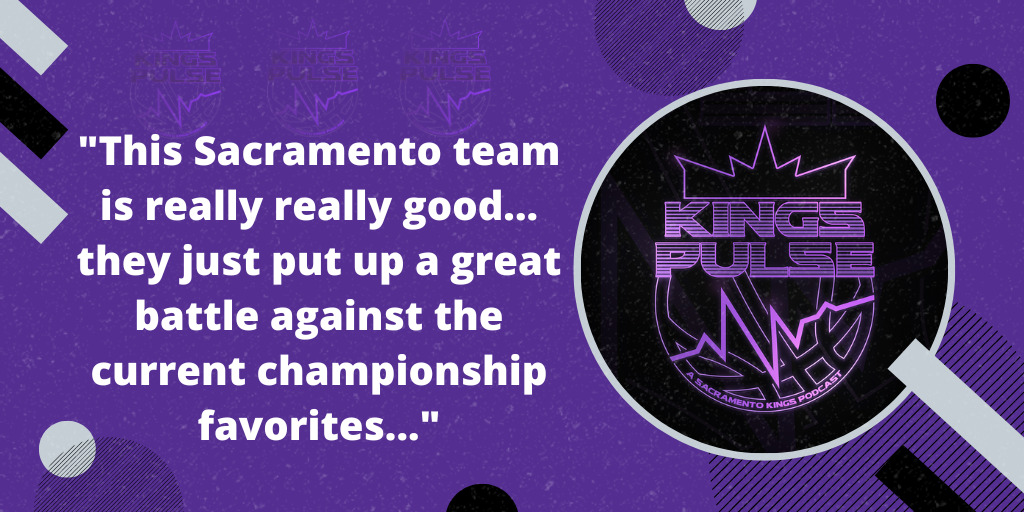 On Monday night, the Sacramento Kings lost to the best team in the NBA, the Milwaukee Bucks. On this episode of the Kings Pulse podcast, I spent time discussing why the loss was still so encouraging, Sacramento's 8-2 record from post-All-Star break, the Trey Lyles altercation with Brook Lopez, and more.
The first segment of the podcast focuses on the most recent game against the Bucks. I explained why the first half may have been one of Sacramento's better opening halves that we've seen from them all year, despite former MVP Giannis Antetokounmpo putting up ridiculous numbers, before diving into what changed in the second half.
To no surprise, the major differences and shortcomings for the Kings in the third and fourth quarters came on the defensive end of the floor. Coach Brown explained in his postgame presser what play he thought was tearing them apart and their attempted counters. De'Aaron Fox was also asked about what he perceived to be the defensive differences between the first and second halves. Both of those audio clips are included in the episode.
This game was extremely encouraging, despite the loss. That was the overarching theme of the primary segment of this episode. But, of course, the altercation as time wound down between Trey Lyles, Giannis Antetokounmpo, and Brook Lopez needed to be covered.
Coach Brown had a phenomenal quote about his team not backing down that is played in the episode and the thoughts of Lyles, Fox, and Kevin Huerter were included as well.
The emergence of Kessler Edwards, Kevin Huerter's ridiculous fourth-quarter performance, and Keegan Murray's recent struggles were also highlighted.
Following those topics, it felt fitting to provide an updated gauage on how far I feel this team can go in the postseason. Is the Western Conference Finals within reach? Regarding the regular season, is 50 wins possible at this point?
The Kings Pulse podcast is available on all major listening platforms and also in video form on YouTube!
Subscribe: iTunes | Spotify | YouTube