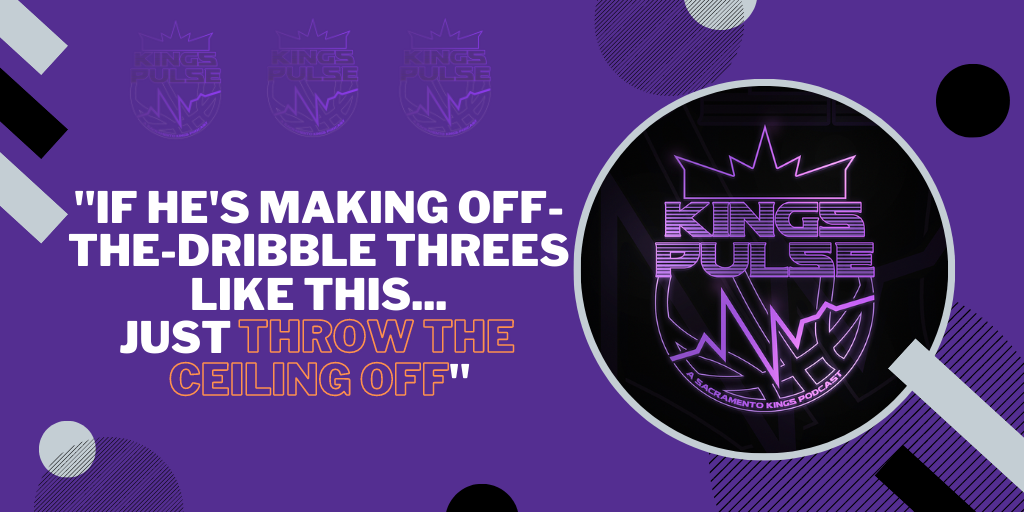 We all knew Tyrese Haliburton was likely to be the steal of the draft the day that he fell into Sacramento's lap at pick 12. Yet, there was no way anyone could predict this level of impact from the Iowa State rookie out the gate.
On this episode of the Kings Pulse podcast, Bryant West and I discussed what we have seen from Haliburton that has led to us reconsidering what his potential ceiling really is.
Despite his continued stellar performance, the entire Kings' team decided to not play defense in the second half of the showing against the Toronto Raptors. We take an optimistic perspective and focus on the promising aspects from the first half along with the game against the Chicago Bulls - where Haliburton also played the hero.
There were encouraging signs from Marvin Bagley, De'Aaron Fox, and Richaun Holmes. Speaking of Holmes, his dollar value has been a hot topic recently and we dove into what we believe he will be worth on the open market this coming offseason.
We wrapped up the episode by checking on the rest of the Western Conference, specifically, the teams that we felt were in a similar tier as the Sacramento Kings. This was a good gauge of their standings and the wide range of outcomes that could still happen by the end of this season.
🚨 NEW EPISODE 🚨

🔘Off-the-dribble shooting changes Haliburton's ceiling
🔘What is the value of Richaun Holmes?
🔘Bagley displayed some promising switchability
🔘Forgetting how to play defense in the 2nd half
🔘Checking in on the rest of the Westhttps://t.co/FuvXLhe7oE pic.twitter.com/mvrfNLh1Uk

— Kings Pulse (@Kings_Pulse) January 9, 2021
The Kings Pulse podcast is available on all major listening platforms.