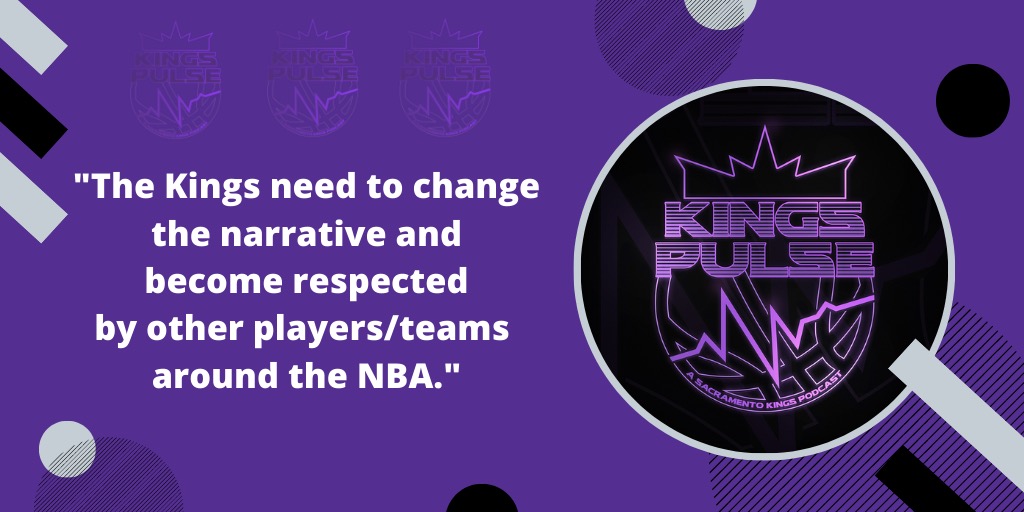 I was honored to have the newest member of The Kings Herald, Mirann, join me on Kings Pulse today. We start with talking getting to know her a bit, how she got into basketball and the Kings specifically, why/when she started writing about the team, and her other hobbies and sports teams.
I quickly realized that Mirann needs to be on my team in any pickup basketball game, and of course that she is a phenomenal writer and a great basketball mind. Recently, she wrote a piece for the 30Q series on this site that focused on the idea of building a culture in Sacramento. It primarily revolved around Tyrese Haliburton's impact in changing the leaguewide narrative around the Sacramento Kings.
To build on that conversation, we dove into what it means to have a culture and how that compares to an identity. It's difficult to define many cultures throughout the NBA, and the Kings currently probably have one themselves that they hope to shake in the near future.
How important is continuity from ownership, the front office, and coaching staff when establishing a consistent culture? How much should the Kings take into account the personality of the players they are acquiring compared to their talents levels while trying to change their narrative?
Of course, this all comes back to the conversation of Ben Simmons. Mirann explains why she would be extremely hesitant to include Haliburton in any Simmons deal because of his clear on-court leadership and want to turn this franchise into something respectable on a night-in and night-out basis. Also, what Ben Simmons would Sacramento be adding, and are we sure he would contribute at his previous all-star level?
Then there is the idea of balancing acquiring talent and maintaining a culture because we all know that talent is what ultimately wins games in the NBA and no culture can be built without victories.
We spent some time defining the "core" of this current roster and I was pleasantly surprised with the personalities of that group. Something has to change with the way the Kings are perceived around the league, and Mirann points out how that will take a notable amount of time.
There have been stretches where things seemed different (thinking of the high-paced Joerger year), but the team quickly regressed to it's usual state. It's time to change that and this roster may already have the right personalities to do so.
The Kings Pulse podcast is available on all major listening platforms.