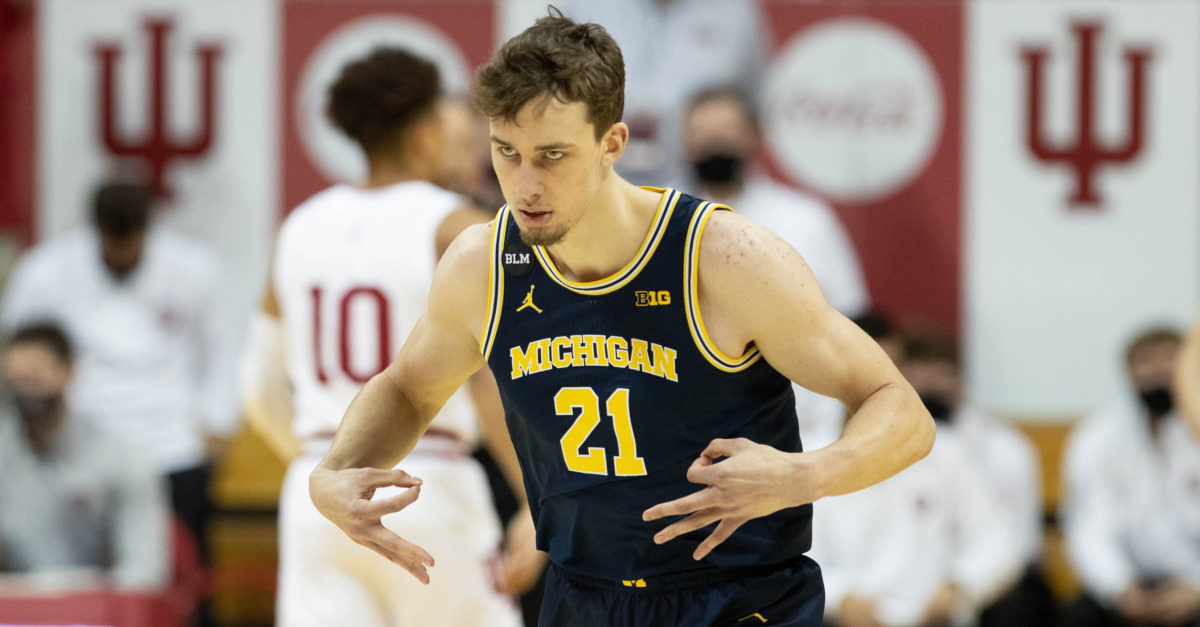 Star caliber players will always be the chief commodity in the NBA, but elite role players alongside those stars are highly sought after as well. Think of Mikal Bridges, Matisse Thybulle, and Robert Covington as prime examples. High-impact complementary players are a rarity of sorts in today's NBA for their difference-making ability on one end while remaining a factor on the other side. Just look at Covington's prior value in trades.
Robert Covington was the primary asset sent out to obtain Jimmy Butler, then later traded for Malik Beasley and a first-rounder, and finally was moved to Portland for Trevor Ariza, the 16th pick in 2020 (Isaiah Stewart), and a lottery-protected 2021 1st from Brooklyn. That's at least two first-rounders worth of value on three different occasions in his career. Clearly, Covington's skillset was/is in demand, and each of the three teams that acquired him (Philadelphia, Minnesota, and Portland) roster(ed) high usage offensive engines. With those primary intiatiors in place, they turned their focus to finding ideal complementary talent - like Covington.
For any draft prospect to project into this category of talent, they must have an impressive plus wingspan, quick and active hands, a high-level understanding of defensive rotations, remain engaged and aware, and positively contribute on the offensive end of the floor. Franz Wagner, the 6'9€ wing from Michigan, checks all of those boxes. His wingspan was most recently recorded as +3 at the 2017 Jordan Brand Classic when he was 6'5. If that holds true then his current wingspan should be somewhere around 7 feet, and it looks around that in the film. He stunts and digs with the best of them, constantly surveying the floor while remaining aware of his individual assignment, and is a jack of all trades master of none on offense.
After the superstar talent is selected at the top of the lottery, it's difficult to find many players with a valuable elite skill. Josh Giddey is an elite passer, Corey Kispert is an elite shooter, and Franz Wagner is an elite defensive disruptor. It is difficult to statistically express his impact on that end of the floor, so let's look at some examples.
In this first clip, Wagner digs into the ball handler coming off the screen and gets his hand on the ball that then bounces to Iowa's Joe Wieskamp. Franz Wagner, aware that Wieskamp is an elite three-point shooter, closes out hard on the perimeter before the inevitable screen comes from Luka Garza. Right as the ball handler heads towards the screener, Wagner utilizes his supreme wingspan to slightly poke the ball away and disrupt his momentum. He closes out the play by fighting with Garza for the rebound which barely touched out of bounds before Wagner was able to save it.
Offenses are most effective when they feel comfortable going through their sets - just watch any Kings' game from last year for an excellent example. These seemingly small examples of Wagner's active hands causing opponents to bobble the ball may not seem like much, but the second or so that player takes to regain control takes them out of their rhythm. Wagner does not allow the opposition any sort of comfort by constantly forcing them to focus on securing the ball, blowing up sets by fighting through screens, and seemingly being in two places at once. Andre Iguodala became known for his ability to strip the ball away from drivers over the years and it seems like Wagner was taking notes.
Franz Wagner digs into ball handlers from one pass away, as shown in the above clips. He projects as a player who eventually is near the top of the league in total deflections, but it's his versatility that really sets him apart on the defensive end.
Versatility is what separates the good defenders from the truly great ones. Franz Wagner's 6'9€ size, plus wingspan, and impressive lateral quickness allowed for him to contain smaller creators in isolation, navigate screens at a superb level, rotate over to defend the rim and alter shots, cover both aspects of a pick-and-roll, and remain impactful off the ball. Anything that you could want from a wing on defense, Wagner has it, maybe aside from a high level of strength.
The nuances that a defense-loving nerd like me really appreciates are all there with Wagner. Look at the way he is able to avoid and navigate screens both on and off the ball, pick the right moments to go under/over, shoot the gap or trail, and fundamentally get his lead foot around the screener to slither past more often than not.
Rim protection from wings is not a common finding, but it's just another box that Franz Wagner checks on the defensive end of the floor. He has superb timing on his rotations, patience when looking to elevate and block a shot, and ideally utilizes his unconfirmed seven-foot wingspan.
Despite these moments, I don't envision Franz as a five in very many lineups (or maybe any) due to his underwhelming strength compared to most NBA centers. Additionally, you want to let Franz roam, in a free safety-esque fashion, disrupting plays and not being constricted to being directly involved in the pick-and-roll or the primary backline of defense.
That does not mean he was incapable as an on-ball defender. He covered many current/future NBA prospects well including Aaron Henry, Scottie Barnes, RaiQuan Gray, Jaime Jaquez Jr, Trendon Watford, and even flashed an ability to switch on smaller guards like Cameron Thomas in a pinch. Those heights range from 6'4€ to 6'9€ with varying speeds and skillsets, and Wagner impressively stayed in front of them all.
He does not possess elite lateral quickness, but it's good enough and what Wagner lacks in traditional athleticism, he makes up for with his aforementioned length, timing, hands, change of direction, insane footwork, and patience. It's inspiring when a defensive playmaker averages more stocks (steals + blocks) than fouls, showcasing an extraordinary understanding of ideal timing to make plays. During his sophomore season at Michigan, Wagner average 1.3 steals, 1.0 blocks, and 2.2 fouls throughout 31.7 minutes of playing time.
While guards with an elite first step could present some problems off the bounce for Wagner, I feel confident saying that he projects as able to comfortably guard 2-4 in the NBA and switch onto the other two positions in a pinch. After putting on a bit more functional weight, Wagner could end up with no weaknesses on the defensive end of the floor - there were occasional moments where he seemed to get overpowered. And even more so than no weaknesses, Wagner projects to excel in a majority of categories on the defense end of the floor and will surely be a difference-maker there no matter what is asked of him.
Defend the pick-and-roll ball handler? Sure. Help rotations and keep disruptive, active hands to cause steals and blocks? No doubt. Isolation against high-level wing creators? No big struggles here. Chasing around an elite shooter? Wagner can do it.
Funnily enough, stops are probably Franz Wagner's best offensive skill as well. Him being on the floor and causing havoc is going to notably increase any team's transition opportunities. As we have seen with previous promising defensive prospects, that is not enough and positively contributing to an offensive role is essential. This is where we have seen Brandon Clarke, Grant Williams, Jarrett Culver, Josh Okogie, and others struggle.
To start, three-point shooting is practically required from any wing in the modern NBA and that would allow Wagner to fill the traditional and overused low-usage 3&D terminology. We all saw the airball from Wagner as time was winding down against UCLA in the Elite Eight, and he is reasonably questioned for only converting a mere 21.4 percent of his looks from downtown throughout the six NCAA tournament games he participated in. Wagner does have a history of at least competence and confidence from beyond the arc, however.
Prior to the tourney, Franz Wagner knocked down 39.2 percent of his 3.4 attempts from three per game. In his freshman season at Michigan, he shot 31.1 percent from three with an average of 4.9 attempts per showing. Going back to his international, pre-college numbers you find 38.4 percent from three on 1.8 attempts through the 67 games he played in 2018-19.
Inconsistent is an understandable label, but I never saw him not respected from range during his two seasons at Michigan. The classic free-throw indicators remain promising where the 6'9€ wing knocked down 83.5 percent of his 133 attempts from the charity stripe in college. His percentages off the dribble (48.8 aFG%) compared to catch and shoot (50.7 aFG%) hardly vary, and his off-the-dribble jumpers were typically the result of him attacking closeouts.
There is a world where Wagner can be used coming off screens as a shooter and becomes a weapon that must be monitored from deep off the catch. There are no flaws in his shooting form to suggest otherwise, he has shot at a high level in previous stretches of his career, and the free-throw indicators are there. There also is a chance that Wagner is more of a Jae Crowder, Robert Covington type of shooter who is streaky but still respected from range. I struggle to see an outcome where he is ignored from beyond the arc in the NBA.
As someone who is fundamentally sound and looks to play the game the €œright way€ on most possessions, it's unsurprising that Wagner only attempted two mid-range jumpers throughout his entire sophomore campaign at Michigan. He's not going to be a star who creates for himself at a high level on the offensive end, but he is not scared to put the ball on the floor and Juwan Howard's offense led to plenty of downhill opportunities for the German wing.
Again, nothing flashy and creative here really, but competence. Wagner converted a mediocre 55.2 percent of his attempts around the rim and often went for the same soft hook finishes at funky angles. It's easy to see Wagner being presented with these opportunities coming off dribble hand-offs or attacking closeouts when the ball is swung his direction.
There is no elite first step or overwhelming athleticism to be found here with Franz Wagner, but, when already building up downhill momentum or attacking a closeout he finds his opportunities to pressure the rim. This is exactly where his impressive passing ability comes into play. Note the variance of passes from Franz here and his change of pace when looking for opportunities.
There are pocket passes in a PnR, live dribble reads with either hand, quick decisions when swinging it, drop-offs in the paint, entry passes, and more. Wagner does lack the scoring gravity and ability to create pressure that would fully unlock his passing capabilities, but when presented with an advantageous situation, I expect Wagner to make the right read more often than not. He averaged 3.0 assists per game this season at Michigan, a promising number for a wing.
In a handful of the above clips, there are moments where I thought Franz Wagner passed up a good catch-and-shoot opportunity from three. Wagner is always looking for the best shot possible for his team on offense, sometimes passing up on good looks in the process. His risk-averse nature places a limit on his offensive ceiling unless he can alter his aggressiveness in the future. Here, you can see that Franz Wagner notices his teammate (#55) open in the weakside corner with his hands up. Rather than skipping a pass over the top of LSU's defense directly to him, Wagner attempts to have the ball swing around the perimeter and it never reaches the open shooter. Notice how right after Franz gets rid of the ball he points to the corner indicating for his teammate to keep moving it.
Lacking a go-to dribble move, overpowering strength, space creation, and creativity, I would be surprised if Wagner ever averaged more than 15 points per game in the association. He fills the classic jack of all trades, master of none label on offense that projects as a promising connector there who cannot be ignored.
The level of shooter he becomes is a big swing skill for Wagner. Is he really someone who will be inconsistent for most of his career or can he prove to be a high-level threat from range that would unlock the rest of his passing and downhill game? If he does remain inconsistent, can he get enough attempts up to be respected no matter - a la Jae Crowder and Covington?
Everyone talks about his three-point shooting performance in the tournament, but fail to mention that he still converted 55.2 percent of his twos and tallied 10.8 points, 7.3 rebounds, 3.5 assists, 0.8 steals, and 1.0 block in those games. Wagner notably outplayed consensus top-six prospect, Scottie Barnes, in one of those showings as well, which feels undermentioned.
His quick decision-making and processing speed are apparent on both ends of the floor, but Wagner's primary impact is going to come on the defensive end while remaining complimentary on the other. For teams in the lottery with their high-usage offensive engines in place, Wagner could fit seamlessly. I would push back on a low-ceiling label for Franz Wagner by again mentioning that elite role players are a hot commodity in today's league, highly valued, and crucial to team building.
An extremely versatile defensive disruptor who could eventually find his name on All-Defensive ballets with a well-rounded offensive package is an intriguing prototype and easily worthy of a lottery selection in 2021.