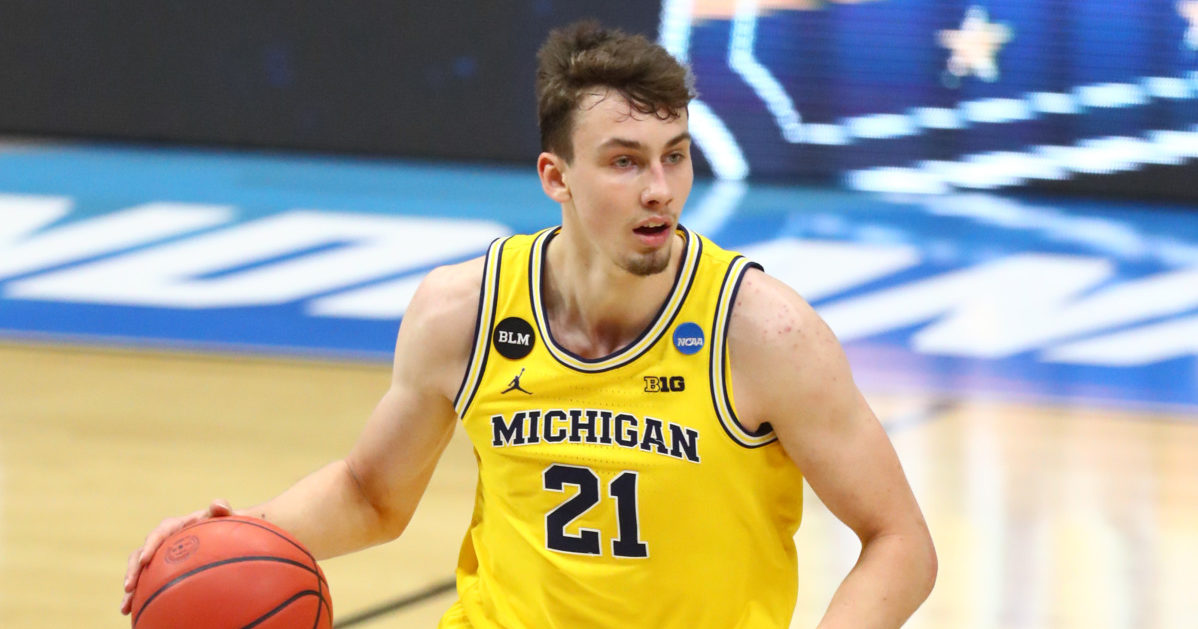 The 2021 NBA Draft is set to take place in just 8 days on Thursday, July 29th, 2021. As common sense would suggest, this is when the well-sourced mock drafters tend to get more accurate with their selections.
Sam Vecenie, The Athletic's tremendous draft analyst and mock drafter, dropped a new mock on us Wednesday morning with a notable change at #9 to the Sacramento Kings – Michigan forward, Franz Wagner.
Vecenie is the latest-of-many draft analysts to predict Wagner to Sacramento.
Sports Illustrated's Jeremy Woo dropped a new mock draft of his own on Tuesday, and you guessed it – he also has Franz Wagner going to the Kings at #9.
All the way back on July 2nd, mock draft veteran Chad Ford called Wagner to Sacramento an "inevitability" and has kept Wagner in the #9 slot to the Kings for weeks since that report.
ESPN's lead draft analyst and mock drafter, Jonathan Givony, hasn't updated his mock since June 22nd, but yes, he also has Franz Wagner heading to Sacramento with the 9th overall pick in the 2021 NBA Draft.
The only prominent mock drafter who doesn't have Wagner going to the Kings right now is The Ringer's Kevin O'Connor. KOC hasn't update his mock draft since June 25th, but it's worth noting that he has Wagner going one pick before the Kings at #8 to the Orlando Magic, so nobody has Wagner falling past the Kings right now.
There is a lot of false information and smoke-screening going on behind-the-scenes as we rapidly approach draft night, but the consensus building around Wagner to Sacramento is pretty interesting. The above-mentioned draft analysts are following the same general line of thinking here: the Kings need wings, the Kings need defense, and they also believe Monte McNair runs an analytics-driven front office where Wagner checks all of those boxes.
But as Sam Vecenie noted in his mock draft this morning, the Kings are also rumored to be shopping the pick for win-now talent, so nothing is locked in yet with 8 days to go. But at least according to the top mock drafters out there, Wagner is the favorite in Sacramento.
You can read more about Wagner in Brenden Nunes' draft profile.