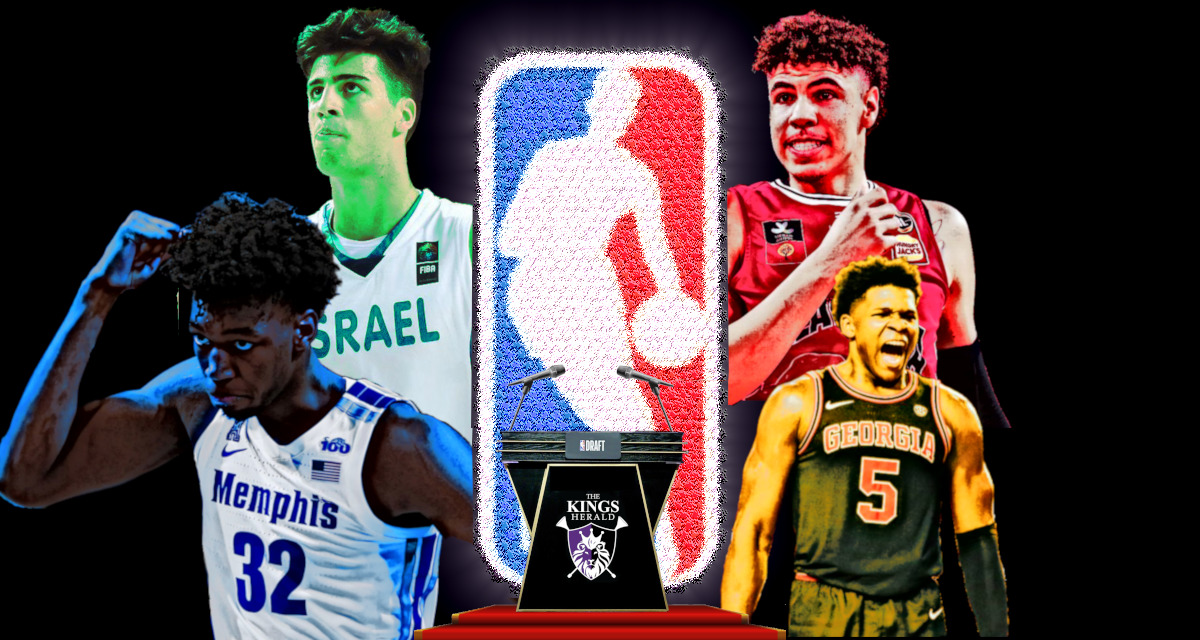 Welcome to the 2020 Kings Herald Community Draft Board, an annual tradition at our old digs. Last year we didn't bother doing this as the Kings didn't have a first round pick, but with just a few weeks until the draft we figured it would be a good time to start it back up again.
This is the readership's opportunity to create a democratic draft board which represents the order in which we as a collective would like the Kings' draft board to look like. It does not represent the desires of individual writers or fans, but some semblance of the community's collective thinking.
When a choice comes up, pick who you'd want the Kings to pick given all the players remaining. Note: THIS IS NOT A MOCK DRAFT. This is a draft board, a ranked list of prospects you'd like to see the Kings pick. In other words, if we were the Kings front office, when our pick came up, we'd take the top name left on our board. So pick your choice, not who you think Monte McNair or anyone else would choose in a slot.
Explain your choice in the comments, and lobby for who should be added to the next pick's choices.
This poll ends at 5 AM tomorrow. The next one will begin shortly thereafter. We will go roughly 15 picks deep.